Image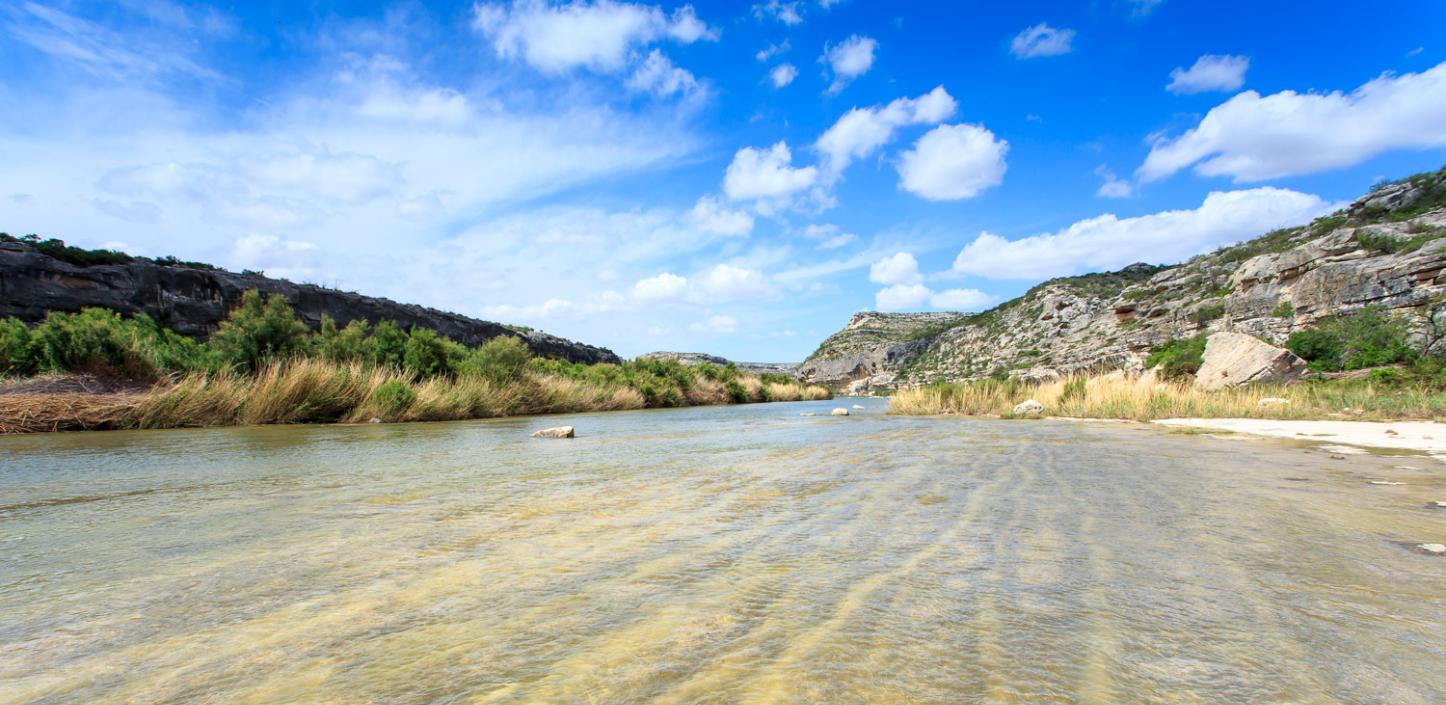 Pecos Conservation Partnership with Oil and Natural Gas Companies and Federal Agencies Awards $2.16 Million in New Grants
---
Public-private partnership announces second round of grants to conserve species and their habitats in the Pecos River Watershed of New Mexico and Texas
HOUSTON (May 14 2019) – The National Fish and Wildlife Foundation (NFWF) today announced $2.16 million in grants to restore and preserve streamside habitats grasslands and the species that depend on them in the Pecos River Watershed of eastern New Mexico and West Texas. The 11 grants announced today will generate $2.87 million in matching contributions from grantees for a total conservation impact of more than $5 million.  
The grants were awarded through the Pecos Watershed Conservation Initiative an innovative partnership between NFWF and Anadarko Apache Chevron Marathon Oil Noble Energy Occidental Shell Oil Company XTO Energy and the U.S. Department of Agriculture's Natural Resources Conservation Service (NRCS) in New Mexico and Texas. The partnership was founded in 2017 and welcomed Apache and Marathon Oil as new members earlier this year.
In total the energy producers have committed initial funding of more than $4.6 million over four years to support conservation projects of the Pecos River Watershed. Working with other funding partners including the NRCS in New Mexico and Texas NFWF will match the companies' funding to boost the total conservation impact to at least $9 million.
"With this second year of grant-making we are continuing to fund large-scale projects to restore riparian and grassland habitats while also supporting new efforts to research and monitor at-risk species," said Jeff Trandahl executive director and CEO of NFWF. "These new investments will benefit the wildlife species habitats and the local communities of the Pecos River Watershed a riparian corridor in the Chihuahuan Desert that is home to many species found nowhere else in the world. It is good to see the Pecos Watershed Conservation Initiative grow both the number of oil and natural gas companies investing in conservation and in the type and scope of conservation actions undertaken."
The 11 grants announced today will employ science-based and cost-effective conservation strategies that will immediately benefit wildlife species and habitats while supporting long-term restoration goals. 
In a joint statement the eight energy industry members in the initiative said: "Improving the quality of life in the places where we operate is a priority for all of us. The conservation grants announced today will make a real difference for the fish and wildlife of the Pecos River Watershed and for local communities that will see the benefits of a healthier environment."
The initiative's long-term goals include:
Strengthening the health of existing habitats along the Pecos River and its tributaries
Improving the management and function of native grasslands
Addressing water quality and scarcity concerns for wildlife and agricultural uses
Identifying opportunities to re-establish species to areas of their range where they have been lost or to bolster small remnant populations
"Strategic conservation efforts play a critical role in enhancing and restoring the natural resources and wildlife habitat of the Pecos River Watershedm" said Xavier Montoya NRCS state conservationist for New Mexico. "It takes a truly collaborative approach to make this happen. NRCS is fortunate to have strong partners like NFWF the New Mexico Association of Conservation Districts local soil and water conservation districts private industry farmers ranchers and others on The Pecos Watershed Conservation Initiative. Our teamwork will help ensure a healthy ecosystem for generations to come."
In the fall of 2018 the NFWF Board of Directors approved the Southwest Rivers Business Plan a roadmap developed through collaboration with fish and wildlife experts and partners which will guide investments and provide measures of successful conservation outcomes. For more information on the Pecos Watershed Conservation Initiative and the broader Southwest Rivers Program please visit www.nfwf.org/swrivers/pecos/Pages/home.aspx. 
A complete list of the 2019 grants made through the Pecos Watershed Conservation Initiative is available here.
About the National Fish and Wildlife Foundation
Chartered by Congress in 1984 the National Fish and Wildlife Foundation (NFWF) protects and restores the nation's fish wildlife plants and habitats. Working with federal corporate and individual partners NFWF has funded more than 4500 organizations and committed more than $5.3 billion to conservation projects. Learn more at www.nfwf.org.
About Anadarko
Anadarko is among the world's largest independent oil and natural gas exploration and production companies with primary operations located in the Delaware Basin of West Texas DJ Basin of northeast Colorado and Deepwater Gulf of Mexico.  The company's strategy is focused on exploring for developing and commercializing resources globally; ensuring health safety and environmental excellence; focusing on financial discipline flexibility and value creation; and demonstrating its core values in all aspects of its business. Learn more at www.anadarko.com.
About Apache Corporation
Apache Corporation is an oil and gas exploration and production company with operations in the United States Egypt and the United Kingdom. Apache posts announcements operational updates investor information and copies of all press releases on its website www.apachecorp.com and on its Media and Investor Center mobile application which is available for free download from the Apple App Store and the Google Play Store.
About Chevron
Chevron and its legacy companies have been a fixture in the Permian Basin since the early 1920s. In 2011 Chevron produced its 5 billionth barrel from the Permian and today we are among the largest producers of oil and natural gas in the basin. With approximately 2 million net acres of resources Chevron is the Permian Basin's largest net acreage holder. Chevron's drilling program is expected to grow oil and natural gas production over the next several years as technology enables greater success in finding and developing energy. Chevron is committed to responsible practices that conserve fresh water and protect land air and species unique to the Permian region. More information about Chevron's practices can be found at https://www.chevron.com/projects/permian.
About Marathon Oil Corporation 
Marathon Oil Corporation (NYSE: MRO) is an independent exploration and production company based in Houston. The company's strategy is focused on the lower cost higher margin U.S. unconventional resource plays that are liquids rich. A multi-basin portfolio includes the Eagle Ford in Texas Bakken in North Dakota STACK and SCOOP in Oklahoma and Permian in New Mexico. Marathon Oil's history dates back to 1887 and its stock trades under the ticker symbol: MRO. For more information please visit the company's website at www.marathonoil.com.
About Noble Energy
Noble Energy (NYSE:NBL) is an independent oil and natural gas exploration and production company with a diversified high-quality portfolio of both U.S. unconventional and global offshore conventional assets spanning three continents. Founded 85 years ago the company is committed to safely and responsibly delivering our purpose: Energizing the World Bettering People's Lives®. For more information visit www.nblenergy.com. 
About Occidental Petroleum
Occidental Petroleum Corporation is an international oil and gas exploration and production company with operations in the United States Middle East and Latin America.  Headquartered in Houston Occidental is one of the largest U.S. oil and gas companies based on equity market capitalization.  Occidental's midstream and marketing segment gathers processes transports stores purchases and markets hydrocarbons and other commodities.  The company's wholly owned subsidiary OxyChem manufactures and markets basic chemicals and vinyls.  Occidental posts or provides links to important information on its website at www.oxy.com.
About Shell Oil Company
Shell Oil Company is an affiliate of the Royal Dutch Shell plc a global group of energy and petrochemical companies with operations in more than 70 countries. In the U.S. Shell operates in 50 states and employs more than 16000 people working to help tackle the challenges of the new energy future. Environmental stewardship is one-way Shell has continued to share benefits with communities over the past 100 years. Since 1999 Shell has focused our partnerships with many organizations in the U.S. to protect more than 13 million acres of wetlands clean and remove 600000 pounds of debris from shoreline and conserve more than 1.8 million acres of critical habitat.
About XTO Energy
A subsidiary of ExxonMobil XTO is a leading oil and natural gas producer in North America with expertise in developing tight gas shale gas coal-bed methane and unconventional oil resources. XTO or its affiliates operate in all of the major U.S. unconventional producing regions and Western Canada.  XTO also provides support and technical services to ExxonMobil's operations in Argentina. The company manages 11 million acres with a total resource of about 139 trillion cubic feet equivalent.
### 
Contact:
Rob Blumenthal, 202-857-0166