NextEra Energy Resources supports the Bats for the Future Fund conservation program, which awards grants to help develop and deploy field treatments, management tools and conservation strategies for bat populations that are currently impacted or are likely to be impacted by white-nose syndrome.
Image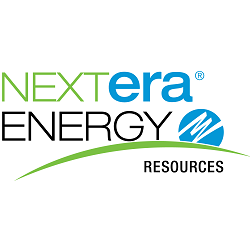 NextEra Energy Resources and NFWF began working together in 2023 to address the impacts of white-nose syndrome on hibernating bat species in North America through the Bats for the Future Fund. This conservation partnership supports NFWF's efforts to invest in projects that provide the greatest potential to prevent exposure of bat populations to white-nose syndrome, improve survival of already affected bat populations and perpetuate viable populations of bats.
NextEra Energy Resources is the world's largest generator of renewable energy from the wind and sun, and a world leader in battery storage. The company is committed to being a leader in environmental protection and stewardship through collaboration on conservation opportunities to protect and improve diverse ecosystems. 
 
Featured Program
Bats for the Future Fund
---
The Bats for the Future Fund provides funding for existing and novel treatments for white-nose syndrome, a disease that has killed millions of bats over the past decade.
Learn More