The Sustainability Consortium
NFWF and The Sustainability Consortium (TSC) are collaborating to implement conservation and regenerative agricultural practices on farms across the United States. Working together with TSC's participating members, this partnership will provide technical and financial assistance to help farmers adopt conservation practices, improve soil health, reduce greenhouse gases, and improve wildlife habitat.
Image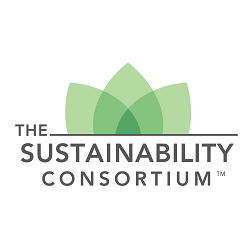 The Sustainability Consortium began collaborating with NFWF in 2021 with a focus on supporting and accelerating the adoption of measurable, science-based regenerative agricultural practices on farms across the United States. Conservation practices such as cover crops provide a range of ecosystem benefits including improved soil heath, reduced greenhouse gases, improved water quality and enhanced habitat for wildlife. 
Working with corporate and public-sector partners, TSC and NFWF will provide education, technical assistance, and economic incentives to farmers with the goal of improving the resilience of farms and farming communities while also restoring and enhancing habitat for wildlife. In addition to providing resources to help farms plan and implement regenerative practices, this collaboration will monitor, measure and report key conservation and sustainability metrics. 
 
TSC is a global non-profit organization supporting the transformation of the consumer goods industry to deliver more sustainable consumer products. TSC works to enable a world where individuals can lead fulfilled lives in a way that decouples their impacts on people and the planet.