The National Coastal Resilience Fund (NCRF) is supported by the UBS Optimus Foundation. The NCRF restores, increases and strengthens natural infrastructure to protect coastal communities while also enhancing habitats for fish and wildlife. Thus far, NCRF has awarded more than $136 million to 173 projects, leveraging more than $211 million in conservation resources.
Image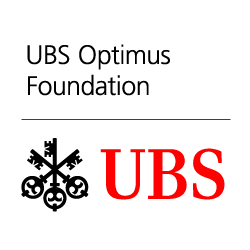 UBS Optimus Foundation and NFWF began working together in 2021 to enhance nature-based resilience efforts and improve coastal habitat for the benefit of communities and wildlife. Through the National Coastal Resilience Fund, UBS Optimus Foundation has provided more than $1 million to support efforts to decrease the risk of natural threats such as hurricanes for communities along the Gulf Coast of the United States. 
The NCRF has helped local communities throughout the coastal United States develop and implement nature-based infrastructure to improve resilience, support their economies, and benefit fish and wildlife habitat. This conservation partnership supports NFWF's efforts to enhance nature-based resilience practices throughout the United States and increase the use of nature as a means to protect communities while also sequestering carbon and restoring habitat for native species.