Image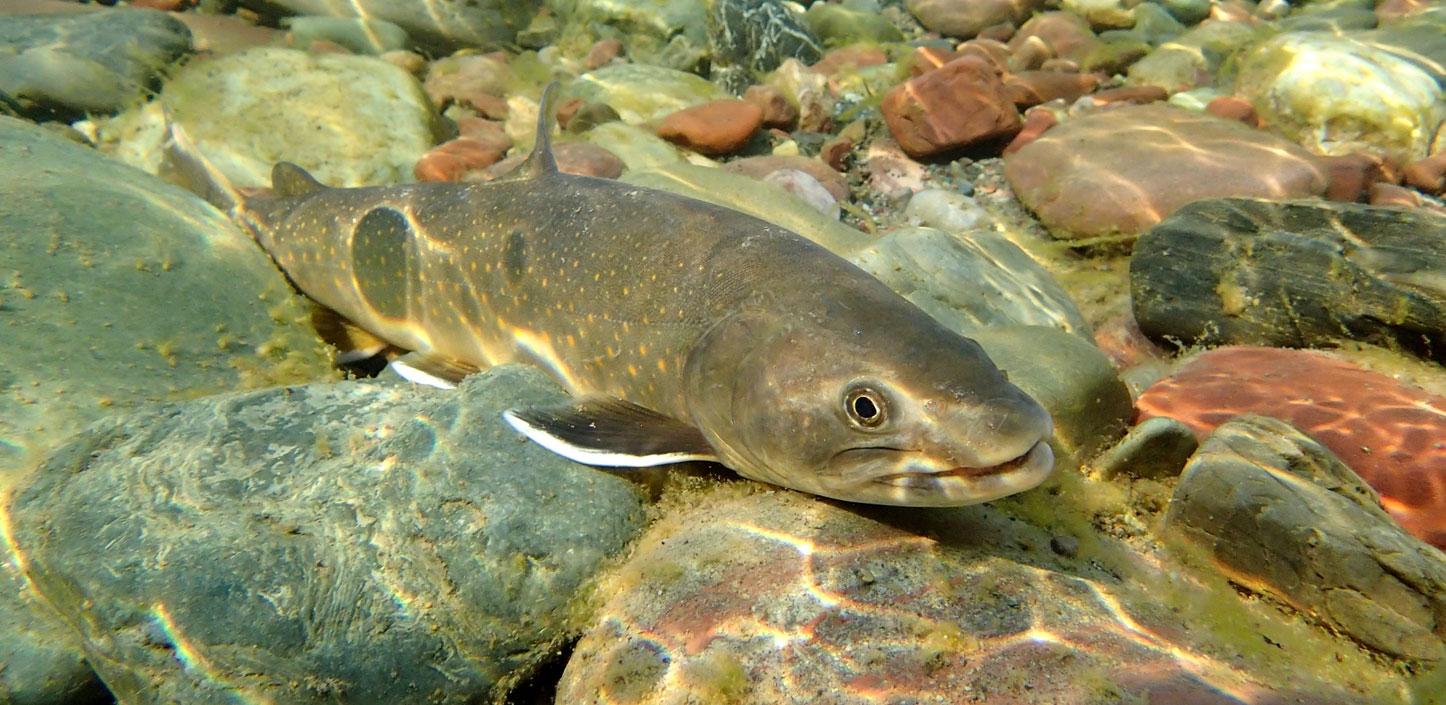 If you're not out there, working every day in our nation's forests, grasslands, wetlands and marine environments to conserve wildlife and natural habitats, then you might not know much about the National Fish and Wildlife Foundation (NFWF). But if you are out there, doing the tough, gritty work needed to build a more sustainable and resilient future, then you probably know "Niff-Wiff" quite well.

Watch: The National Fish and Wildlife Foundation is the nation's largest private conservation grant-maker. We conserve fish, wildlife, plants and habitats for current and future generations.
 
We are, after all, the nation's largest private conservation grant-maker, and one of its most trusted, dependable and effective conservation leaders. The investments we make with our amazing public- and private-sector partners, which in fiscal year 2020 topped $398.5 million, provide bedrock support to some of the largest and most impactful conservation projects unfolding across the United States of America. 
NFWF is not a government agency, as many assume; we are a private, independent 501(c)(3) nonprofit organization. We were created by Congress in 1984 — and reauthorized in 2020 by a unanimous vote of the Senate and the House — to build public-private partnerships that increase the funding our nation needs to advance the science and practice of conservation throughout the United States.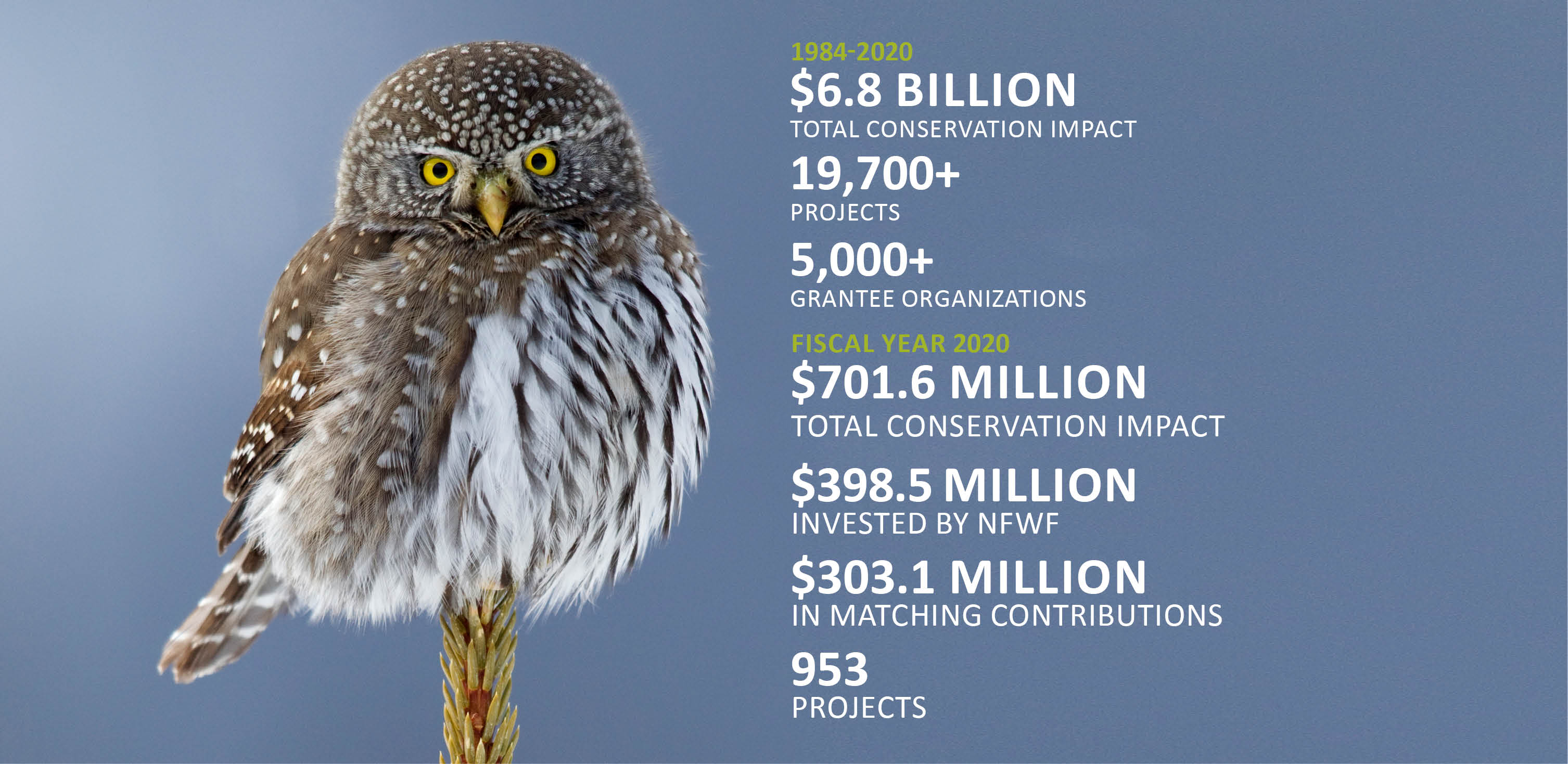 NFWF is governed by a 30-member Board of Directors approved by the Secretary of the Interior, and we work closely with leaders in both the federal government and our nation's business sector. We partner with leading corporations, philanthropic foundations and federal agencies to fund landscape-scale conservation efforts based on sound science, measurable results and voluntary participation by landowners, community leaders and natural resource managers across the nation. 
Our staff provides unrivaled expertise in maximizing conservation returns on philanthropic investments, vetting grant proposals, analyzing results on the ground, reporting successes, and advancing our collective drive toward sustainability and resilience.
Our business model has proven effective. Over the past 36 years, we have funded more than 19,700 projects and supported more than 5,000 grantee organizations, leveraging matching contributions from our grantees and other partners to generate a total conservation impact of $6.8 billion.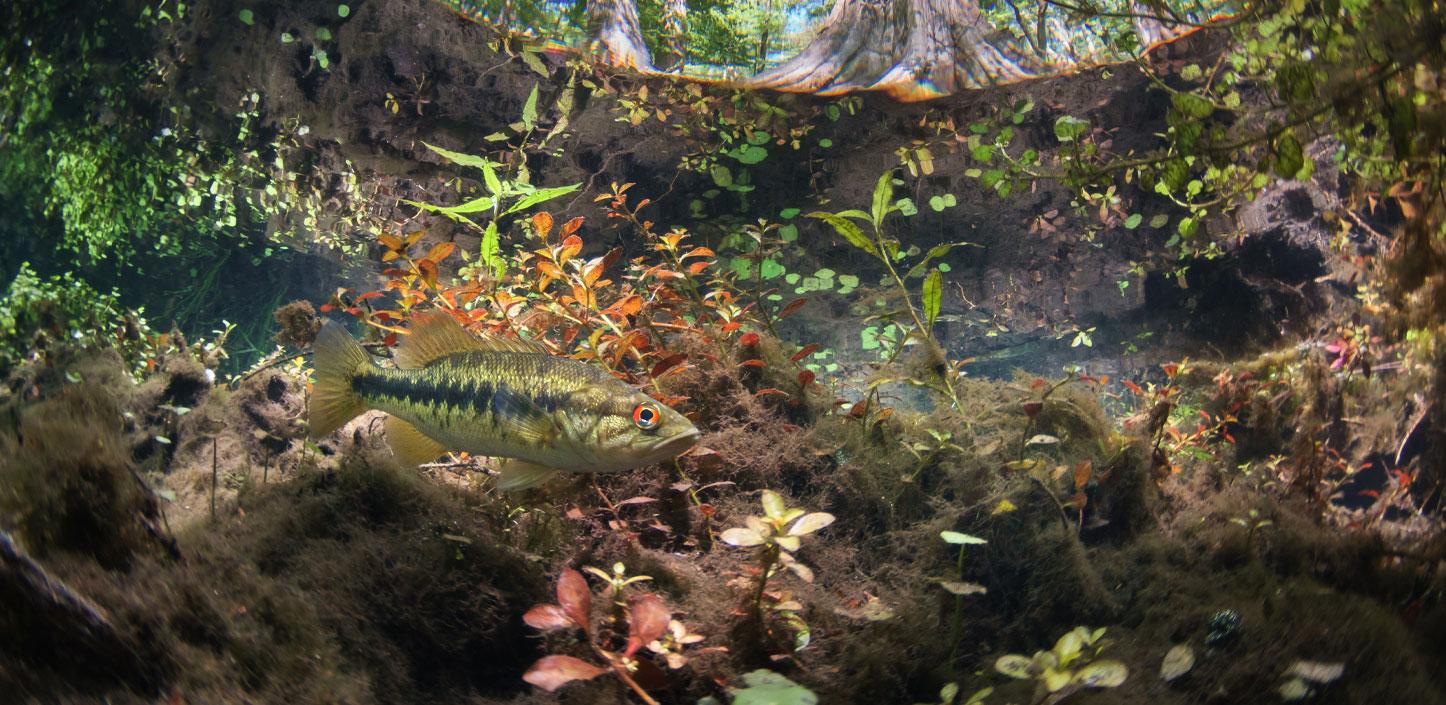 Next Section: What We Do
---
NFWF works with our partners and the scientific community to address conservation challenges.
Learn More