Image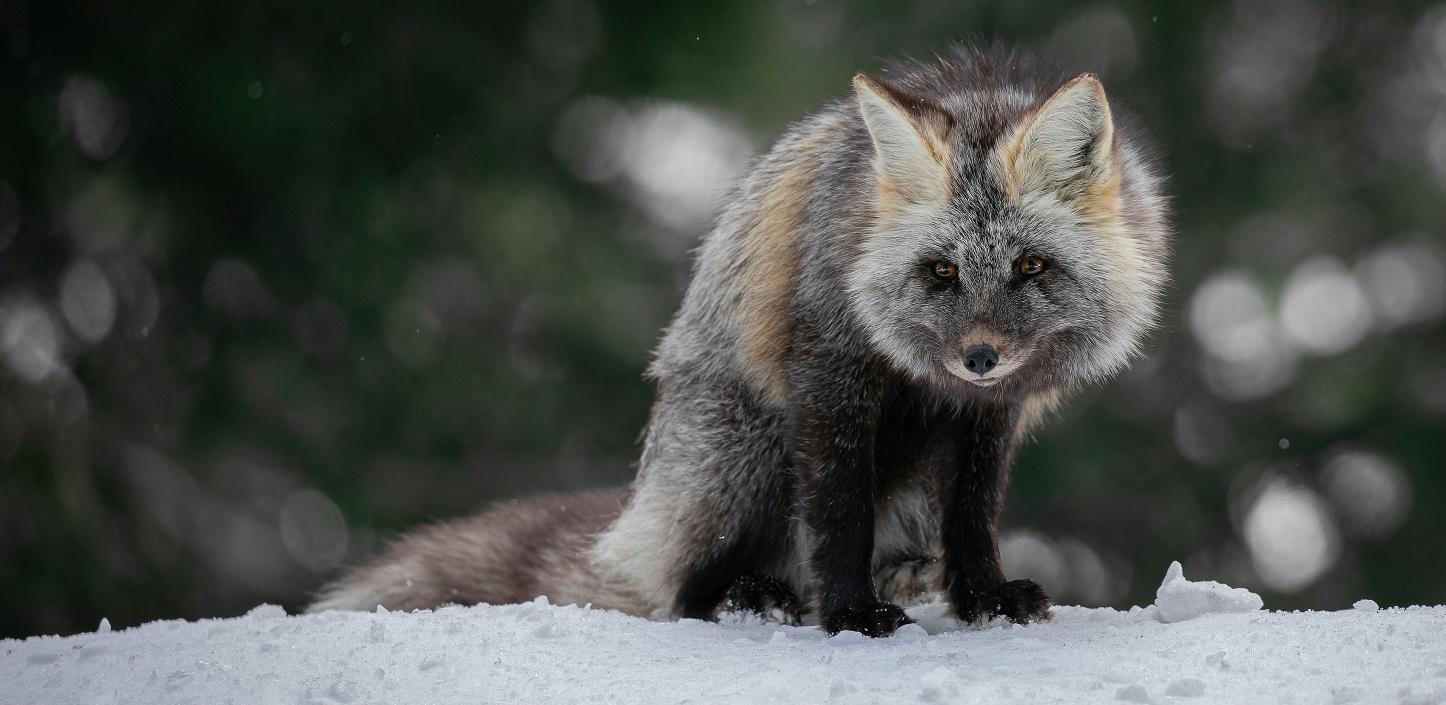 Moving fast and scaling up — this was the story of 2022 at the National Fish and Wildlife Foundation (NFWF). It was a year of great challenges, to be sure, but also a year of unprecedented opportunities for conservation across the nation.
I am proud to report that NFWF experienced record growth in fiscal year 2022, with national conservation investments reaching unprecedented levels. The Foundation and its funding partners invested $414.4 million to support 841 conservation projects across the nation.
This represents an increase of $100 million over the previous fiscal year, or nearly 25 percent.
Moreover, when you add in matching contributions from grantees, the total conservation impact of these projects topped $734 million.
The real-world benefits of these investments cascade well beyond wildlife populations and natural habitats. The projects NFWF and its partners funded in 2022 will strengthen communities of all kinds by providing immediate improvements to quality of life and a reduction of risks associated with flooding, pollution and wildfires. The landscape-scale investments we make today will bolster the resilience of cities, towns, rural areas and Tribal communities for generations to come.
MOVING FAST
All of us at NFWF, along with our partners and grantees, remain united in the knowledge and conviction that we must act quickly to stop and reverse the ongoing and devastating loss of wildlife and natural habitats.
Here in the United States, over a third of our fish and wildlife species now face the risk of extinction. Globally, we lost nearly 70 percent of wildlife populations between 1970 and 2018, according to recent studies.
Every day, our nation loses more irreplaceable grasslands, forests and coastal habitats to development or disaster. Wildlife migrations are disrupted, nesting grounds lost, fresh water diverted, marine habitats polluted by plastic debris and derelict fishing gear. Increasingly destructive storms, floods, droughts and wildfires pose acute risks in the short term, while atmospheric CO2 levels, climbing temperatures and rising sea levels pose existential threats over the long term.
To give wildlife populations, natural habitats and human communities the strength and resilience they need to survive and thrive in an uncertain future, we must do everything we can, today.
Throughout 2022, NFWF moved quickly to leverage and expand existing funding opportunities and conservation efforts. NFWF programs focused on coastal resilience continued to grow while awarding game-changing slates of grants. The Foundation's Emergency Coastal Resilience Fund awarded $25.2 million in fiscal year 2022, and the National Coastal Resilience Fund awarded more than $50.1 million. Long-running NFWF conservation programs focused on major watersheds such as the Chesapeake Bay, Great Lakes and Long Island Sound also grew in 2022, as did established conservation programs in the Great Plains, longleaf forests of the Southeast, high deserts of the Southwest, fire-prone forests of California, and everywhere in between.
The Foundation also moved quickly to build and launch major new conservation partnerships and programs. Early in the fiscal year, NFWF announced that the Bezos Earth Fund had awarded $30 million to the Foundation to support projects that advance carbon goals to mitigate climate change, conserve wildlife biodiversity and boost the resilience of communities across the nation. By the end of 2022, this new partnership had already funded 124 conservation projects in 47 states and Puerto Rico.
In December 2022, NFWF announced a second round of funding from the Bezos Earth Fund. This new award of $30 million will support projects focused on conservation of longleaf pine forests in the Southeast and native grasslands in the Northern Great Plains, both habitats that hold tremendous potential to sequester carbon at the scale necessary to have a measurable impact.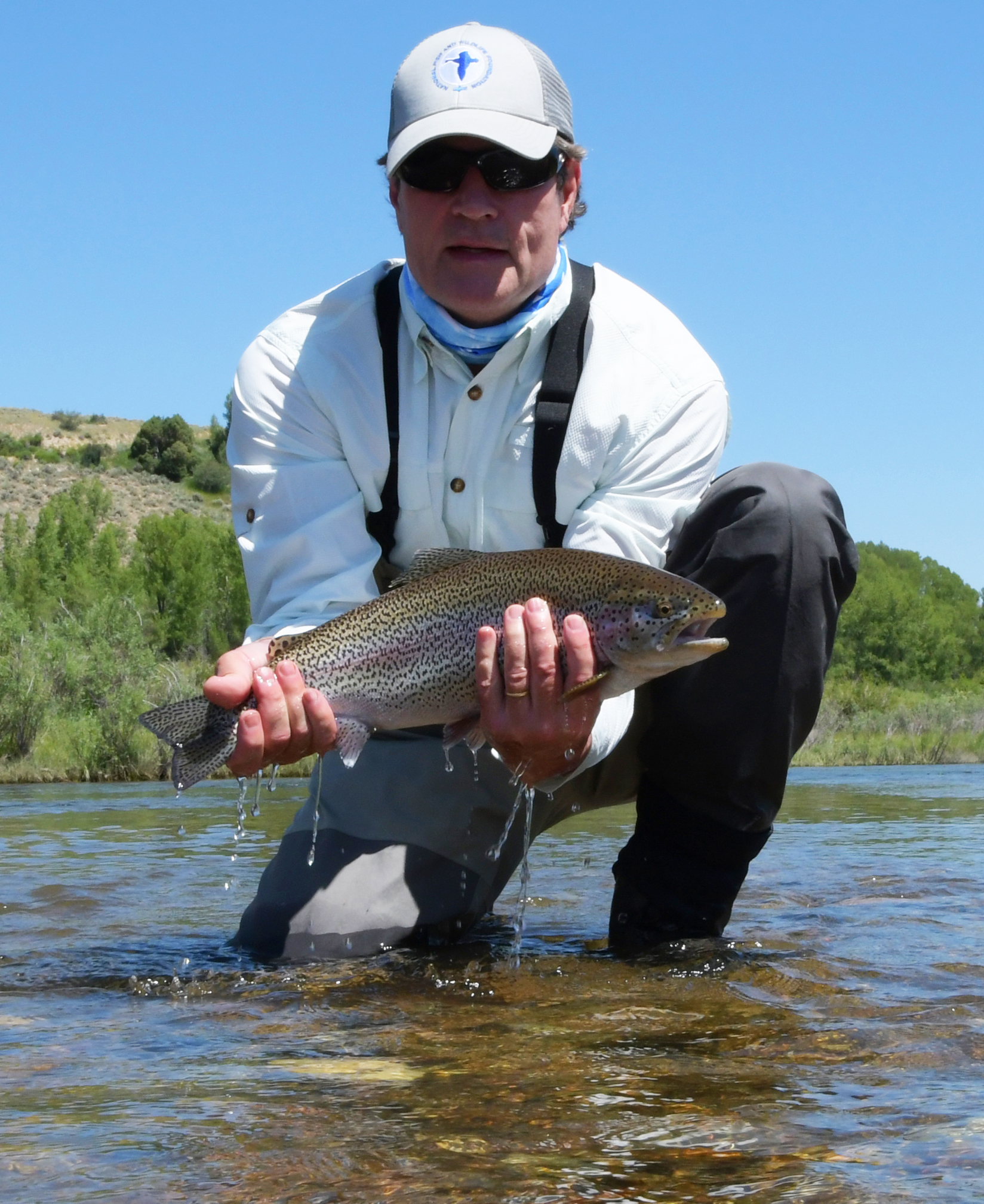 In May 2022, NFWF announced another major conservation initiative. The new America the Beautiful Challenge consolidated funding from multiple federal agencies and the private sector to invest in the restoration of watersheds, forests and grasslands while also strengthening community resilience, equitable access to the outdoors and workforce development. Just six months later, the Foundation announced the award of nearly $91 million in grants to conservation projects in 42 states and three U.S. territories.
To quickly deploy this amount of new conservation funding to highly vetted, cost-effective projects, NFWF leveraged its competitive grant-making processes, deep relationships with on-the-ground conservation implementers and leadership role as the nation's largest private conservation grant-maker.
SCALING UP
To successfully address the challenges we face, we must not only move quickly; we also must act at a much larger scale and rapidly expand our nation's capacity to conduct cost-effective, large-scale conservation projects. We need more nonprofits, agencies, businesses and individuals working hard, every day, to advance the science and practice of conservation.
Throughout 2022, NFWF continued to provide bedrock support to many of the nation's largest and most effective conservation nonprofits, including The Nature Conservancy, Ducks Unlimited, Trout Unlimited and other vital conservation groups.
The conservation nonprofit community remains one of our nation's most powerful forces for positive change, bridging gaps between the public and private sectors and working closely at a local level with landowners and natural resource managers. NFWF's investments in 2022 helped these nonprofits take on bigger projects, protect more lands, improve more habitats, and solve problems that might have seemed intractable just a year ago.
Throughout 2022, NFWF also focused on engaging a larger and more diverse group of stakeholders in conservation. NFWF awarded grants to an array of first-time grantees, including municipal, county and state government agencies that lacked the resources to plan and implement vital and large-scale conservation and resilience projects.
NFWF also deepened its existing working relationships with Tribes on the East and West coasts, as well as those managing vast tracts of native grasslands in the Great Plains.
NFWF's grant-making also involved more stakeholders in the agricultural sector, including grazing coalitions, food industry leaders and nonprofits working with conservation-minded landowners to improve soil health, reduce runoff and preserve working lands vital to wildlife.
The Foundation broadened its support for forestland owners of all types, from federal and state agencies to private landowners. NFWF's grantees helped these stakeholders better manage forests and keep vast timberlands healthy and intact.
MORE TO COME IN 2023!
The Foundation's strong performance in fiscal year 2022 pushed the total conservation impact of projects supported by NFWF since its founding by Congress in 1984 to nearly $8.1 billion. Over nearly 40 years, the Foundation has funded more than 21,680 projects undertaken by more than 6,000 grantee organizations.
Of course, none of this would be possible without the extraordinary efforts of our funding partners, grantees, staff and board of directors. I would like to express my sincere gratitude to all of them for their tenacity, their professionalism, and their dedication to sustaining and enhancing our nation's wildlife populations and natural habitats.
All of us here at the National Fish and Wildlife Foundation look forward to working with our conservation partners, old and new, throughout 2023. Working together, we can build a better future.
– J. Michael Cline, Chairman of the Board of Directors, National Fish and Wildlife Foundation