Image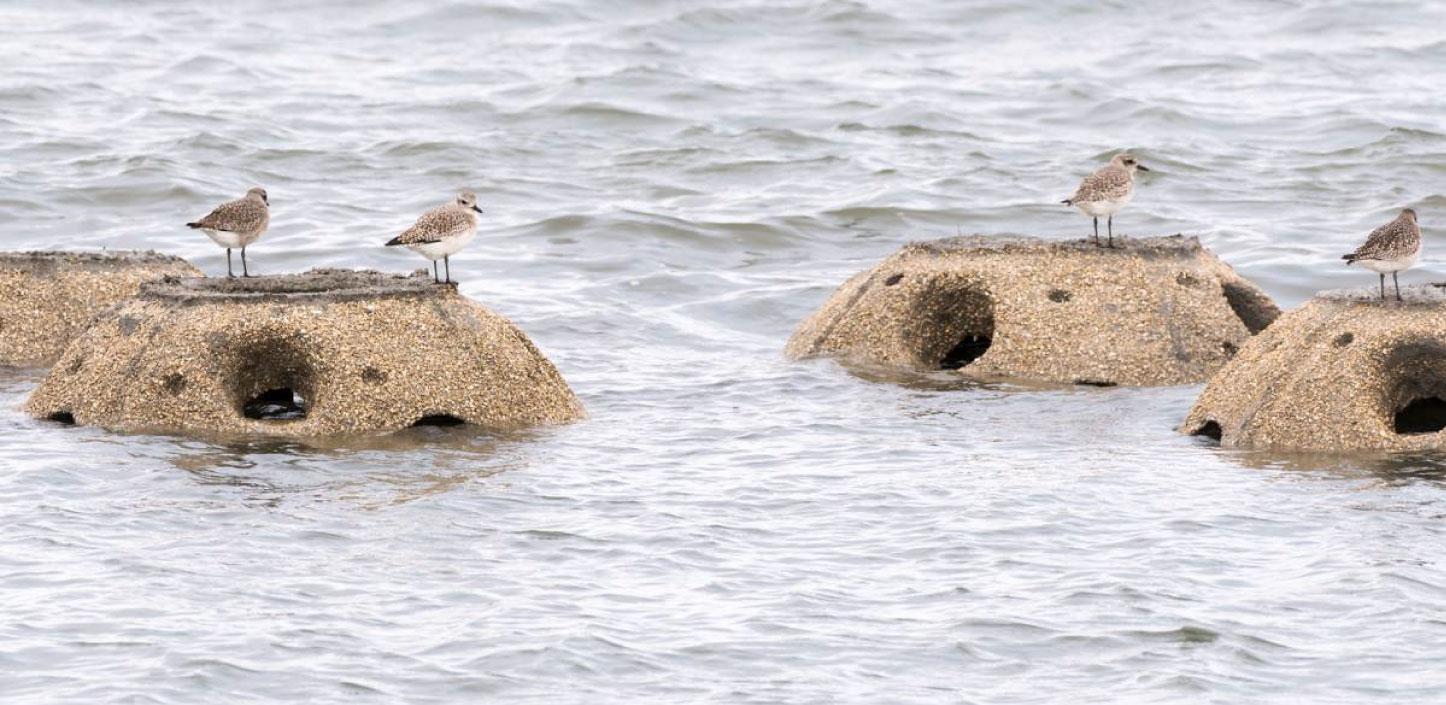 Long Island Sound Futures Fund
The National Fish and Wildlife Foundation's Long Island Sound Futures Fund supports projects to fully restore the health and living resources of Long Island Sound. It operates within a partnership of federal and state agencies, foundations, non-governmental organizations, educational institutions, user groups, and individuals dedicated to restoring and protecting the Sound.
Stretching more than 110 miles into the Atlantic, with 600 miles of coastline, the Long Island Sound is an estuary that provides economic and recreational benefits to millions of people while also providing habitat for more than 1,200 invertebrates, 170 species of fish and dozens of species of migratory birds. All 9 million people who live, work, and play in the watershed impacting the Sound can benefit from and help build on the progress that has already been made to restore its health and living resources.
The vision for the Sound is of waters that are clean, clear, safe to swim in, and charged with life. It is a vision of waters nourished and protected by extensive coastal wetlands, by publicly accessible, litter-free beaches and preserves, and of undeveloped islands. It is a vision of abundant and diverse wildlife, of flourishing commercial fisheries, of harbors accessible to the boating community, and of a regional consciousness and a way of life that protects and sustains the ecosystem.
Funding priorities for this program include:
Clean Waters and Healthy Watersheds: Improving water quality by delivering projects that reduce combined sewer overflows, stormwater runoff and nonpoint source nutrient loading into the Long Island Sound.
Thriving Habitats and Abundant Wildlife: Restoring coastal habitats to maintain resiliency and function, and foster diverse, balanced, and abundant populations of fish, birds and wildlife.
Sustainable and Resilient Communities: Increasing knowledge and engagement of the public in the protection and restoration of Long Island Sound.
Sound Science and Inclusive Management: Managing Long Island Sound using sound science that is inclusive, adaptive, innovative, and accountable.
Since 2005, the Long Island Sound Futures Fund has invested $32 million in 529 projects. The program has generated an additional $49 million in grantee match, for a total conservation impact of $81 million for regional and local projects. The projects have reconnected 115 miles of river for fish passage, restored 805 acres of critical fish and wildlife habitat and open space, treated 201 million gallons of stormwater pollution, and educated and engaged over 4 million people in protection and restoration of the sound.
NFWF manages the Long Island Sound Futures Fund in partnership with the Long Island Sound Study through U.S. EPA's Long Island Sound Office. Other partners include U.S. Fish and Wildlife Service and Long Island Sound Funders Collaborative.
Application Information
---
| | | |
| --- | --- | --- |
| 05/25/2022 | Long Island Sound Futures Fund 2022 Request for Proposals - CLOSED | View Now |
| 03/17/2022 | 2022 Metrics and Implementation Action Tracking Guidance | View Now |
| 03/03/2022 | Long Island Sound Study 2022 Educational Resources | View Now |
| 04/13/2021 | Quality Assurance Project Plan Development Guidance | View Now |
| 04/01/2021 | Detailed Budget Instructions | View Now |
| 04/13/2021 | Managing Your Grant Webinar Slides | View Now |
| 04/13/2021 | Managing Your Grant Webinar Recording | View Now |
Program Director, Northeast - Coastal
Program Coordinator, Northeast Region Programs