Image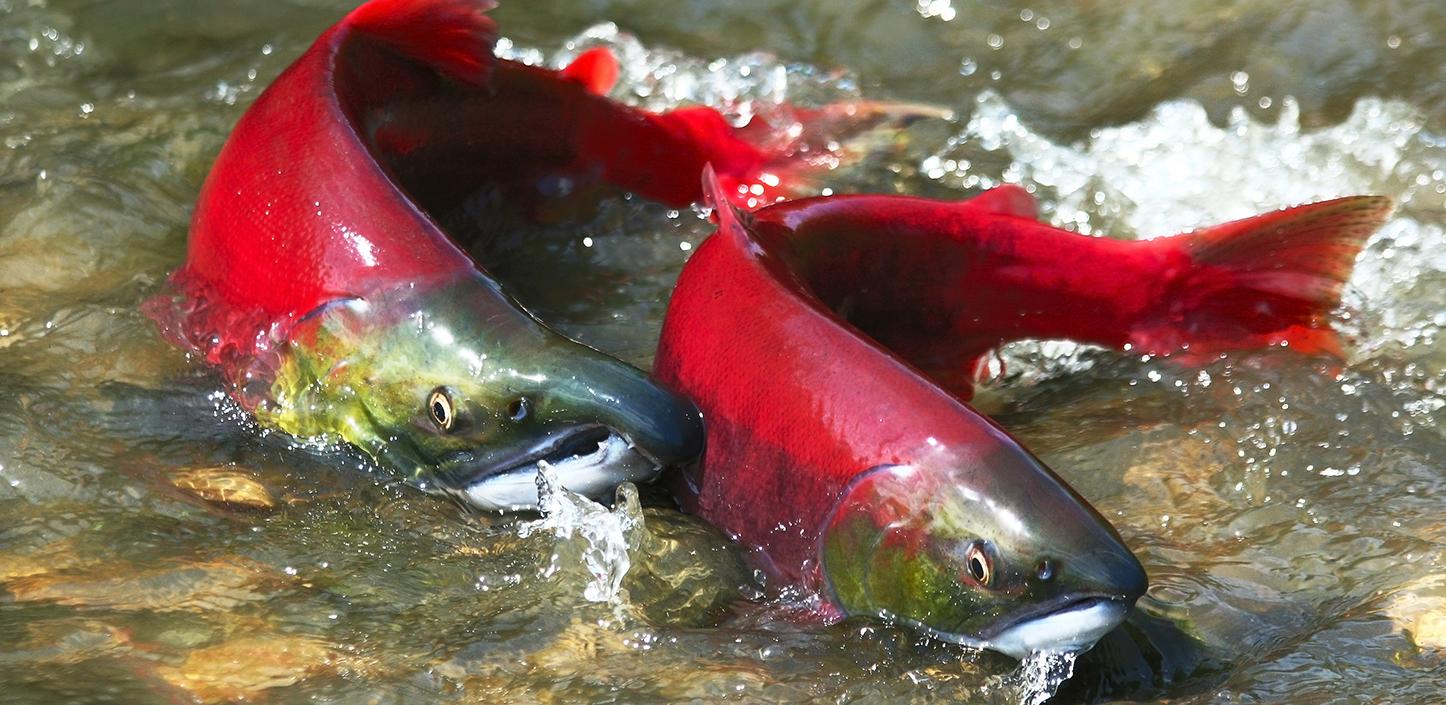 NFWF Announces $589,000 in Grants from the Alaska Fish and Wildlife Fund
---
Eight projects will improve fish and wildlife conservation and management throughout Alaska
FOR IMMEDIATE RELEASE
Contact: Rob Blumenthal, 202-857-0166, rob.blumenthal@nfwf.org
ANCHORAGE, Alaska –The National Fish and Wildlife Foundation (NFWF) today announced nearly $589,000 in grants to support the conservation of fish and wildlife species in Alaska and engage Alaska Natives in conservation activities to encourage community stewardship. The grants will leverage almost $607,000 in matching contributions for a total conservation impact of just under $1.2 million.
The grants were awarded through the Alaska Fish and Wildlife Fund (AFWF), a partnership between NFWF, the U.S. Fish and Wildlife Service, and the U.S. Forest Service. The AFWF awards projects within the Alaska North Slope, Cook Inlet/Matanuska-Susitna Basin, and Chugach and Tongass national forests, along with projects throughout Alaska that support Pacific salmon conservation.
"Alaska is home to some of the world's largest salmon fisheries," said Jeff Trandahl, executive director and CEO of NFWF. "The eight grants announced today include projects that restore habitat, support the development of a strategic fisheries plan, monitor water quality and assess river habitat conditions in Alaska. Every one of these grants will fund projects that are vital to improving the health of Pacific salmon species."
Grants will also support efforts to improve monitoring methods for important indicator species such as lemmings, survey and assess shorebird populations, and continue the monitoring and management of Steller's and spectacled eiders on Alaska's North Slope.
"The North Slope of Alaska is home to breeding spectacled eiders and is the only known location where Alaska-breeding Steller's eiders occur," said Neesha Stellrecht, manager of the Endangered Species Program for the U.S. Fish and Wildlife Service in Fairbanks, Alaska. "NFWF funding will enable the collection of robust data from nesting populations of both federally listed eiders."
Additionally, a grant to the Alaska Native Science and Engineering Program (ANSEP) will support the education of next generation rural and Alaska Native students. ANSEP will partner with professional biologists who will mentor the student interns during their educational internships to help solidify their interest in careers in conservation and management. ANSEP students provide a bridge across language barriers and cultural obstacles by bringing their regional experience, cultural sensitivity, and often times their language skills to their positions.
The AFWF was established in 2008 to further conservation of species and habitat while supporting communities responding to challenges presented by changing climate and land use in Alaska.
A complete list of the 2021 grants made through the AFWF are available here.    
About the National Fish and Wildlife Foundation
Chartered by Congress in 1984, the National Fish and Wildlife Foundation (NFWF) protects and restores the nation's fish, wildlife, plants and habitats. Working with federal, corporate and individual partners, NFWF has funded more than 5,000 organizations and generated a conservation impact of $6.8 billion. Learn more at www.nfwf.org.
About the U.S. Fish and Wildlife Service
The mission of the U.S. Fish and Wildlife Service is working with others to conserve, protect, and enhance fish, wildlife, plants, and their habitats for the continuing benefit of the American people. We are both a leader and trusted partner in fish and wildlife conservation, known for our scientific excellence, stewardship of lands and natural resources, dedicated professionals, and commitment to public service. For more information on our work and the people who make it happen, visit www.fws.gov.
About the U.S. Forest Service
Established in 1905, the Forest Service's mission is to sustain the health, diversity, and productivity of the nation's forests and grasslands to meet the needs of present and future generations. The agency manages 193 million acres of public land, provides assistance to state and private landowners, and maintains one of the largest forestry research organizations in the world. Public lands managed by the Forest Service provide 20 percent of the nation's clean water supply and contribute more than $13 billion to the economy each year through visitor spending alone. The agency also supports sustainable management on about 500 million acres of private, state and tribal forests including forests in urban areas. For more information, visit www.fs.usda.gov.
###