Image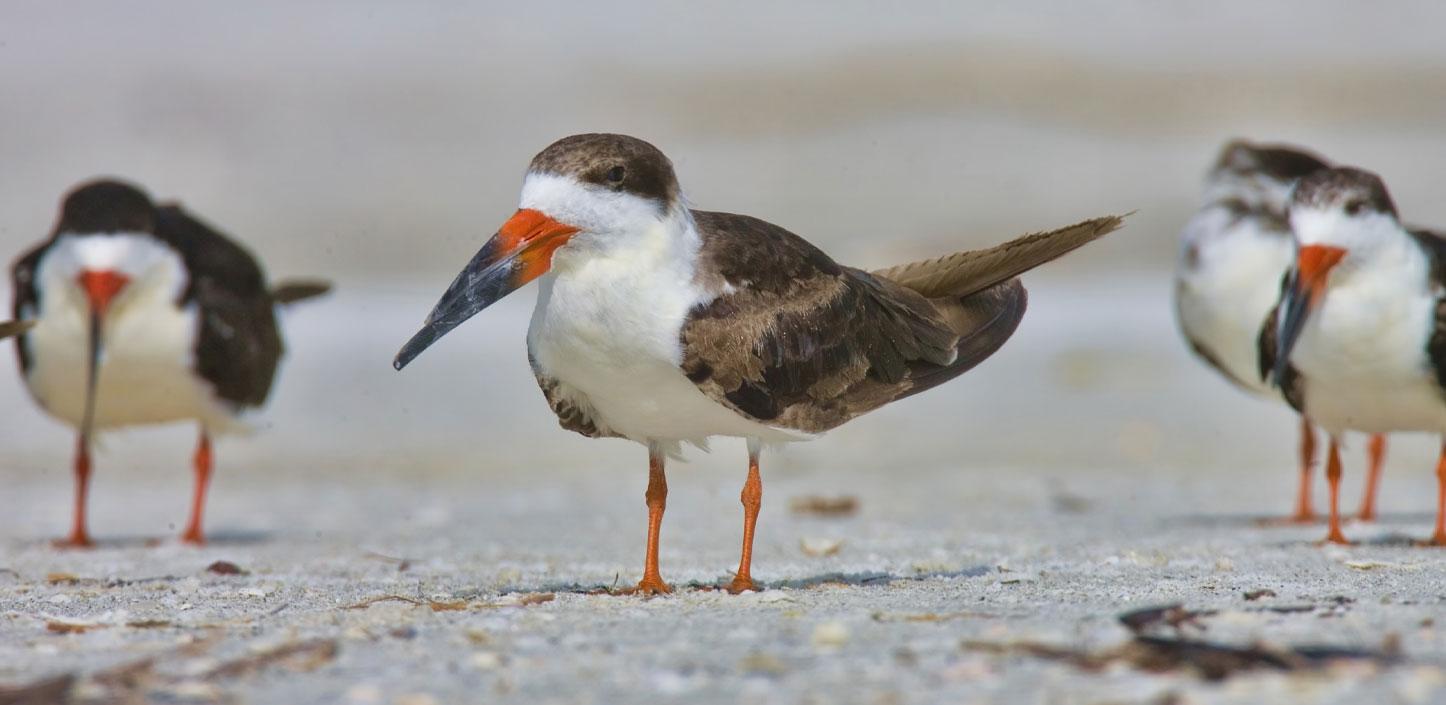 NFWF Announces Additional Gulf Environmental Benefit Fund Project in Florida
---
New project will create living shoreline along Pensacola Bay
WASHINGTON, D.C. (March 18, 2021) - The National Fish and Wildlife Foundation (NFWF) today announced a new project funded by the Gulf Environmental Benefit Fund (GEBF) in Florida. Developed in consultation with state and federal resource agencies, the project is designed to remedy harm and reduce the risk of future harm to natural resources that were affected by the 2010 Deepwater Horizon oil spill. 
Pensacola Bay Living Shoreline Project – White Island Habitat Restoration   
A $9 million award under the GEBF will support the construction of emergent and submerged offshore breakwaters to create approximately 45 acres of marsh, 15 acres of beach habitat and 10 acres of suitable habitat for natural recruitment of submerged aquatic vegetation. This large-scale living shoreline will protect important habitat used by fishes, shellfish, shorebirds and seabirds, while increasing the abundancy of native vegetation.  
Additional funding through NFWF's National Coastal Resilience Fund will be utilized to construct a second living shoreline adjacent to the Pensacola Naval Air Station to protect the shoreline from erosion. 
"Investments in living shoreline projects are essential to our nation's continuing efforts to restore and maintain coastal habitats and ensure their resilience against existing and future threats, such as storm events," said Jeff Trandahl, executive director, and CEO of NFWF. "I have no doubt that the Pensacola Bay Living Shoreline Project will provide lasting benefits to this crucial coastal ecosystem and to the local communities that depend on it for protection." 
For additional information on GEBF projects in Florida, please click here. 
About the National Fish and Wildlife Foundation
Chartered by Congress in 1984, the National Fish and Wildlife Foundation (NFWF) protects and restores the nation's fish, wildlife, plants and habitats. Working with federal, corporate and individual partners, NFWF has funded more than 5,000 organizations and generated a total conservation impact of $6.8 billion. Learn more at www.nfwf.org. 
###
Contact: Rob Blumenthal, NFWF, 202-857-0166