Image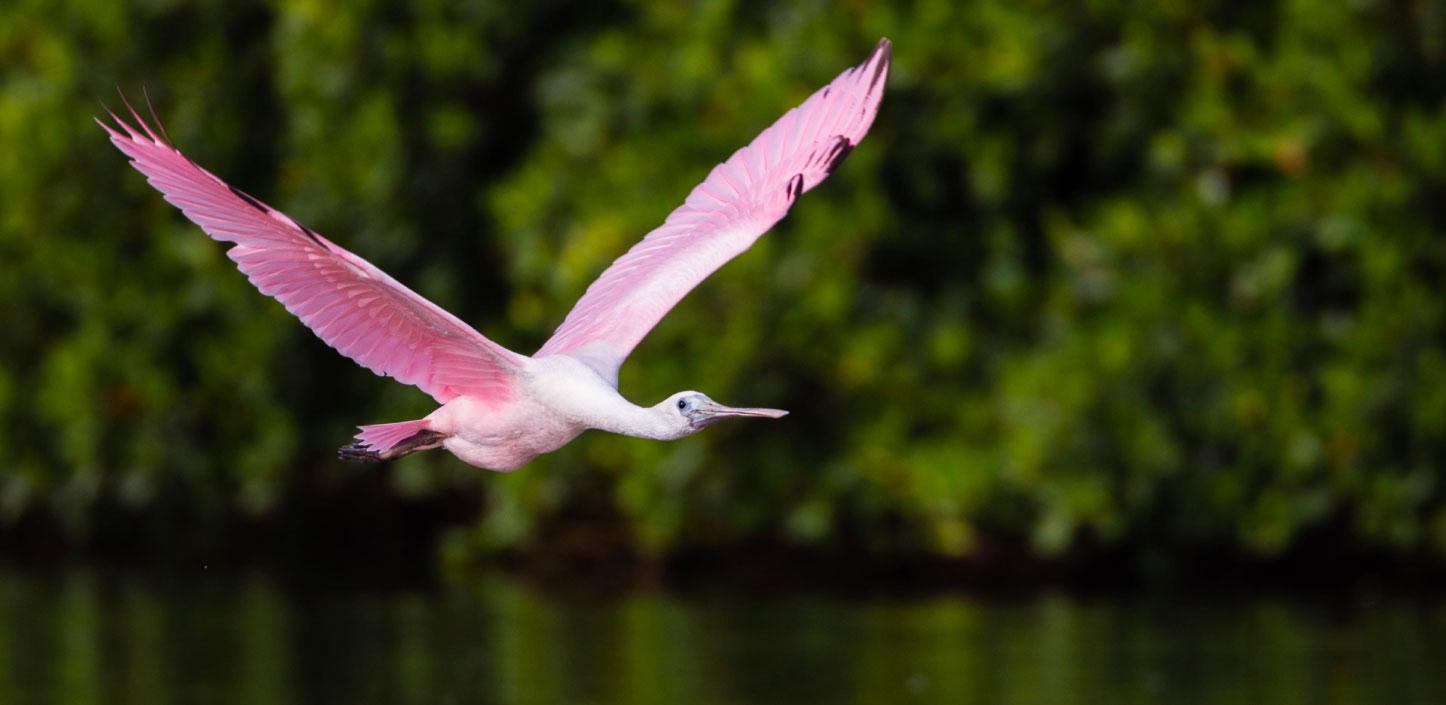 "The Gulf Environmental Benefit Fund is a valuable factor in helping state and federal partners keep Florida pristine. I applaud the National Fish and Wildlife Foundation's financial support for conserving sea turtles, shorebirds, marine fisheries, and more. Prioritizing the well-being of our natural resources supports Florida's ecosystems, economy, and quality of life. Together, we can continue to make positive progress." — Florida Govern​or Ron DeSantis 
Current Projects
To date, the number of awards from the Gulf Environmental Benefit Fund (GEBF) in the state of Florida stands at 45, with a total current value of nearly $290 million. These projects leverage or complement other conservation investments worth nearly $190 million, creating a total impact of more than $478 million for the Florida coast. These projects were selected for funding following extensive consultation with the Florida Fish and Wildlife Conservation Commission, the Florida Department of Environmental Protection, the U.S. Fish and Wildlife Service (FWS) and the National Oceanic and Atmospheric Administration (NOAA).
The projects in Florida address high-priority restoration and conservation needs identified through the state's recently completed GEBF Restoration Strategy. They represent important efforts to protect and enhance natural and living resources, as well as significant assessment efforts to guide management decisions that will benefit important habitats and species. 
To learn more about the projects the GEBF has funded in Florida, view the comprehensive list of projects​.
Project Highlights
Eliminating Light Pollution at Sea Turtle Nesting Beaches
Light pollution near nesting beaches causes disorientation for sea turtle hatchlings and is a leading cause of mortality. Nearly $10 million has been awarded by the GEBF to the Sea Turtle Conservancy and Florida state partners to address problematic lighting through retrofits and upgrades, reducing disorientation rates on some nesting beaches from 50 percent to near zero.

Beach Nesting Bird Stewardship
More than $23.4 million in GEBF funds have been awarded to conservation partners working with volunteers across Florida's Gulf Coast to improve nesting success of coastal birds through nest protection, stewardship, monitoring and outreach activities. The effort is on track to meet or exceed its goals – stopping declines and achieving a 10 percent population increase by 2029 – for four focal species.

Improving Fisheries Management
The GEBF has invested $25 million to improve monitoring techniques and increase the accuracy of stock assessments of red snapper and other reef fish in Florida. Based on preliminary findings through its first three years of effort, FWC's Fish and Wildlife Research Institute reports that enhanced monitoring techniques have led to the detection of fish age classes not previously counted in traditional surveys. The Institute is working with NOAA and others to integrate this new information within stock assessments that managers use to establish appropriate fishing seasons for sustainable recreational and commercial fisheries. A report summarizing this important work can be found here.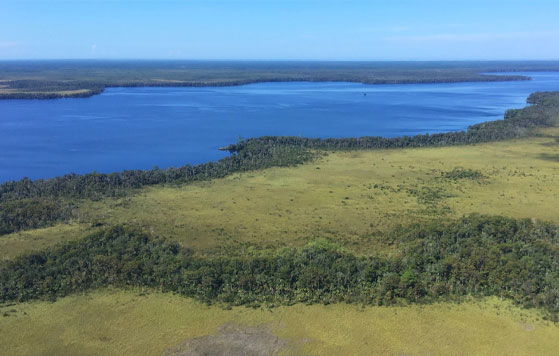 Apalachicola Bay and Watershed
Apalachicola Bay and Watershed have benefited from more than $96 million in GEBF investments, as well as significant awards from other Deepwater funding sources; including acquisitions and hydrologic improvements. Historic home to 90 percent of the state's oyster industry, restoration of this significant resource in Apalachicola Bay is an ecological, economic and cultural priority for the state of Florida.
GEBF Florida Species
The conservation and restoration projects the GEBF supported along the Florida Coast have been critical to helping protect important fish and wildlife including bottlenose dolphins, snowy plovers, white ibis and Gulf sturgeon. Explore the image gallery below to learn about the species that were supported through these projects and the habitats where they reside.
Future Projects
NFWF is engaged in consultation with the Florida Fish and Wildlife Conservation Commission, the Florida Department of Environmental Protection, FWS and NOAA to identify priority restoration and conservation projects for consideration under the GEBF. Review of the 2023 cycle proposals is expected to begin in the spring of 2023.
 
About the GEBF in Florida
Under the allocation formula and other provisions contained in the plea agreements, the GEBF has received $356 million for project expenditures in the state of Florida.  
To learn more about Florida's process for identifying priority Gulf Coast restoration projects visit: http://www.dep.state.fl.us/deepwaterhorizon/default.html