Image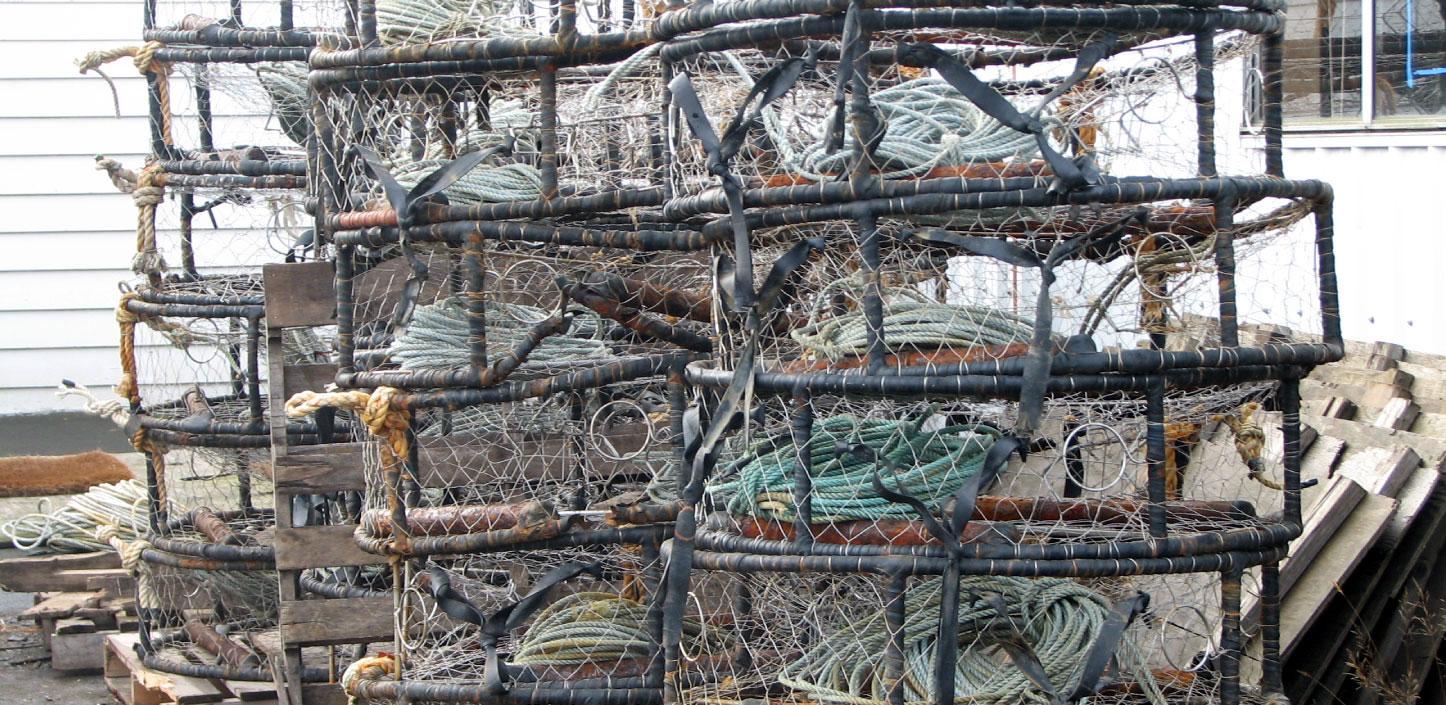 NFWF Announces More Than $640,000 in Grants to Reduce the Impacts of Derelict Fishing Gear
---
Grants from the Fishing for Energy program will support innovation and comprehensive management of derelict fishing gear to protect and restore the quality of marine and coastal habitats
WASHINGTON, D.C. (August 19, 2020) – The National Fish and Wildlife Foundation (NFWF) today announced $643,500 in grants to support strategies that reduce the impacts of derelict fishing gear to marine and coastal environments and navigational safety in Alaska, Florida, Maine and Washington. The grants will generate $226,500 in matching contributions for a total conservation impact of $870,000.
The projects supported by the four grants will result in fishing gear innovations and comprehensive management techniques that prevent the negative impacts of derelict gear on the environment, and decrease the threats it poses to key species. This work supports the management of derelict fishing gear that results in a continuing and long-term plan and efforts for dealing with the gear. 
The grants were awarded through the Fishing for Energy program, a partnership between NFWF, Covanta, and the National Oceanic and Atmospheric Administration's (NOAA) Marine Debris Program. This year, additional funding was provided by Shell Oil Company and through community service funds arising from a federal environmental prosecution.
"Longtime supporters of the Fishing for Energy program, including Covanta and NOAA, are critical in identifying solutions to help both wildlife and fisheries stay healthy and robust," said Jeff Trandahl, executive director and CEO of NFWF. "This year, we are also pleased to support safer gear technology and practices to benefit the highly endangered North Atlantic right whale as a result of additional funding support from Shell Oil Company. Right whales are just one of many marine species that are entangled in fishing gear that the Fishing for Energy program seeks to help through removal of derelict gear and gear innovation."
Projects funded under the Fishing for Energy program's grant slate identify connections to existing state or regional marine debris action plans, or species or habitat conservation plans. In doing so, the program assists communities in implementing strategic actions towards a larger vision for tackling the pervasive issue of marine debris. 
"Reducing the threat of derelict gear is a priority for NOAA's Marine Debris Program and we are pleased to support these innovative projects and the Fishing for Energy program," said Nancy Wallace, director of the Marine Debris Program. "Harnessing the potential of technology to prevent fishing gear loss, and lessen its harmful impacts, will help to protect the environment and our blue economy." 
Fishing for Energy launched in 2008 through a partnership among NFWF, Covanta, NOAA and Schnitzer Steel Industries. Its goals are to provide a cost-free solution for fishermen to dispose of old, derelict, or unusable fishing gear and to reduce the amount of derelict fishing gear in and around our coastal waterways. 
"Covanta is proud to support Fishing for Energy as it continues to inspire advancements in protecting the environment," said Kenneth Armellino, Covanta's director of environmental science and community affairs. "These latest grants hold significant promise for new, innovative solutions for the long-term sustainability of our waterways and coastal communities."
This year's Fishing for Energy 2020 grants include:
College of William and Mary, Virginia Institute of Marine Science ($130,500) will employ commercial-grade biodegradable hinges on Dungeness crab traps to minimize adverse impacts when the traps become derelict. This project will test the durability of the hinges in both the active fishery utilizing watermen and in a simulated derelict trap mode to ensure they work as needed to be functional for fishermen and protect marine ecosystems. (VA, WA, AK)
Blue Planet Strategies ($231,000) will develop an innovative gear tracking technology that is designed to track gear anchored at the sea floor to surface buoys. The technology will be tested in the New England groundfish fishery. The project will reduce entanglement of critically endangered marine life, reduce the amount of derelict gear within the fishery, and advance the practical application of gear tracking technology. (ME)
Florida Fish and Wildlife Conservation Commission ($162,000) will build capacity for marine debris conservation and implement key elements of a comprehensive marine debris management program in Florida. The project will develop and implement multiple state marine debris plan activities and develop a marine debris website to facilitate statewide and regional marine debris prevention, removal, research, education and outreach. (FL)
Ocean Aid 360 ($120,000) will mobilize diverse entities including boaters, anglers, watershed groups, industry, students and government through training and sponsored events to detect and remove marine debris along Florida coastlines. The project will remove roughly 30,000 pounds of derelict fishing gear from estuary habitat. (FL)
A printable version of the 2020 grants made through the Fishing for Energy program is available here.    
About the National Fish and Wildlife Foundation
Chartered by Congress in 1984, the National Fish and Wildlife Foundation (NFWF) protects and restores the nation's fish, wildlife, plants and habitats. Working with federal, corporate, and individual partners, NFWF has funded more than 5,000 organizations and generated a total conservation impact of $6.1 billion. Learn more at www.nfwf.org.
About NOAA 
NOAA is celebrating 50 years of science, service and stewardship in fulfilling a mission to understand and predict changes in the Earth's environment, from the depths of the ocean to the surface of the sun, and to conserve and manage our coastal and marine resources. Join us on Twitter, Facebook, Instagram and our other social media channels. Visit our news and features page.
About Covanta
Covanta is a world leader in providing sustainable waste and energy solutions. Annually, Covanta's modern Waste-to-Energy ("WtE") facilities safely convert approximately 21 million tons of waste from municipalities and businesses into renewable electricity to power one million homes and recycle 500,000 tons of metal. Through a vast network of treatment and recycling facilities, Covanta also provides comprehensive industrial material management services to companies seeking solutions to some of today's most complex environmental challenges. For more information, visit www.covanta.com.
About Shell Oil Company
Shell is proud to support the Fishing for Energy program, an initiative that reflects Shell's values and commitment to the environment and wildlife, as well as strengthens its ties to coastal and fishing communities. Shell recognizes the challenges and risks posed to marine life, including mammals and birds, by derelict fishing gear, particularly off the New England coast. With the help of Shell funding, NFWF and the program partners are able to provide additional support to help keep our coastal and marine environments clean and healthy for all wildlife. 
Shell companies have operations in more than 70 countries and territories with businesses including oil and gas exploration and production; production and marketing of liquefied natural gas and gas to liquids; manufacturing, marketing and shipping of oil products and chemicals and renewable energy projects. Over the past 100 years, Shell has helped preserve and protect habitat and species through hundreds of conservation projects and initiatives. Collaborating with key organizations and environmental NGOs has enabled Shell to leverage its efforts to ensure the highest possible impact – including the protection of more than 13 million acres of wetlands.
###
Contact: 
Rob Blumenthal, 202-857-0166