Image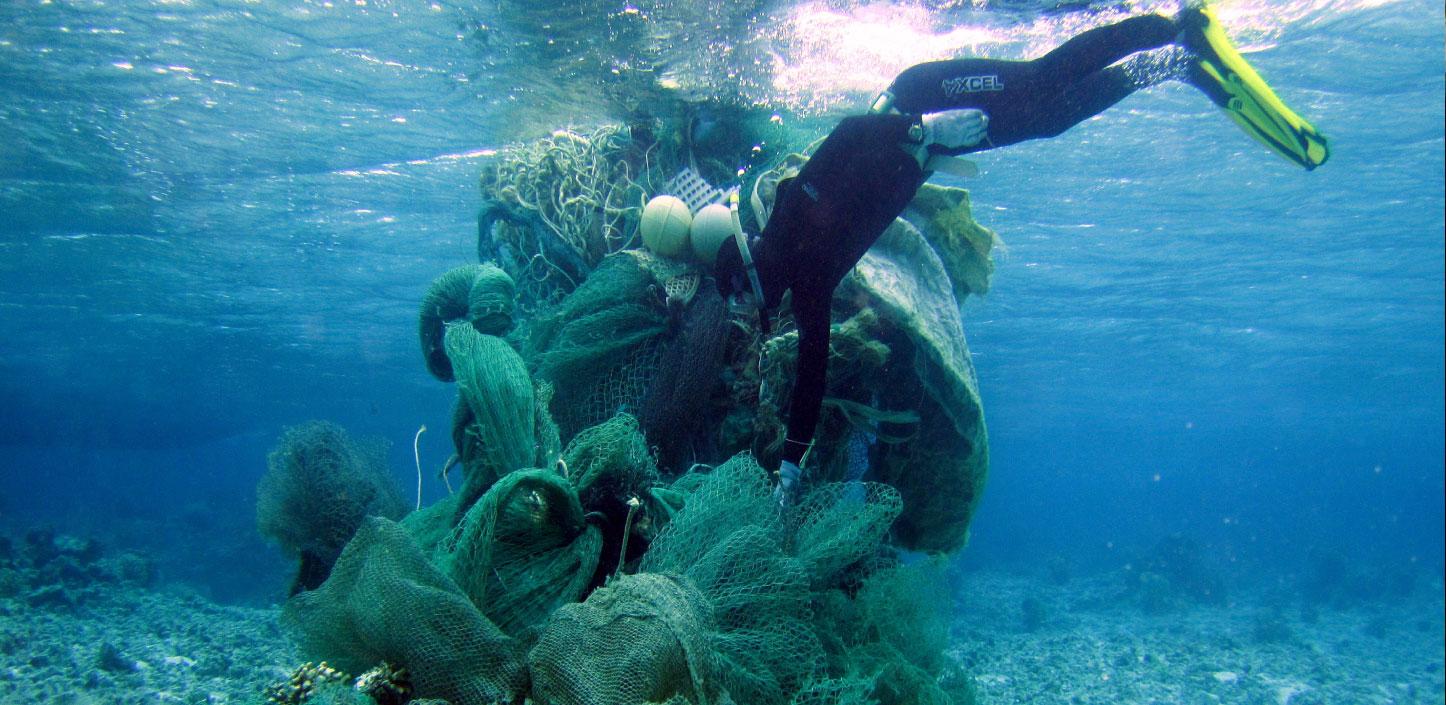 The Fishing for Energy partnership provides commercial fishermen with no-cost solutions to dispose of derelict and retired fishing gear and offers competitive grants to reduce the impacts of derelict fishing gear on the environment. By helping prevent and remove derelict gear, Fishing for Energy restores the quality of marine and coastal habitats, and supports the communities and industries that rely on these resources.
Every year marine species, from lobsters and fish to sea lions and birds, become trapped or entangled in lost, abandoned or discarded fishing gear. This "derelict gear" (fishing line, nets, and pots) continues to capture fish and wildlife while at sea, even if no fishermen retrieves the catch. Lost gear can also accumulate over time, creating islands of metal and rope. Storms move these masses across the ocean floor, scouring fragile habitats like coral reefs and sea grass beds. Floating masses foul both vessels and active fishing gear, adversely impacting maritime industries.
Fishing for Energy priorities include:
​Disposal Opportunities: provide collection bins at strategic ports for commercial fishermen to unload gear;
Regulation: collaborate with state managers to address legal impediments of derelict fishing gear removal;
Technological Innovation: identify, test and deploy innovations to address accidental introduction of derelict fishing gear into the marine environment and innovations to reduce the effectiveness of gear once lost; and,
Outreach and Education: educate the public about the impacts of derelict fishing gear and Fishing for Energy initiatives to make measurable change.
Through March 2020, Fishing for Energy has provided collection bins at 56 ports in 13 states, collecting over 4 million pounds of fishing gear. In many cases, gear is first sorted at Schnitzer Steel Industries for metals recycling, and the remaining non-recyclable material is converted into energy at Covanta locations. Alternatively, a port may form its own partnership with recyclers and waste-to-energy facilities to best serve its community's needs. In total, Fishing for Energy has awarded over $5.1 million in grants to more than 55 projects in 17 U.S. states, Washington, D.C., and Puerto Rico.
Application Information
---
Program FAQ
---
How do I receive announcements?
Program Director, Marine Conservation
Regional Program Coordinator