Image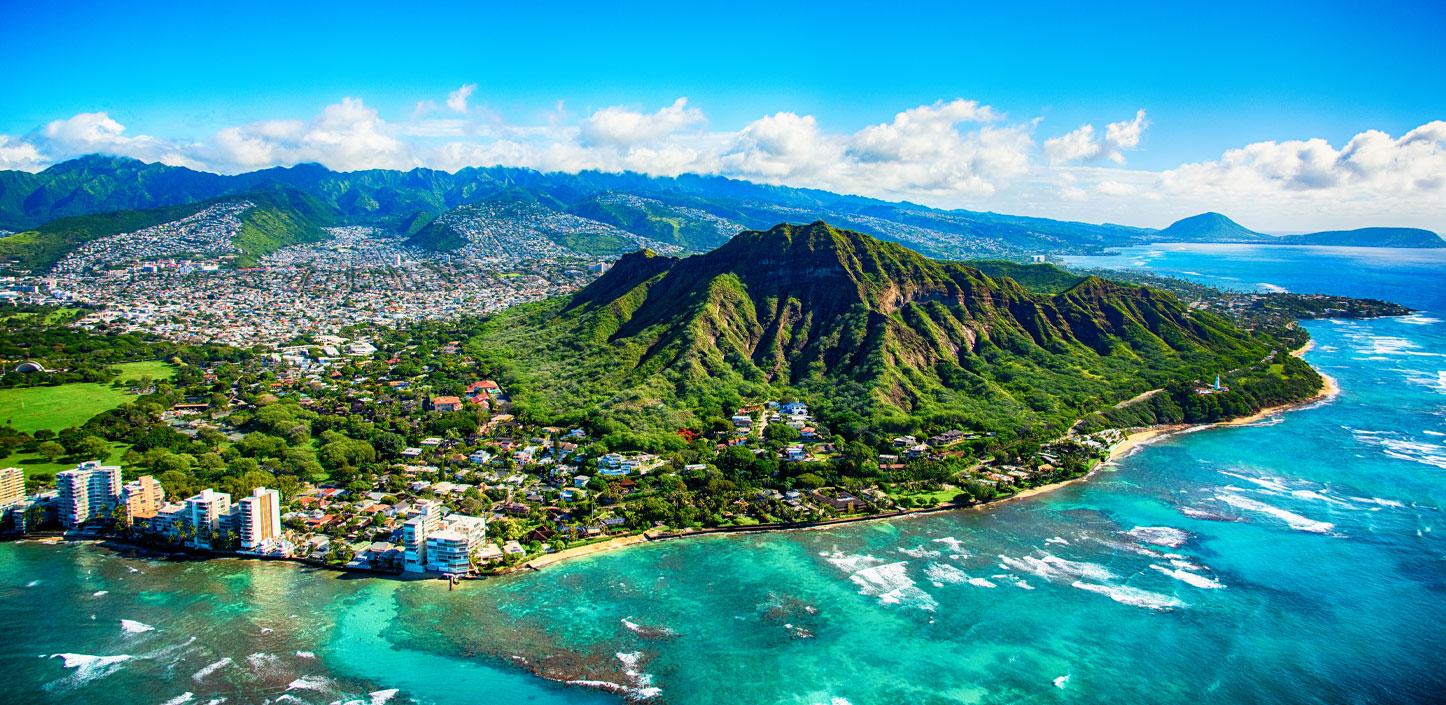 NFWF Announces New Regional Coastal Resilience Assessments for Hawaii, Puerto Rico, the U.S. Virgin Islands and the Northern Mariana Islands
---
Assessments identify areas where resilience-building projects have maximum potential to protect coastal communities from flooding threats while improving habitat for fish and wildlife
WASHINGTON D.C. (November 30, 2020) – The National Fish and Wildlife Foundation (NFWF) today announced four new Regional Coastal Resilience Assessments to help identify areas with the greatest potential to improve wildlife habitat and community resilience to flooding threats. The recently completed Coastal Resilience Assessments include: Hawaii, Puerto Rico, the U.S. Virgin Islands (USVI), and the Commonwealth of the Northern Mariana Islands (CNMI).   
The regional assessments were developed in partnership with NOAA and the University of North Carolina-Asheville's National Environmental Modeling and Analysis Center (NEMAC), with help from local advisory committees and stakeholders. 
"The development of Regional Coastal Resilience Assessments helps NFWF to strategically invest in coastal resilience projects that benefit both wildlife habitat and human communities," said Jeff Trandahl, executive director and CEO of NFWF. "Today's announcement furthers NFWF's efforts to create assessments across all of the coastal United States, including the Great Lakes and U.S. territories."
The Regional Coastal Resilience Assessments combine information about local flooding threats, human community assets, and fish and wildlife species to identify "Resilience Hubs" -- areas of open space near the densest population centers and critical community infrastructure where valuable natural resources and habitats can provide protection to human populations and critical infrastructure facing the greatest risk of flooding from coastal storms and changing sea levels. 
Assessment results are intended to complement ongoing state and community-level coastal resilience planning efforts, and can be used by community planners, conservation organizations, and others to help make informed decisions about the potential for restoration, conservation, or other resilience-related projects to achieve dual benefits for people and wildlife. 
"Coastal communities throughout the Caribbean and the Pacific need to be healthy and resilient to thrive in the Blue Economy," said retired Navy Rear Admiral Tim Gallaudet, Ph.D., assistant secretary of commerce for oceans and atmosphere and deputy NOAA administrator. "These assessments are a great way to ensure we know what resources are most needed, and where they will do the most good."
Results from each region's assessment are available online through the Coastal Resilience Evaluation and Siting Tool (CREST), an easy-to-use, interactive web tool to explore key data layers and results to find potential restoration opportunities. In addition, users can analyze specific project sites to understand potential benefits to fish and wildlife habitat and to community resilience. Completed results, including input datasets, are also available for download.
In support of the National Coastal Resilience Fund, which recently announced more than $37 million awarded to 46 projects throughout the United States, NFWF aims to complete Regional Coastal Resilience Assessments for all U.S. coastlines. The Hawaii, Puerto Rico, USVI, and CNMI assessments announced today complement assessments for the Atlantic, Gulf of Mexico, and Pacific coastlines of the continental United States announced in May 2019. Regional Assessments underway in Alaska, Guam, American Samoa, and the U.S. Great Lakes will be completed in 2021.  
All assessments are available through NFWF's website here, along with final reports and a detailed methodology. 
About the National Fish and Wildlife Foundation
Chartered by Congress in 1984, the National Fish and Wildlife Foundation (NFWF) protects and restores the nation's fish, wildlife, plants and habitats. Working with federal, corporate and individual partners, NFWF has funded more than 5,000 organizations and generated a total conservation impact of $6.1 billion. Learn more at www.nfwf.org.
About NOAA 
NOAA is celebrating 50 years of science, service, and stewardship in fulfilling a mission to understand and predict changes in the Earth's environment, from the depths of the ocean to the surface of the sun, and to conserve and manage our coastal and marine resources. Join us on Twitter, Facebook, Instagram and our other social media channels. Visit our news and features page.
###
Contact: 
Rob Blumenthal, 202-857-0166, rob.blumenthal@nfwf.org