Image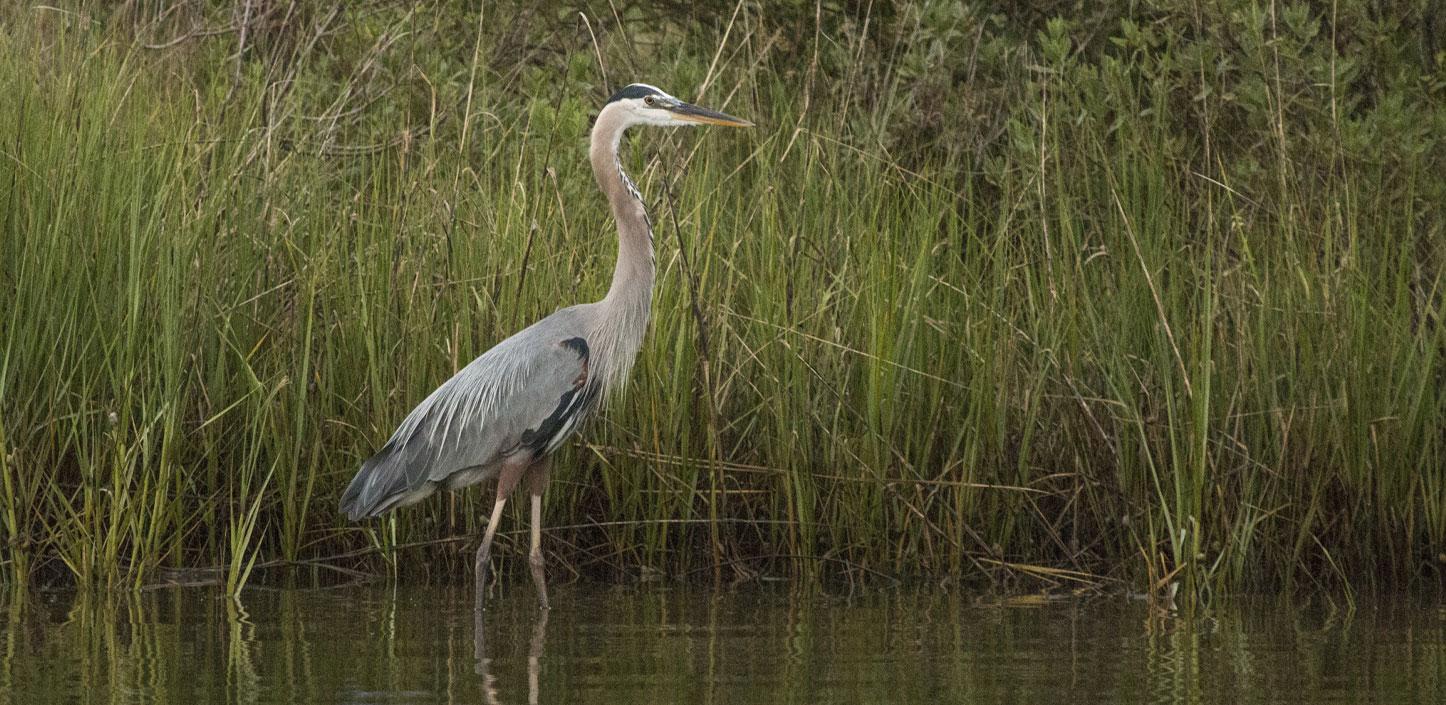 NFWF Announces Two Additional Projects in Alabama
---
Nearly $16 million in new Gulf Environmental Benefit Fund awards will improve water quality in Weeks Bay and restore coastal marsh habitat in Mobile County
WASHINGTON, D.C. (March 19, 2020) - The National Fish and Wildlife Foundation (NFWF) today announced new projects funded by the Gulf Environmental Benefit Fund (GEBF) in Alabama. The projects, developed in consultation with state and federal resource agencies, are designed to remedy harm and reduce the risk of future harm to natural resources that were affected by the 2010 Deepwater Horizon oil spill.
Lower Fish River Watershed Restoration 
A $6,554,000 award under GEBF will focus on highly-eroded riparian areas and stream channels within the Lower Fish River Watershed, a priority coastal watershed draining into Weeks Bay. Engineering and design plans will be developed for the most severely-eroded stream channels. The project also includes the restoration of an unnamed tributary to Fish River near the community of Marlow. This project will reduce sediment and nutrient pollution into Weeks Bay, improving water quality and enhancing seagrass beds and oyster reef habitat.  
Dauphin Island Causeway Shoreline and Habitat Restoration Project—Phase II   
A $9,392,000 award under GEBF will create and protect important coastal habitat, reducing vulnerability of the only access route between south Mobile County and Dauphin Island. This project will design and install breakwater and create intertidal marsh habitat to provide protection against future erosion and storm damage. Project activities will be co-funded through NFWF's Emergency Coastal Resilience Fund. 
"These projects represent important continuing investments in the state of Alabama to improve coastal bay function and improve marsh habitat," said Jeff Trandahl, executive director and CEO of NFWF. "NFWF is also pleased to provide leverage through the Emergency Coastal Resilience Fund to enhance storm protection for the Dauphin Island Causeway." 
For additional information on GEBF projects in Alabama, please click here. 
Contact:
Rob Blumenthal, NFWF
202-857-0166