Image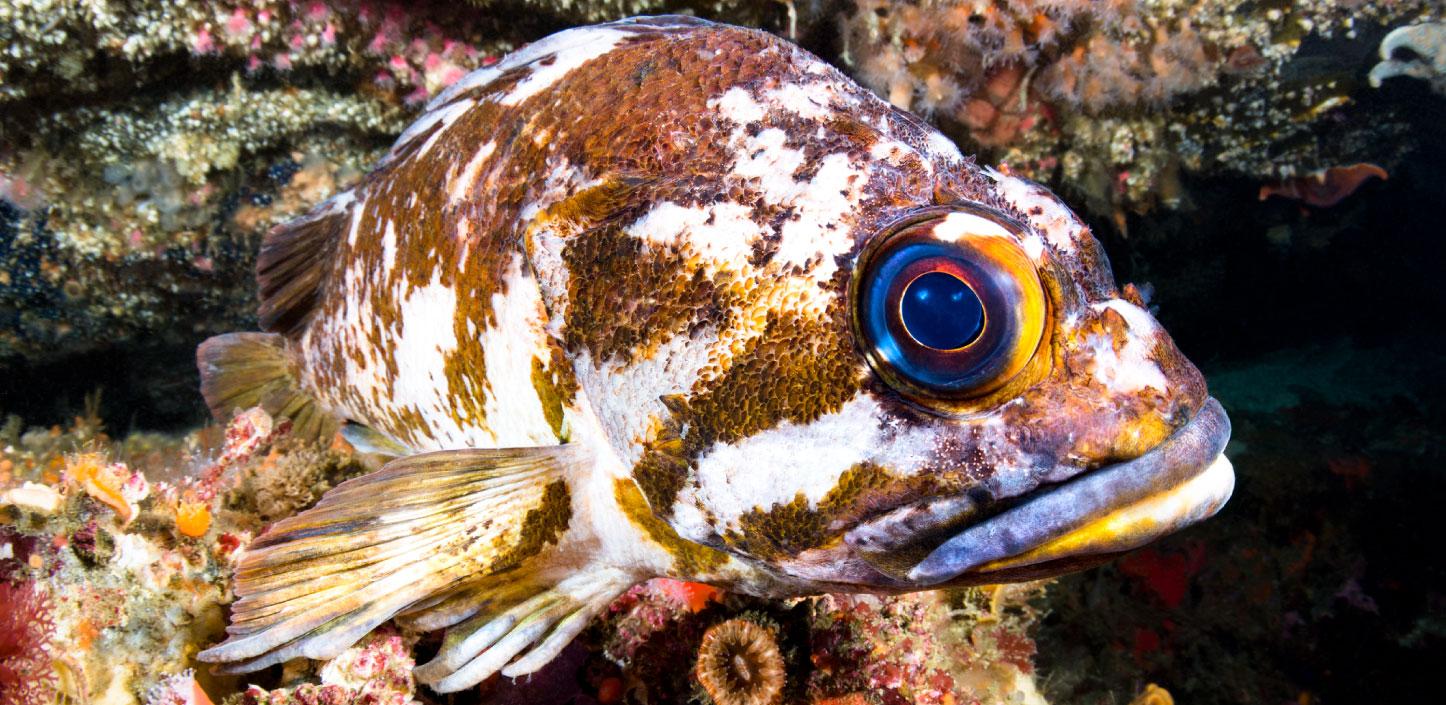 Fisheries Innovation Fund
The National Fish and Wildlife Foundation's Fisheries Innovation Fund supports effective participation of fishermen and fishing communities in the implementation of sustainable fisheries in the United States. The Fisheries Innovation Fund releases two requests for proposals (RFP) each year to work towards sustainable fisheries in the United States: a Fisheries Innovation Fund RFP and an Electronic Monitoring and Reporting Grant Program RFP.
Note: The Electronic Monitoring and Reporting Grant Program Request For Proposals (RFP) is shifting to an August 2023 release.
Notice to all looking for information on the Fisheries Innovation Fund – Electronic Monitoring and Reporting Grant Program annual Request for Proposals (RFP). The RFP will be released in August 2023, which will also shift NFWF's prospective time of award announcements to March 2024. This change should not impact the other aspects of the program.
If you have any questions or concerns about this change and how it may affect work you have on going or planned, please do not hesitate to contact Gray Redding at Gray.Redding@nfwf.org or +1 (202) 595-2438.
---
According to the National Oceanic and Atmospheric Administration (NOAA), commercial and recreational fisheries had combined sales impacts of over $208 billion in the United States in 2015. However, some U.S. fisheries are struggling, both biologically and economically. As of 2019, NOAA reported that 46 stocks are categorized as overfished and 22 are categorized as subject to overfishing.
Fisheries Innovation Fund RFP
NFWF launched the Fisheries Innovation Fund in 2010 to foster innovation in fisheries and seafood production in order to sustain livelihoods, working waterfronts and sustainable access to fisheries while rebuilding fish stocks. The fund supports the participation of fishermen and their communities in securing sustainable fisheries in the United States.
Fisheries Innovation Fund funding priorities include bycatch reduction, recreational fisheries and offshore aquaculture including activities to build community capacity and encourage sustainable use practices. Most projects have originated locally to address needs, challenges and opportunities at the community level. 
Electronic Monitoring and Reporting RFP
The Electronic Monitoring and Reporting Grant Program was launched in 2015. The program seeks to advance NOAA's sustainable fisheries goals to partner with fishermen, stakeholders, state agencies and Fishery Information Networks to systematically integrate technology into fisheries data collection and observations, and streamline data management and use for fisheries management. The program aims to improve the quality, quantity, and timeliness of fisheries-dependent data. Projects awarded under this opportunity catalyze the implementation of electronic technologies for catch and compliance monitoring, and improvements to fishery information systems. 
Since 2015 EMR has awarded more than $28.9 million for 95 projects in the Northeast, MidAtlantic, Caribbean, Gulf of Mexico, Pacific Coast, Alaska and Hawaii. These awards leveraged matching contributions of more than $41.8 million, generating a total conservation impact of $70.7 million.
Major funding for the Fisheries Innovation Fund is provided by NOAA, the Walton Family Foundation and the Kingfisher Foundation. Mitigation funds received through NFWF's Recovered Oil Fund for Wildlife have also contributed to the program, with grantee organizations and additional public and private funders providing matching funds.
Application Information
---
| | | |
| --- | --- | --- |
| 10/19/2023 | Electronic Monitoring and Reporting Grant Program 2023 Request for Proposals - CLOSED | View Now |
| 12/08/2019 | Past Webinars and Slideshows | View Now |
| 04/13/2021 | How to Manage Your New Grant Webinar Recording | View Now |
| 02/16/2022 | 10 Tips for Grantees | View Now |
| 04/13/2021 | Interim Programmatic Report Guidance | View Now |
| 04/13/2021 | Final Programmatic Report Guidance | View Now |
| 02/10/2023 | Request for Proposals: Contract to Provide Applicant Field Liaison Support for the Fisheries Innovation Fund: Electronic Monitoring and Reporting Grant Program - CLOSED | View Now |
| 05/12/2023 | Request for Proposals: Contract to Measure Fisherman Well-being and Dissemination of Innovative Fisheries Solutions in Alaska - CLOSED | View Now |
| | | |
| --- | --- | --- |
| 12/14/2022 | Electronic Monitoring and Reporting Fact Sheet | Download the PDF |
| 04/13/2021 | Fisheries Innovation Fund Fact Sheet | Download the PDF |
| 12/14/2022 | Electronic Monitoring and Reporting 2022 Grant Slate | Download the PDF |
| 11/23/2021 | Electronic Monitoring and Reporting 2021 Grant Slate | Download the PDF |
| 04/13/2021 | Electronic Monitoring and Reporting 2020 Grant Slate | Download the PDF |
| 04/13/2021 | Electronic Monitoring and Reporting 2019 Grant Slate | Download the PDF |
| 04/13/2021 | Fisheries Innovation Fund 2019 Project List | Download the PDF |
| 12/03/2019 | Electronic Monitoring and Reporting 2018 Grant Slate | Download the PDF |
| 12/03/2019 | Fisheries Innovation Fund 2018 Project List | Download the PDF |
| 12/03/2019 | Electronic Monitoring and Reporting 2017 Grant Slate | Download the PDF |
| 12/03/2019 | Fisheries Innovation Fund 2017 Project List | Download the PDF |
| 12/03/2019 | Electronic Monitoring and Reporting 2015-2016 Project List | Download the PDF |
| 12/03/2019 | Fisheries Innovation Fund 2010-2016 Project List | Download the PDF |
| 11/19/2021 | Fisheries Innovation Fund: Baseline Survey Estimates of Fishermen Well-Being and Diffusion of Innovations in the Gulf of Mexico Reef Fish Fishery and the Northeast Multispecies (Groundfish) Fishery (2021) | Download the PDF |
Manager, Fisheries Conservation
Regional Program Coordinator