Image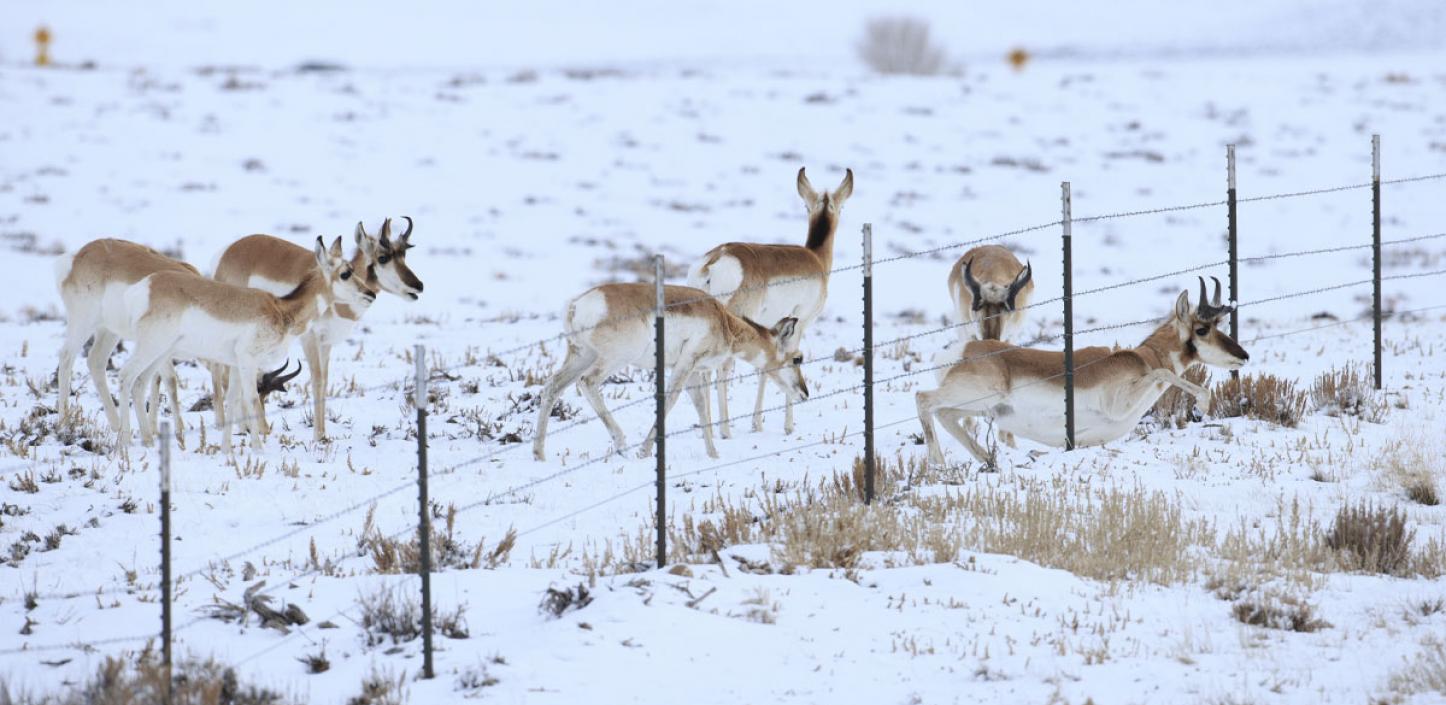 Protecting big-game migration corridors
Every year, millions of elk, mule deer and pronghorn undertake some of the world's most spectacular wildlife migrations, moving en masse between winter and summer ranges throughout the American West.
These majestic animals remain a powerful symbol of America's natural resources and a key component of life in the West; their presence on the landscape remains tightly woven into local cultures, communities and economies.
To survive, they must be free to move, often hundreds of miles — no small challenge for animals ranging in size from a 100-pound pronghorn to a 700-pound elk. Long ago, these animals roamed freely across vast, undeveloped grasslands, sagebrush steppes and mountains. Today, they must run a gauntlet of heavily traveled roads, fencing, agricultural lands, and residential and commercial developments.
In 2019, NFWF joined with the U.S. Fish and Wildlife Service, U.S. Bureau of Land Management and ConocoPhillips to launch a new program designed to help these big-game species safely complete their migrations and find healthy habitats at their journey's end.
The program quickly awarded $2.1 million in grants, leveraging $8.6 million in match from grantees to generate a total conservation impact of $10.7 million.
Some projects supported through this public-private partnership will restore or enhance priority winter ranges, stopover areas and migration corridors. Others will work with private landowners and state highway departments to improve fencing, and to protect bottlenecks and other key migration areas threatened by habitat fragmentation and development.
One grant awarded nearly $318,000 to the Colorado Department of Transportation to help reduce collisions between vehicles and wildlife on U.S. Highway 160 in the San Juan Basin. Workers there will install new fencing, including important sections on the Southern Ute Reservation, to direct elk and mule deer toward two newly constructed overpass and underpass structures, a project that represents a total investment of $3.5 million.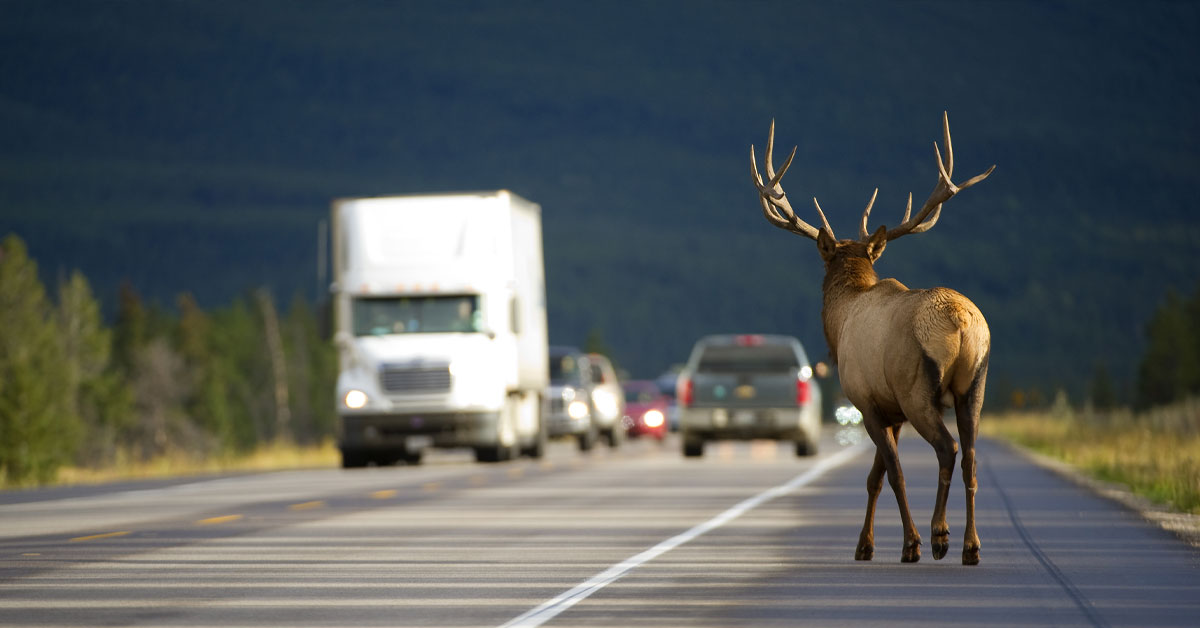 State officials expect the combination of wildlife overpasses, underpasses, and fencing will reduce collisions between vehicles and wildlife at this location by 85 to 90 percent. Stemming the loss of animals at this stretch of highway will boost Colorado's mule deer population, which decreased from 600,000 in 2006 to 390,000 in 2013.
"This particular area represents a very real danger, to motorists as well as elk and mule deer," said Tony Cady of the Colorado Department of Transportation. "The San Juan Basin is home to approximately 27,000 deer and 19,000 elk, making it the second-largest deer herd and third-largest elk herd in Colorado. 
"This migration corridor is critical for deer and elk to continue to access seasonal summer and winter ranges on the Southern Ute Reservation, as well as federal, state and private lands. The project will provide a safe means for these animals to access seasonal habitats, while reducing the severe number of conflicts with vehicles at this location."
Other projects will enhance crucial winter ranges and work with local nonprofits, landowners, and state and federal agencies to reduce fragmentation, restore connectivity, and enhance habitat quality for big game species on public and private lands elsewhere in Colorado, as well as in Montana, Nevada and Wyoming.
"This partnership was founded with a very specific goal: to protect migration routes and enhance habitats for pronghorn, mule deer and elk," said Noreen Walsh, regional director for the U.S. Fish and Wildlife Service. "The work on the ground will generate much-needed benefits for a wide range of other species, everything from grassland birds to moose, black bears, lynx and mountain lions." 
This story originally appeared in NFWF's 2019 Annual Report.