U.S. Fish and Wildlife Service
The U.S. Fish and Wildlife Service works with NFWF to support conservation projects that benefit wildlife and habitat in all 50 states, the U.S. Territories and around the globe.
Image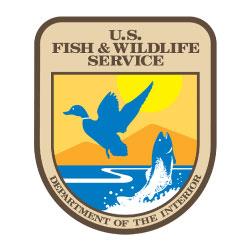 The U.S. Fish and Wildlife Service (FWS) has partnered with NFWF since the Foundation's establishment in 1984 to support our nation's fish and wildlife resources. FWS funding serves as the seed money to build new partnerships and attract private sector resources. The partnership supports landscapes throughout the country including the Great Lakes, Klamath Basin, Alaska's Yukon-Kuskokwim Delta, Central Appalachia and the Gulf of Mexico. The partnership also supports the migration of numerous species including mule deer, Atlantic shorebirds, monarch butterflies, sea turtles and Pacific seabirds. In 2017, NFWF worked with FWS to award the first slate of grants through the Bats for the Future Fund in order to combat white-nose syndrome and recover declining bat populations.