Pūlama Lāna'i supports the Kuahiwi a Kai: Lānaʻi Watershed Conservation Program, which focuses on watershed-scale strategies to protect and enhance Lānaʻi's coral reefs, native plants and animals, endangered Hawaiian petrel habitat, and sensitive coastal cultural sites, while fostering co-management with, and engagement of, Lānaʻi's community stakeholders.
Image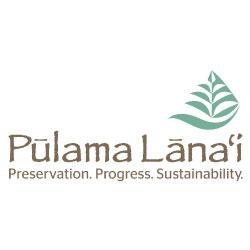 Lāna'i presents an unparalleled opportunity to demonstrate the benefits of sustainable land management and community stewardship in Hawai'i by both protecting native ecosystems, and providing improved ecosystem services such as clean water, resource gathering, and recreation to the people who call Lāna'i home.
With few land managers on the island, Lāna'i has one of the few true examples of a unified approach to land management similar to the ahupuaʻa system of Hawaiian tradition. In restoring the bio-cultural landscape of Lāna'i we honor our kupuna and leave a legacy allowing future generations to thrive.