Image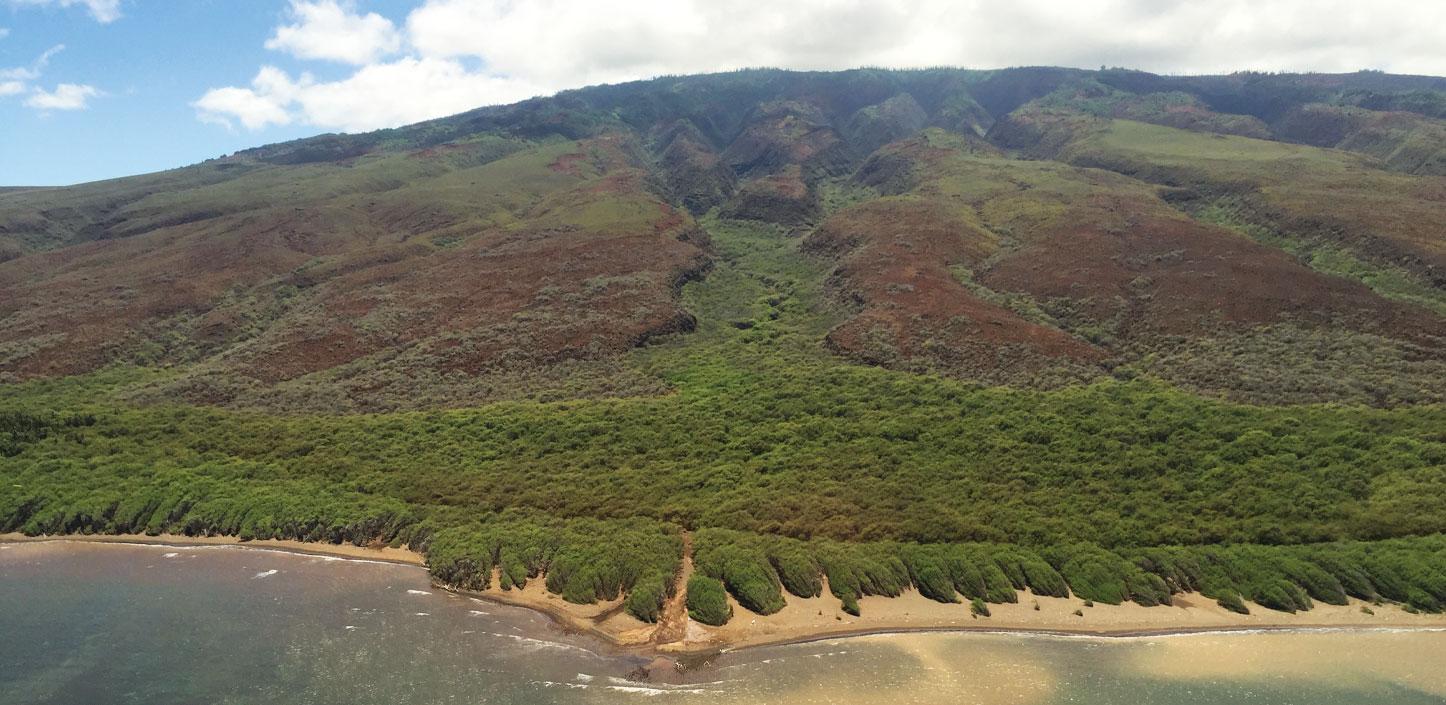 Kuahiwi a Kai: Lānaʻi Watershed Conservation Program
The Kuahiwi a Kai: Lānaʻi Watershed Conservation Program (Kuahiwi a Kai Program) was launched in 2019 to strategically preserve and enhance Lāna'i's unique natural and cultural resources from mauka to makai (from the top of the mountain down to the ocean), while encouraging community engagement and shared stewardship.
The Kuahiwi a Kai Program presents an unparalleled opportunity to demonstrate the benefits of a landscape-level watershed approach to sustainable land management and community stewardship in Hawai'i. Explore an interactive map of the project goals and work completed to date.
Over the past 150 years, overgrazing and mismanagement of introduced ungulates has led to unnatural erosion patterns on the island of Lānaʻi. Excessive erosion within the Kuahiwi a Kai Program boundaries continues to destroy terrestrial habitats essential to native flora and fauna, bury historic cultural sites near the coast, and smother the island's coral reefs and white sand beaches with sediment. Overgrazing has also led to an invasion of non-native plants that further degrade native habitats and alter watershed hydrology. 
To address these issues, the Kuahiwi a Kai Program takes a comprehensive, landscape scale, approach to land management to achieve the following goals:
Reduce sediment run-off to nearshore reefs
Restore native vegetation to improve watershed health
Protect and enhance populations of endangered and endemic species
Improve habitat and predator management for Hawaiian petrel ('ua'u)
Improve the quality of the landscape for the local community and visitors through preservation of nearshore resources, beaches, and cultural sites
Increase community conservation ethic and involvement in landscape protection efforts
Director, Western Regional Office
Manager, Alaska and Hawaii Programs