ArcelorMittal supports conservation programs across the Great Lakes basin to improve critical wildlife habitat and water quality, and enhance the health and accessibility of the region's waterways.
Image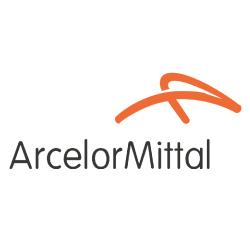 ArcelorMittal and NFWF began working together to restore the health of the Great Lakes basin in 2007. ArcelorMittal's leadership has been instrumental in the creation and ongoing performance of three NFWF programs – Sustain Our Great Lakes, the Chi-Cal Rivers Fund and the Southeast Michigan Resilience Fund. These programs have collectively improved more than 45,000 acres of critical habitat and reconnected more than 2,100 miles of stream to allow fish passage. Since 2013, these programs have also installed natural infrastructure that adds capacity to slow and filter more than 236 million gallons of stormwater in flood-prone areas.
This conservation partnership supports NFWF's efforts in the Great Lakes basin to restore healthy fish and bird populations, enhance the many ecological, social and economic values that depend on clean water, and improve the condition and accessibility of the region's waterways and natural areas.