Image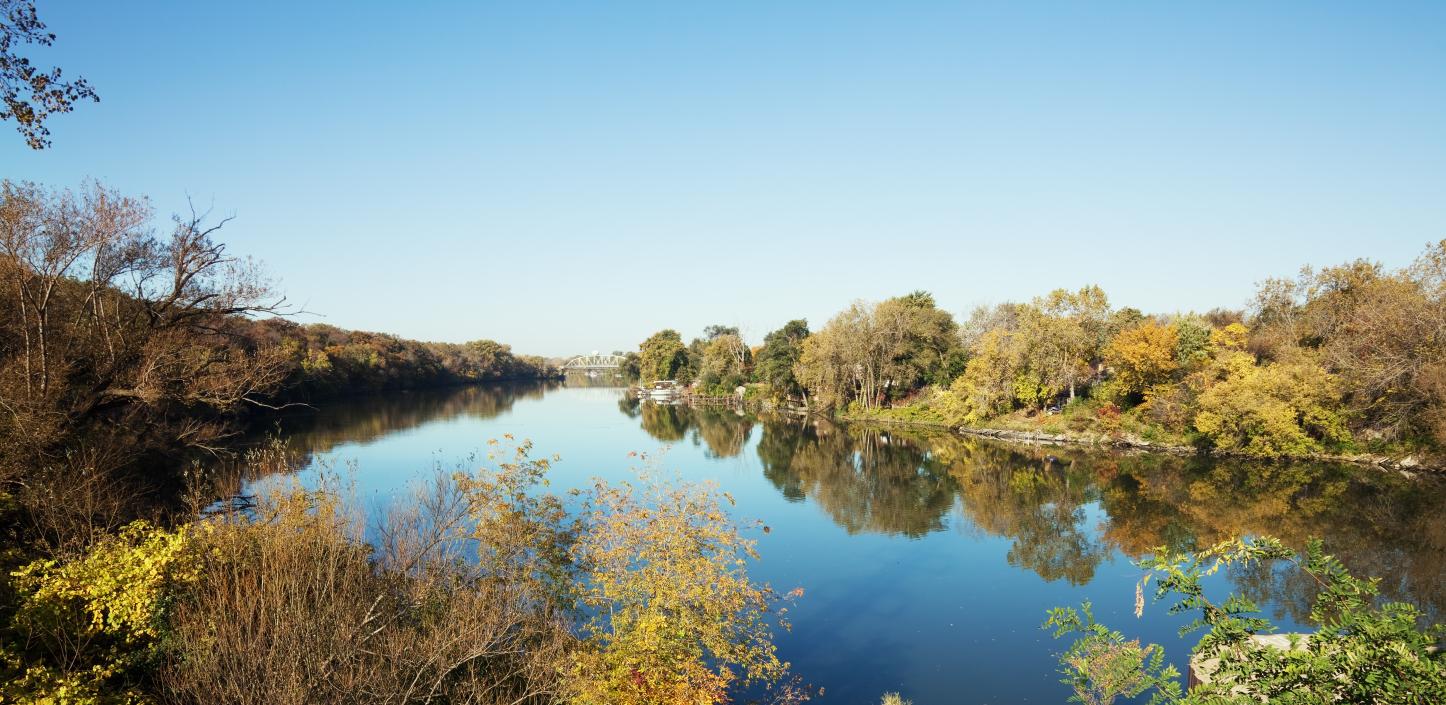 The Chi-Cal Rivers Fund is a public-private partnership working to restore the health, vitality and accessibility of the waterways in the Chicago and Calumet region by supporting green stormwater infrastructure, habitat enhancement, and public-use improvements.
The Chicago and Calumet watersheds comprise a highly engineered system of waterways that provide many benefits to the people and wildlife of the region. They move treated wastewater away from urban centers, help to manage flood waters, provide economically important conduits for commercial shipping, tourism and recreational boating, and offer vital habitats for many resident and migratory wildlife species. Despite these services, the waterways have been degraded by many stressors. Dangerous flooding, impaired water quality, habitat degradation, and limited safe public access have significantly reduced the ecological, economic and community values of the system.
To help restore these values for the people and wildlife of the region, a team of private and public organizations has established the Chi–Cal Rivers Fund (Fund). The geographic focus of the Fund includes projects that occur close to or otherwise demonstrate direct benefits to the major waterways of the system and their tributaries (depicted in the map below):
With an emphasis on these waterways, the Fund will achieve its impact primarily by supporting projects through a competitive grants program focused on three goals:
Increase stormwater storage capacity through green infrastructure
Enhance fish and wildlife habitat
Improve public-use opportunities
By slowing, storing and filtering runoff, these actions will help reduce combined sewer overflows and discharge of contaminants and sediment to local waterways. This work will reduce property damage and health risks associated with flooding and reduce municipal costs of managing and treating stormwater. In addition, it will improve habitat for many fish, birds and other wildlife and promote safe and economically important public uses associated with the river systems of the region.
Since 2013, the Fund has awarded 60 grants totaling $12.8 million. Together these projects are:
Adding more than 10.4 million gallons of stormwater storage capacity
Enhancing 4,700 acres of riparian, wetland and upland habitat
Adding or improving 150 acres of public green space
Senior Manager, Great Lakes Programs
Program Director, Great Lakes
Coordinator, Regional Programs