Image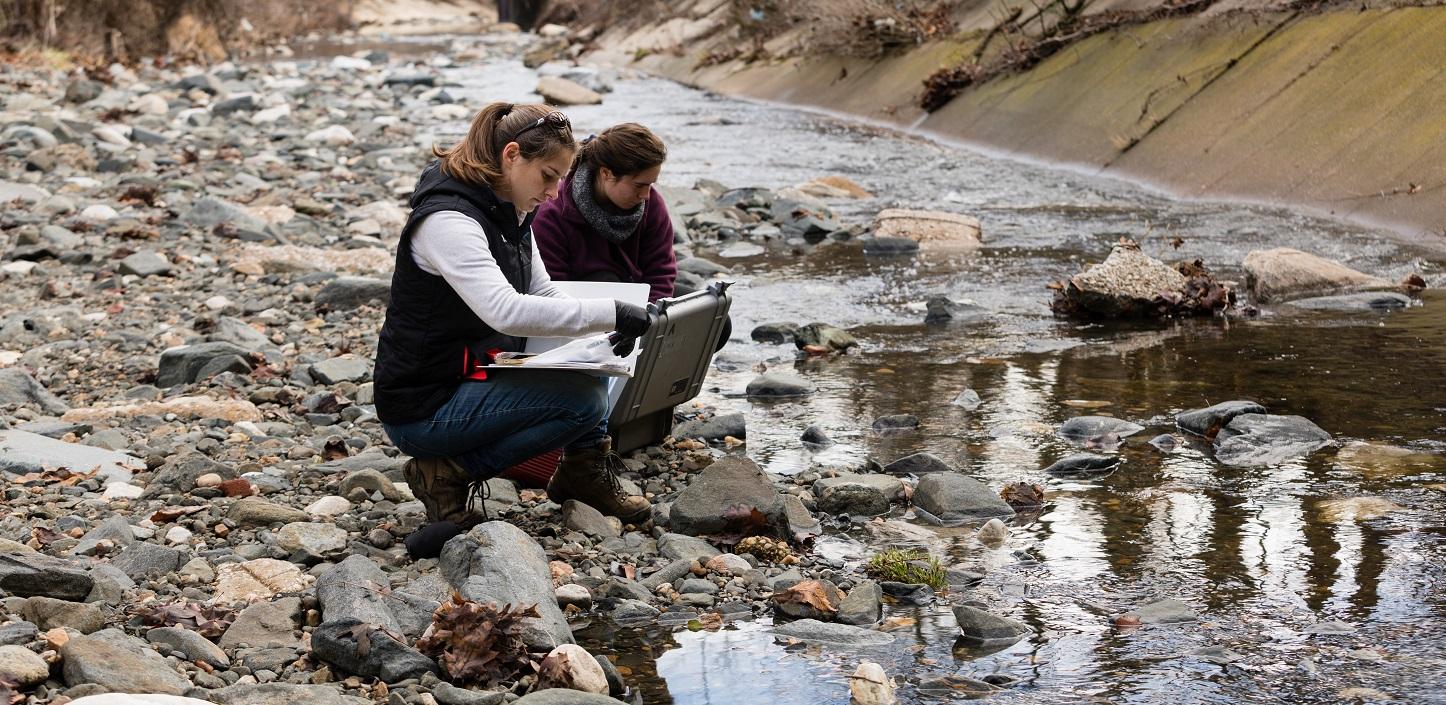 Chesapeake Small Watershed Grants
The Small Watershed Grants (SWG) Program, delivered in partnership with EPA and the Chesapeake Bay Program partnership promotes voluntary, community-based efforts to protect and restore the diverse and vital habitats of the Chesapeake Bay and its tributary rivers and streams.
Consistent with the Chesapeake Bay Program partnership's 2014 Chesapeake Bay Watershed Agreement, the Small Watershed Grants Program supports efforts to achieve water quality improvement, restoration, and protection of key Chesapeake Bay species and their habitats, and the fostering of an engaged and diverse citizen and stakeholder presence that will build upon and sustain measurable natural resource improvements. 
The Small Watershed Grants Program priorities are:
Managing Agricultural and Urban Runoff
Improving Water Quality and Stream Health Through Riparian Restoration and Conservation
Enhancing and Protecting Freshwater Habitat for Eastern Brook Trout
Enhancing and Protesting Tidal and Estuarine Habitat
Enhancing Nature-Based Resilience for Human Communities
Building Capacity for Landscape-Scale Watershed and Habitat Planning, Design, and Implementation
The Small Watershed Grants Program funds many practices, with the following natural and nature-based watershed and habitat restoration practices as a major focus due to Bipartisan Infrastructure Law Funding:
Riparian forest buffers, including associated livestock exclusion fencing, crossings, and watering systems
Tidal and non-tidal wetland creation, rehabilitation, or enhancement
Floodplain restoration that reconnects incised streams to their floodplains and floodplain wetlands
Shoreline management
Urban tree planting and maintenance of existing and enhancement of existing urban tree canopy
The Small Watershed Grants Program has two distinct tracks:
Implementation: Grants of $75,000-$500,000 for projects that result in direct on the ground actions to protect and restore water quality, species, and habitats in the Bay watershed.
Planning and Technical Assistance Grants: Up to $75,000 for projects that enhance local capacity to implement future on the ground actions consistent with the priorities above, community-based assessment planning, design, and other technical assistance-oriented activities. 
 
Program Director, Chesapeake Bay
Program Manager, Chesapeake Bay
Regional Program Coordinator