Image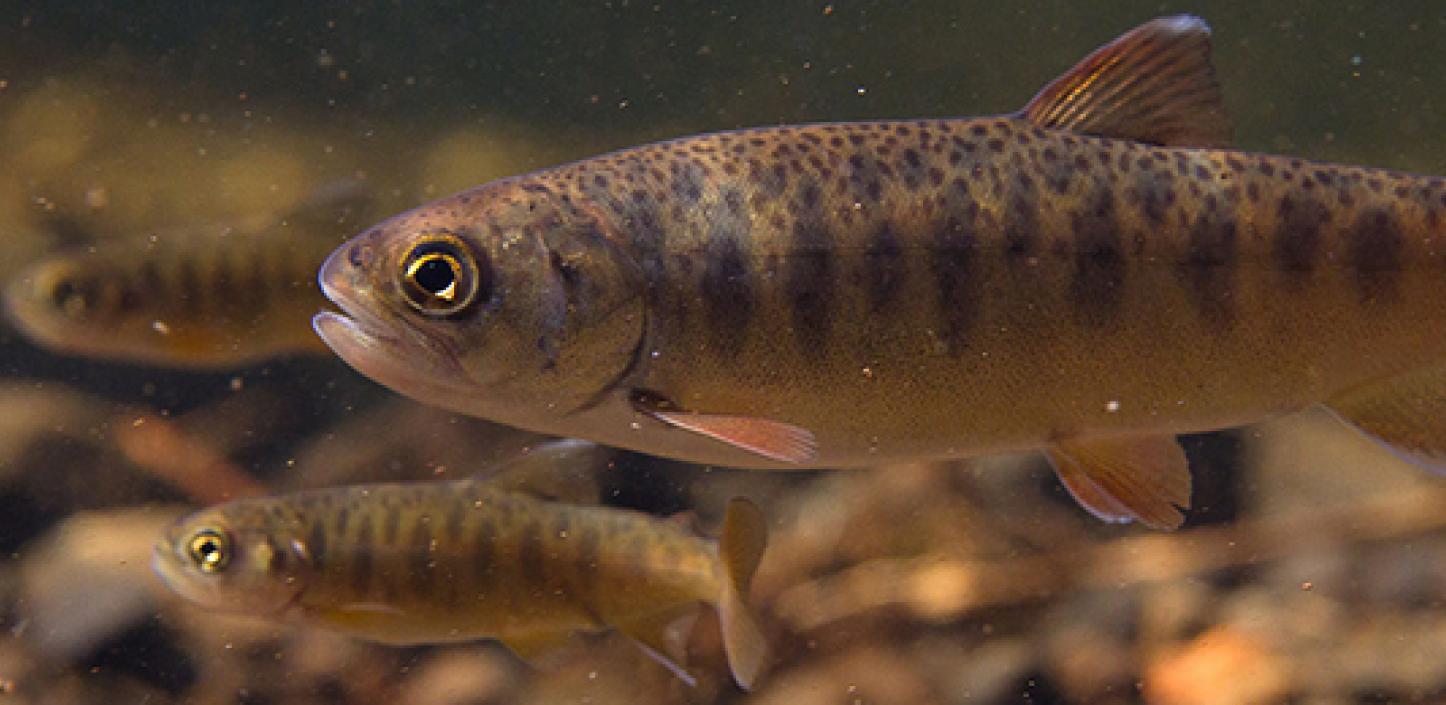 NFWF's Russian River Coho Conservation Program seeks to restore coho in the Russian River by changing traditional water management practices on a watershed scale, including modifications in how and when water is acquired and dispersed for human use.
Central California coast coho salmon, also known as silver salmon, are on the brink of extinction.
Although their range once spread along 250 miles of California's coast, only a few watersheds support more than remnant populations. Russian River Coho were once sufficiently abundant to sustain a commercial harvest of more than 13,000 fish annually and were the anchor for central California coast coho. Despite these dire conditions, there is a consensus among experts that comprehensive and multi-faceted action can return a viable population to the Russian River. The river is particularly important because it is the largest watershed in the fish's range and contains 17 percent of the historical habitat.
Physical projects – namely, changes in the timing and manner of diversion – may allow people to meet water needs in ways that improve stream conditions for coho salmon. Because of the potential need for many projects and the magnitude of impacts necessary to improve conditions at a watershed scale, this program will require a level of planning, coordination, and management unprecedented in California.
Combining the expertise of stakeholders, legal experts and watershed planners, this project will provide the lifeline for coho salmon in the Russian River to survive through the dry summers during the first year of life.
Key conservation strategies for this program include:
Developing and implementing a water management plan that directly addresses the threat posed by water diversions;
Restoring, conserving and augmenting riparian and instream habitat; and
Augmenting, monitoring, and evaluating populations.
In the Russian River, NFWF has targeted funding to establish five monitoring programs and develop three water governance plans. Some of NFWF's key grants in the region will result in the annual stocking of 81,000 coho in 20 different tributaries. The efforts of such NFWF programs have helped bolster the Russian River coho population.
Manager, California Water Programs
Coordinator, Water Investments