Image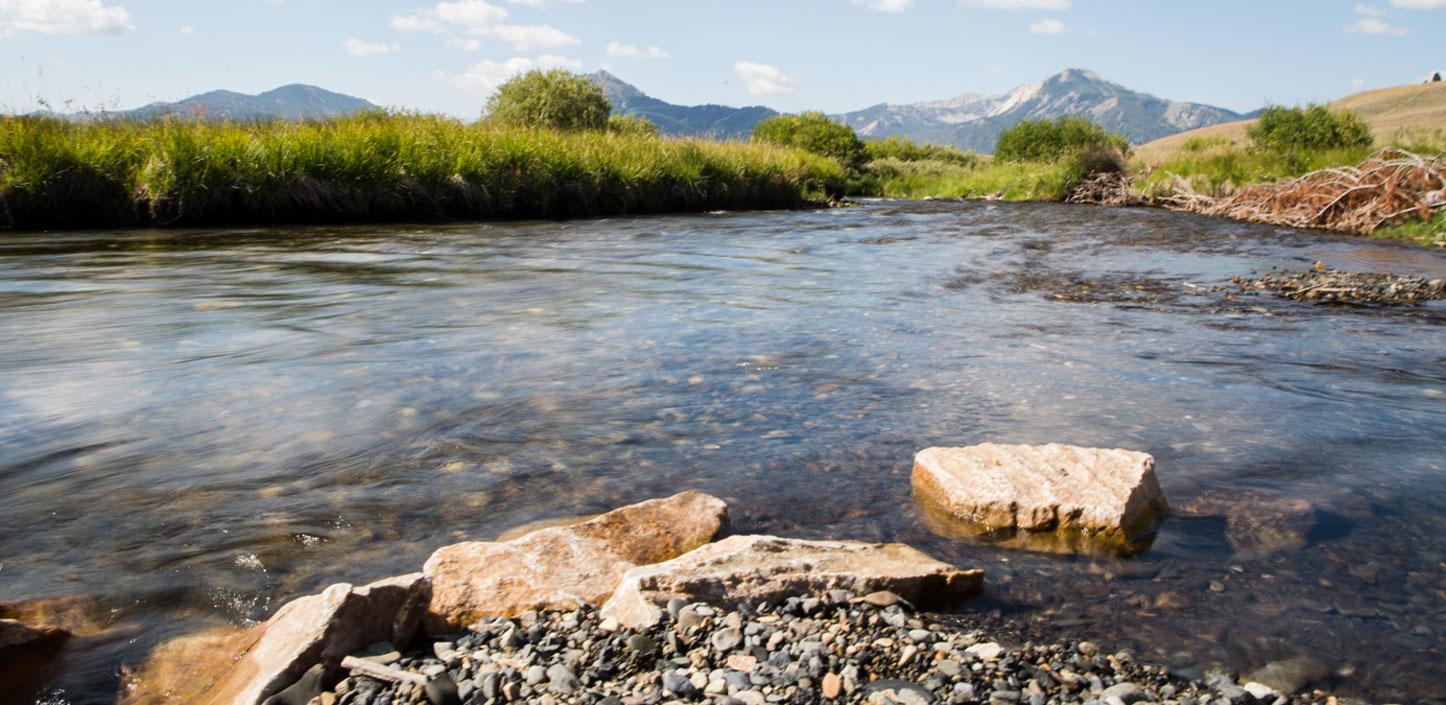 Columbia Basin Water Transactions Program
The Columbia Basin Water Transactions Program (CBWTP) was developed in 2002 to address chronically diminished stream flows in tributaries of the Columbia River.
The native fish species of the Columbia River Basin rely on the healthy flow of rivers and streams for their survival, resilience and persistence. But stretches of many streams and rivers in the Basin run low -- and sometimes dry -- in summer and early fall because of legal water withdrawals. Inadequate stream flows, often the result of competing out-of-stream water uses like crop irrigation, are a key factor limiting the productivity of Pacific salmon, steelhead trout, and a host of resident fish species.
To enhance stream flow, the Columbia Basin Water Transactions Program (CBWTP) works through locally based entities to acquire water rights voluntarily from willing landowners. Using temporary and permanent water rights acquisitions and other incentive-based approaches, the CBWTP supports grantees in Oregon, Washington, Idaho, and Montana to assist landowners who wish to voluntarily restore flows to key fish habitat. Voluntary, market-based water transactions provide an effective and fair way to balance out-of-stream water uses with the need to maintain stream flow for imperiled fish.
From 2002 to 2020, the CBWTP has completed over 640 water right transactions, which have restored over 2.1 million acre-feet of water to key tributary streams in the Columbia Basin. Funding for this program is provided by Bonneville Power Administration in cooperation with the Northwest Power and Conservation Council and with support from Altria.
Program Director, Western Water
Manager, Pacific Northwest Watersheds
Coordinator, Western Water