Image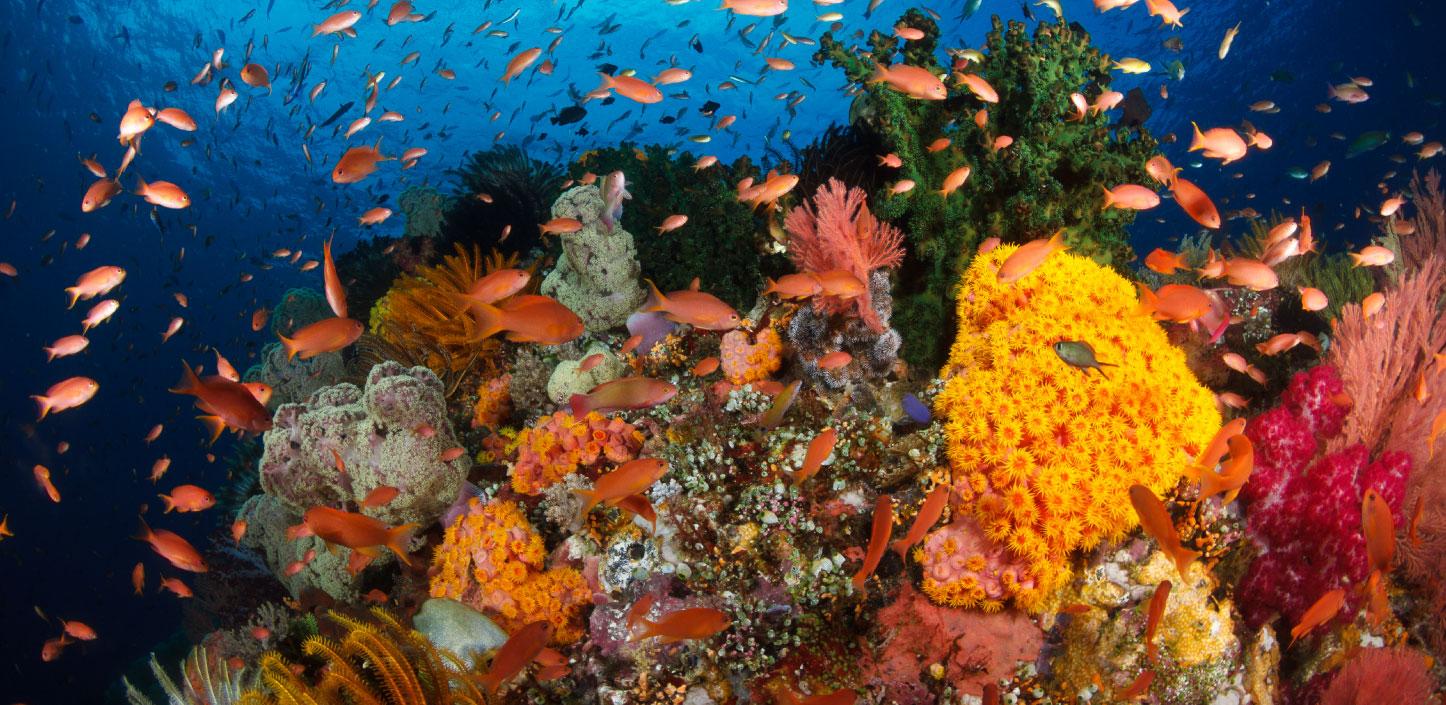 Since 2000, NFWF has responded to the alarming decline in both the quantity and productivity of the world's coral reef ecosystems through multiple coral conservation initiatives that aim to improve management, increase public awareness, and reduce threats to coral reefs both domestically and internationally. NFWF works with local, state, federal and regional partners  to achieve its goals in coral conservation and bolsters multi-agency initiatives like the U.S. Coral Reef Task Force Watershed Partnership Initiative. The program works to support reef resiliency by reducing negative impacts from unsustainable fishing and land-based pollution.
Coral reefs are one of the world's most valuable ecosystems in terms of ecological, economic and cultural capital. However, recent reports indicate that 58 to 70 percent of coral reefs globally are directly threatened by human-associated activities and increasing global bleaching events. Overfishing, intensive boating and recreational impacts, and land-based sources of pollution in the form of sediments and excess nutrients threaten coral ecosystems and reduce their resilience to environmental stressors.
Key conservation strategies for coral reefs include:
Prioritizing critical reefs for conservation in light of increasing environmental stressors
Reducing primary threats such as land-based sources of pollution from agricultural runoff, sewage outfall, and erosion from bare soils, and reducing unsustainable harvesting of functional reef species
Increasing effective management of coral reefs through applied research, management training and tools, and community engagement
In 2020, NFWF celebrated its 20th anniversary supporting coral conservation. Since 2000, the program has awarded nearly $22 million. Grants have assisted broad-scale coral reef management by establishing new techniques for assessing and monitoring reef health and new fishery management models. Site-specific initiatives have developed and implemented watershed management plans, reduced sediment erosion through stream bank stabilization, provided incentives or best management practices on agricultural lands, and supported capacity-building of management and conservation organizations to sustain outcomes.
NFWF manages the Coral Reef Conservation Fund in partnership with NOAA's Coral Reef Conservation Program and Aramco, with additional support from USDA's Natural Resource Conservation Service and the U.S. Fish and Wildlife Service.
Application Information
---
| | | |
| --- | --- | --- |
| 04/29/2022 | Coral Reef Conservation Fund 2022 Request for Proposals - CLOSED | View Now |
| 04/13/2021 | How to Manage Your New Grant Webinar Recording | View Now |
| 02/16/2022 | 10 Tips for Grantees | View Now |
| 04/13/2021 | Interim Programmatic Report Guidance | View Now |
| 04/13/2021 | Final Programmatic Report Guidance | View Now |
Program Director, Marine Conservation
Coordinator, Marine Programs