Image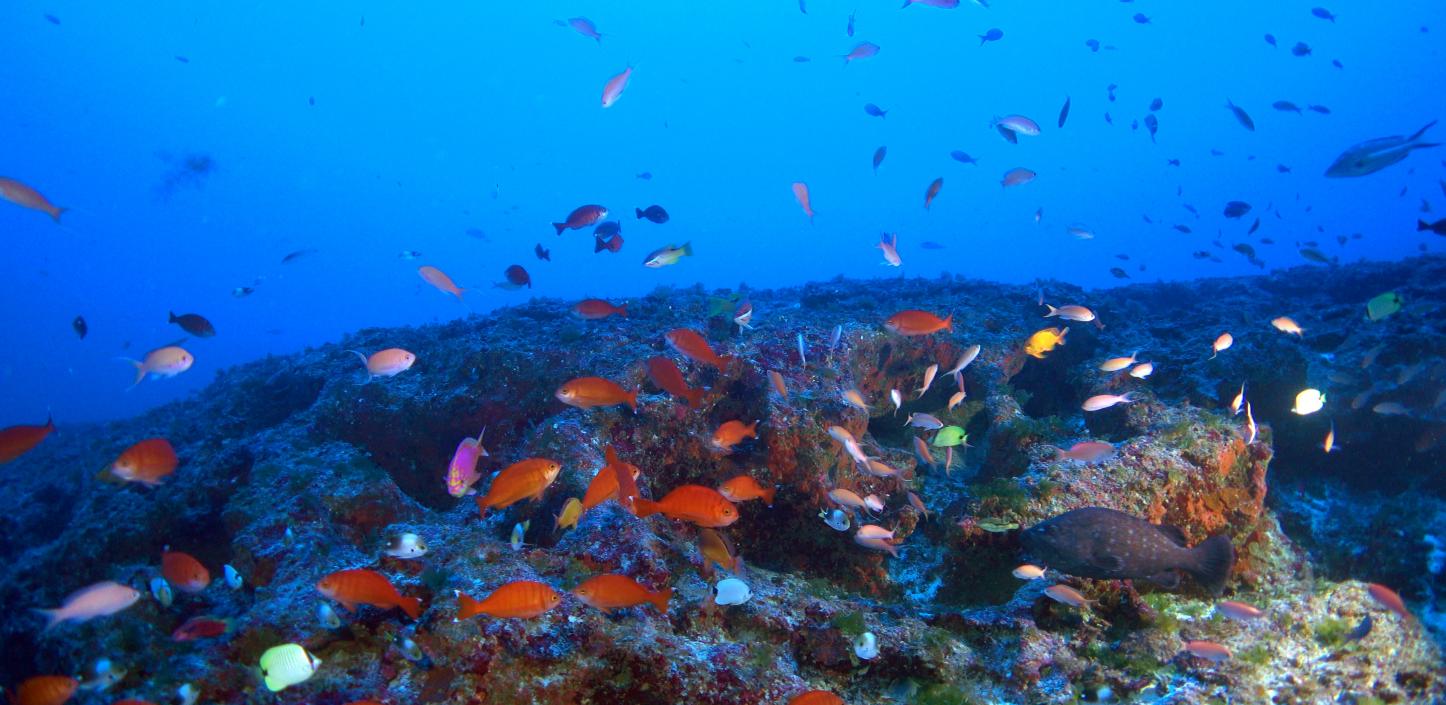 Papahānaumokuākea Research and Conservation Fund
The Papahānaumokuākea Research and Conservation Fund provides coordinated and collaborative research and conservation in support of effectively managing the species and habitats in the Papahānaumokuākea Marine National Monument.
The Papahānaumokuākea Research and Conservation Fund (Fund) exists under NFWF's Hawai'i Conservation Program. Major funding for the Papahānaumokuākea Research and Conservation Fund is provided by the National Oceanic and Atmospheric Administration.
Stretching more than 1,200 nautical miles across the Pacific Ocean, the Papahānaumokuākea MNM is a remote archipelago of islands, reefs and atolls in the northwestern sector of the Hawaiian Island chain. Many of the thousands of species of fish and wildlife that inhabit this area are found nowhere else on earth, including threatened and endangered species such as the Hawaiian monk seal, green sea turtle and Laysan albatross. There is also a significant part of the Monument that has yet to be discovered – particularly in deeper waters.   
Overarching priorities for the Fund include filling research gaps and supporting management actions directly through grants to increase the effectiveness, capacity, collaboration and community awareness of work in the Papahānaumokuākea MNM. To assist in these goals, investments will be consolidated under the following four key themes that have been identified by the Hawaii-based Advisory Committee for greater impact and to facilitate collaboration and communication. 
Mitigating Impacts from Environmental Stressors
Reduce the Impact of Marine Debris
Characterization of Unexplored Habitats
Community Engagement
Support will address critical needs to effectively managing the conservation of these unique Hawaiian species and resources. It will then bring transferable lessons learned from these less impacted environments to other decision-makers working in the main Hawaiian chain and U.S. Trust resources. 
Application Information
---
| | | |
| --- | --- | --- |
| 03/04/2022 | Papahānaumokuākea Research and Conservation Program 2022 Request for Proposals - CLOSED | View Now |
| 04/13/2021 | How to Manage Your New Grant Webinar Recording | View Now |
| 02/16/2022 | 10 Tips for Grantees | View Now |
| 04/13/2021 | Interim Programmatic Report Guidance | View Now |
| 04/13/2021 | Final Programmatic Report Guidance | View Now |
Program Director, Marine Conservation
Regional Program Coordinator