Image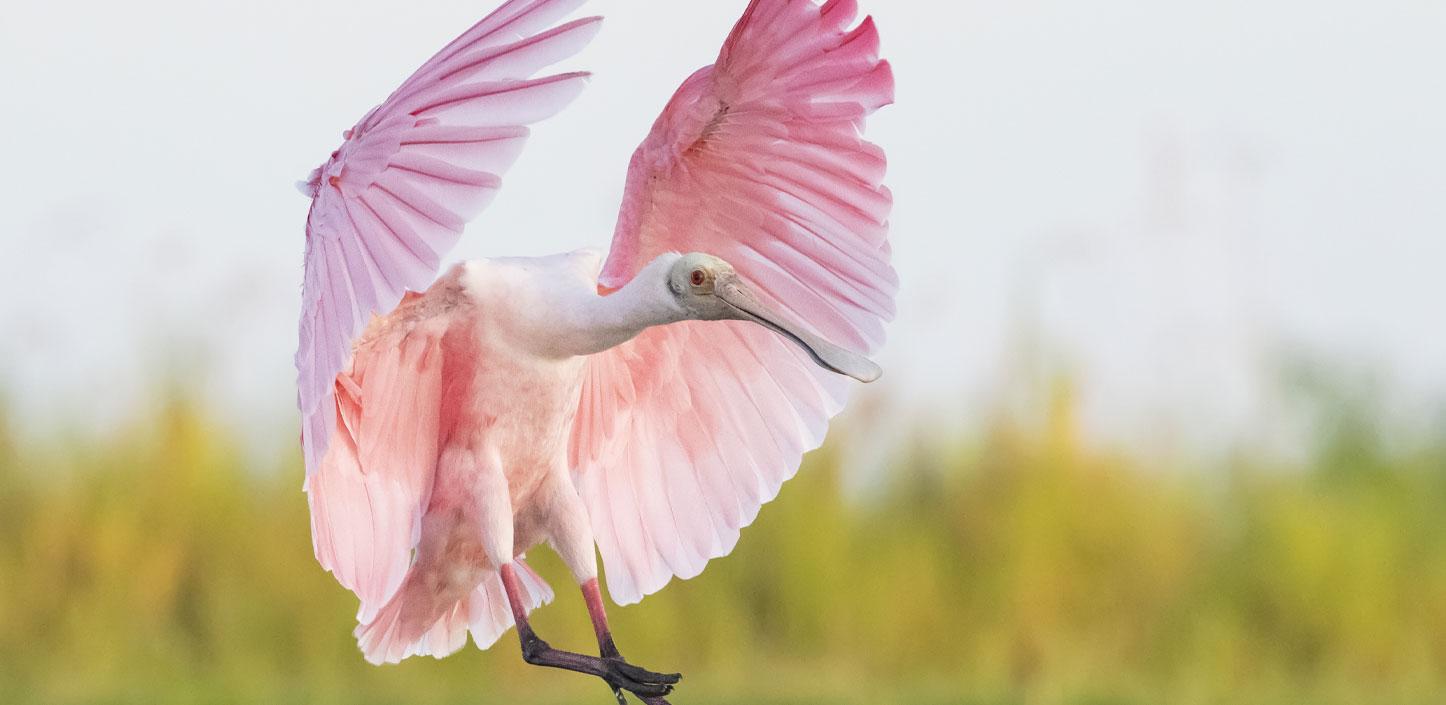 10 years after the Gulf oil spill
---
2020 Conservation Highlights
On April 20, 2010, the Deepwater Horizon oil rig exploded in the Gulf of Mexico, claiming 11 lives and unleashing the largest oil spill in the history of the United States. For close to three months, oil gushed from a failed well on the seabed, wreaking ecological destruction and economic havoc across the Gulf of Mexico and Gulf Coast states. 
In the 10 years since the tragedy, NFWF has played a key role in the restoration of natural resources harmed by the spill. Working closely with state and federal partners, the Foundation has invested nearly $1.5 billion into once-in-a-lifetime conservation projects that have restored entire barrier islands, supported populations of sea turtles and marine mammals, promoted sustainable fisheries, and reversed declines in Gulf Coast bird populations. 
The vast coastal habitats restored and protected by our grantees will sustain these conservation outcomes and enhance the quality of life for local communities throughout Alabama, Florida, Louisiana, Mississippi and Texas for generations to come.

Watch: Since the 2010 Deepwater Horizon oil spill, NFWF has played a key role in helping recover the natural resources that where harmed. 
​​​​
We have made these substantial investments through our Gulf Environmental Benefit Fund (GEBF), which was created in 2013 with funds resulting from plea agreements between the U.S. Department of Justice and BP and Transocean. Provisions within the agreements directed a total of $2.54 billion to NFWF over a five-year period to be used to support projects in each of the five Gulf States that remedy harm and prevent future harm to species and habitats that were impacted by the spill.
In fiscal year 2020, NFWF awarded $129.6 million from the GEBF to ensure that wildlife and human communities along the Gulf Coast continue to recover from the Deepwater Horizon tragedy. Major investments focused on restoring Louisiana's barrier islands and other critical coastal habitats, improving fisheries conservation and management through better science, improving the health of Apalachicola Bay in Florida, and completing the obligation of $203.5 million to projects in Texas.
 
Restoring Louisiana's barrier islands and other critical coastal habitats
Vulnerable shoreline habitats along the Gulf of Mexico bore the brunt of oiling from the Deepwater Horizon tragedy. Ten years later, investments made through the GEBF are restoring 60 miles of beach and dune habitat and thousands of acres of enhanced coastal marsh habitat. Across the Gulf, major projects have focused on increasing the resilience of barrier islands and dune systems, and on improving nearly 3,000 acres of vital coastal habitat. 
In Louisiana, significant GEBF investments have aided in completing the restoration of a historic chain of islands that stretch west from the Mississippi River to the Atchafalaya Delta. Since 2010, Louisiana and partners such as NFWF have allocated nearly $700 million to restore these barrier islands.  
Barrier islands not only serve as a first line of defense against hurricanes, but they also protect the vast coastal marshes that support the game fish, waterfowl, crabs, oysters and shrimp that contribute to the state's reputation as a "Sportman's Paradise." 
The latest of these critical barrier island projects commenced construction in 2020, with support from NFWF. The Terrebonne Basin Barrier Island and Beach Nourishment Construction project is restoring more than 7 miles along three critical barrier islands within the Terrebonne Basin barrier shoreline system: West Belle Headland, Timbalier Island, and Trinity Island. An investment of more than $160 million from the GEBF is being used to pump more than 9 million cubic yards of sand from offshore to establish more sustainable beach, dune, and marsh habitats in a highly eroded area of the Louisiana coast.
 
Improving fisheries conservation and management through better science 
Scientists estimate that trillions of larval fishes died from exposure to oil and dispersants from the Deepwater Horizon oil spill, leading to an unprecedented blow to fish populations in the Gulf of Mexico. 
Following NFWF's establishment of the GEBF, several Gulf Coast states were particularly interested in utilizing these resources to restore fish populations impacted by the spill. Because fishing pressure is one of the most powerful drivers of fish populations, improving the responsiveness and accuracy of management tools could have a meaningful impact on fishes in the Gulf of Mexico. Starting in 2013 and culminating with a final award in 2020, the GEBF provided a total of $45.5 million to the states of Florida, Alabama and Mississippi to enhance fishery-independent and fishery-dependent monitoring.
Data, methodologies and tools developed as a part of these efforts have promoted sustainable fisheries by informing stock assessments and providing a data-driven framework for rapid decision making between stock assessments.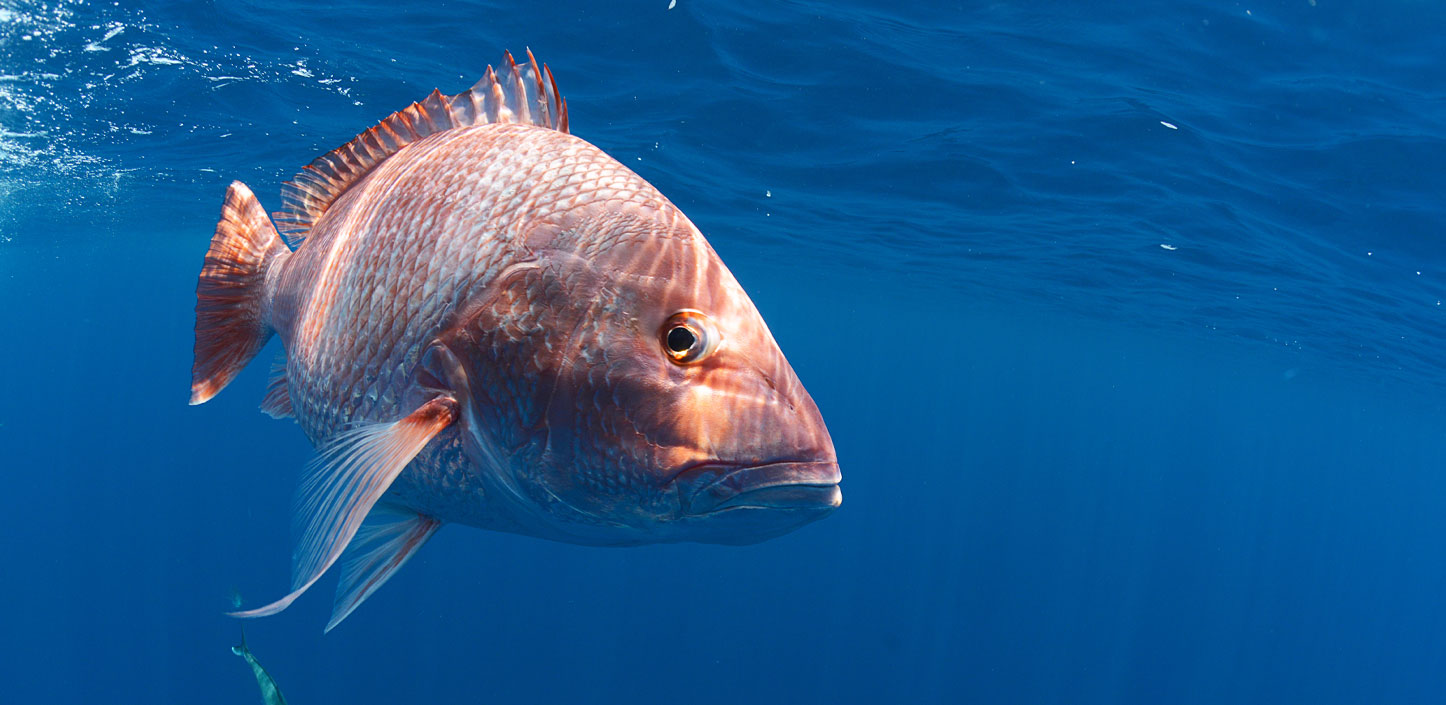 Data collected as a part of these projects have already made substantial contributions to four completed federal stock assessments: gray snapper, red snapper, red grouper and vermilion snapper. Similar use of the data is expected to continue in stock assessments for years to come. At the state level, data and capacity provided by these efforts allowed the state of Alabama to perform their first southern flounder stock assessment, which resulted in important changes to catch limits, ensuring the long-term sustainability of the species. 
Beyond stock assessment, tools developed and implemented as a part of these projects — including Florida's Gulf Reef Fish Survey, Alabama's Snapper Check and Mississippi's Tails 'n Scales — have allowed each state to more accurately estimate recreational fisheries catch and effort, improving their management of fishing season lengths.  
Monitoring data collected as a part of these efforts also facilitated a timely assessment of the impact of the 2018 Florida red tide on red grouper and informed mitigation strategies that will allow the population to recover. Highlights of these efforts were the focus of a report prepared by NFWF, state and federal fisheries managers, and researchers that was released in late 2020.
 
Improving the health of Apalachicola Bay 
The Apalachicola Bay system is one of the most biologically diverse and important fisheries in the northern Gulf of Mexico. 
Historically, Apalachicola Bay produced about 90 percent of Florida's harvested oysters and 10 percent of the product for the entire nation. Oyster resources in the bay have plummeted in recent years due to a number of factors, including harvest pressure and a reduction in freshwater inputs from the Apalachicola River. To counter this trend, NFWF awarded more than $75 million in 2020 to benefit oysters and improve water quality and water quantity in the Apalachicola Bay system. Conservation efforts included direct investments in land acquisitions, hydrologic restoration, shoreline stabilization and oyster restoration and management.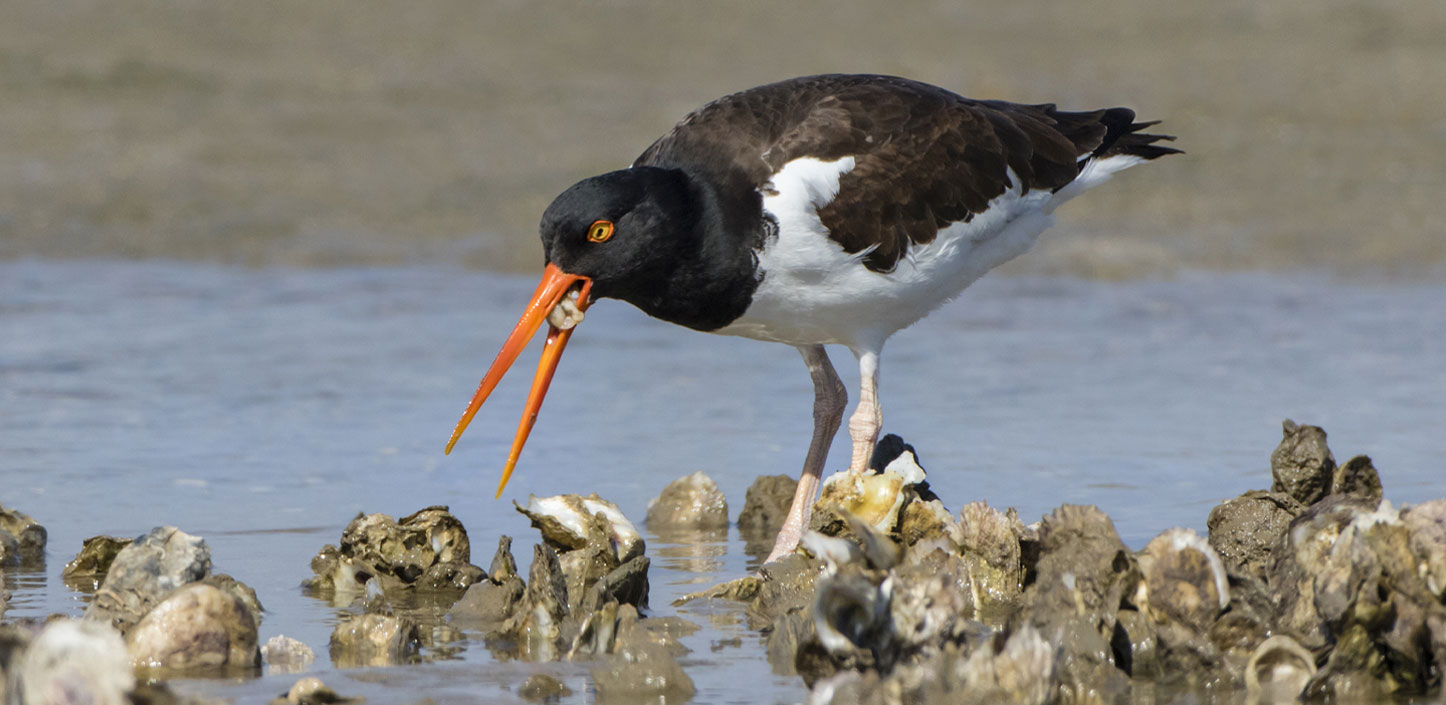 These new awards compliment recent investments under RESTORE and the Deepwater Horizon Natural Resource Damage Assessment. Collectively, these investments provide benefits to species and habitats affected by the Deepwater Horizon oil spill at a landscape scale and offer hope for a more resilient and sustainable future for this important estuarine system.
Want to learn more? Explore an interactive map of where we work.
Next Highlight: Conservation and Agriculture
---
NFWF helps agricultural producers strengthen operations and attain voluntary conservation goals.
Learn More