Image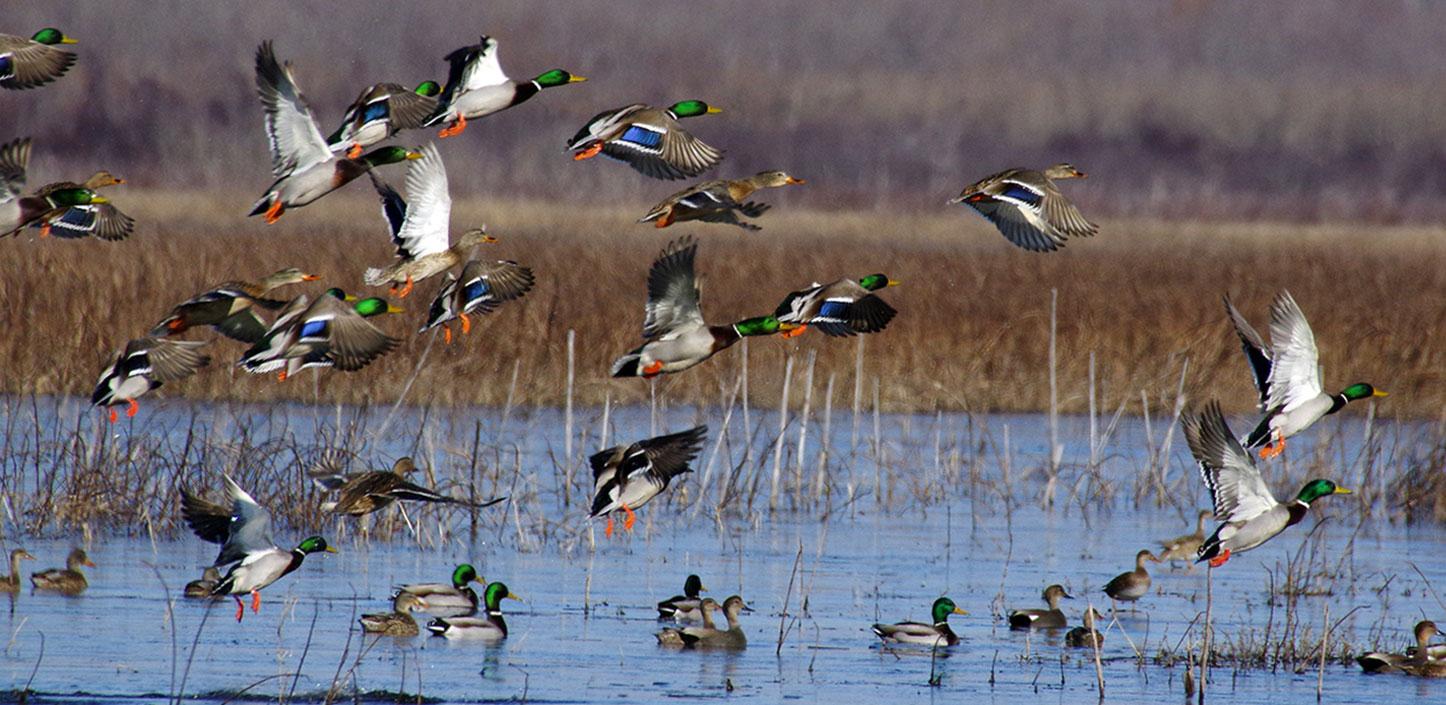 Lower Mississippi Alluvial Valley Restoration Fund
The Lower Mississippi Alluvial Valley Restoration Fund invests in on-the-ground projects to restore, enhance and conserve bottomland hardwood forest and wetland habitats to benefit wildlife and improve water quality within the Mississippi Alluvial Valley region of Arkansas, Illinois, Kentucky, Louisiana, Mississippi, Missouri, and Tennessee.
Nearly 40 percent of North America's waterfowl and 60 percent of all U.S. bird species migrate or winter in the MAV, in addition to year-round residents including mammals and aquatic species. Representative species of interest for bottomland forest and wetland habitats include Kentucky warbler, Swainson's warbler, American green-winged teal, wood duck, mallard and Louisiana black bear. Freshwater systems include Pallid sturgeon, fat pocketbook mussel, and other at-risk fish and mussel species. 
Bottomland forests once covered more than 24 million acres within the MAV, but by the 1990s less than 25 percent of this forest cover remained. Conversion of bottomland hardwood forests and alteration of wetland hydrology for agricultural production contributed to this decline and have extensively fragmented forest and wetland habitats. Flood control projects have further altered the hydrology of these habitats. Water quality degradation due to these same stressors has impaired the capacity of streams and rivers to sustain aquatic life.
The fund seeks to address these and other challenges by focusing on the following priorities:
​Enhance existing bottomland hardwood forests to improve habitat for Louisiana black bear, Kentucky warbler, Swainson's warbler, American green-winged teal, wood duck, mallard and other waterfowl, songbirds and forest-dependent species
Restore and enhance wetland forest and floodplain hydrology to improve wildlife habitat and water quality
Establish new bottomland hardwood forests that contribute to landscape-scale habitat connectivity to benefit wildlife
Lower Mississippi Alluvial Valley Restoration Fund key partners are the U.S. Department of Agriculture's Natural Resources Conservation Service, the U.S. Forest Service, International Paper's Forestland Stewards partnership, the Walton Family Foundation and American Forest Foundation's Southern Woods for At-Risk Wildlife partnership.
Application Information
---
| | | |
| --- | --- | --- |
| 04/14/2023 | Lower Mississippi Alluvial Valley Restoration Fund 2023 Request For Proposals - CLOSED | View Now |
Program Director, Southern Forests
Manager, Southern Forests
Regional Program Coordinator