Image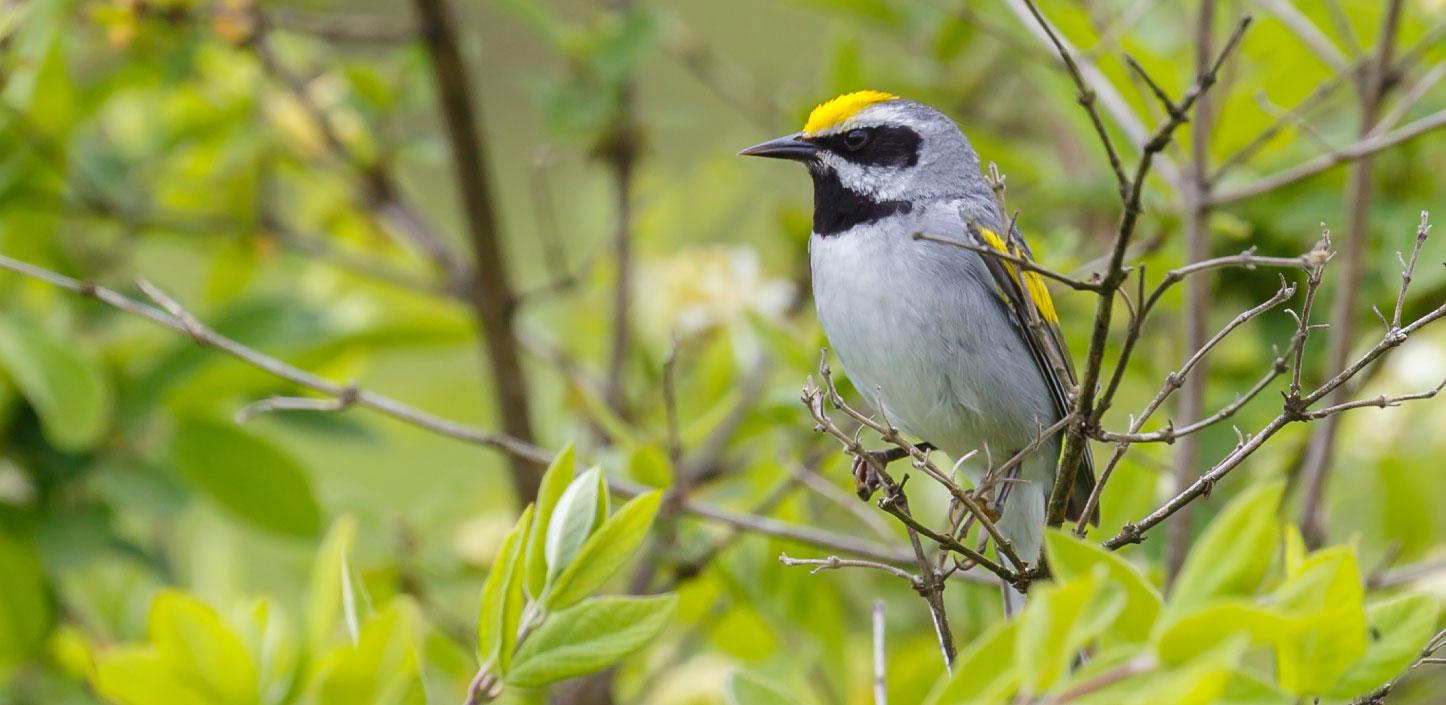 Central Appalachia Habitat Stewardship Program
The Central Appalachia Habitat Stewardship Program restores and sustains healthy forests, rivers and streams that provide habitat for diverse native bird and aquatic species populations. Priority is given to projects within 10 focal geographies. The program supports projects in portions of the Appalachian region of Maryland, New York, Ohio, Pennsylvania, Virginia and West Virginia.
The program aims to:
Improve the management of public and private forestlands in order to create blocks with a mosaic of mixed-aged forests that support a diversity of bird and wildlife species, especially targeting golden-winged warbler, wood thrush and cerulean warbler. 
Improve stream health by removing passage barriers, restoring riparian buffers, and improving water quality and hydrology to bolster populations of eastern brook trout, eastern hellbender and native freshwater mussels.
From 2017 through 2022, the Central Appalachia Habitat Stewardship Program has awarded more than $13.6 million in funding to 71 projects to restore and manage dynamic forest blocks to enhance forest age and structural diversity, target outreach and assistance to key forest landowners and practitioners, sustain and improve habitat quality and connectivity within and between eastern brook trout population patches and restore eastern hellbender and freshwater mussel habitat. Grantees are providing more than $17 million in match for a total conservation impact of more than $30.6 million.
Major funding for the Central Appalachia Habitat Stewardship Program is provided by the Bezos Earth Fund, the Richard King Mellon Foundation, the U.S. Department of Agriculture's Natural Resources Conservation Service, the U.S. Forest Service and the U.S. Fish and Wildlife Service. 
Application Information
---
| | | |
| --- | --- | --- |
| 07/20/2023 | Central Appalachia Habitat Stewardship Program 2023 Request For Proposals - CLOSED | View Now |
| 06/20/2023 | 2023 Applicant Webinar Recording | View Now |
| 01/20/2023 | Grantee Orientation Webinar | View Now |
| 01/20/2023 | Grantee Orientation Webinar Recording | View Now |
| 02/03/2023 | Subrecipient Environmental Compliance Acknowledgment | View Now |
| 02/03/2023 | ESA Evaluation Template | View Now |
| 02/03/2023 | Environmental Compliance Checklist for NFWF Projects | View Now |
Manager, Northeastern Regional Office
Director, Northeastern Regional Office