Image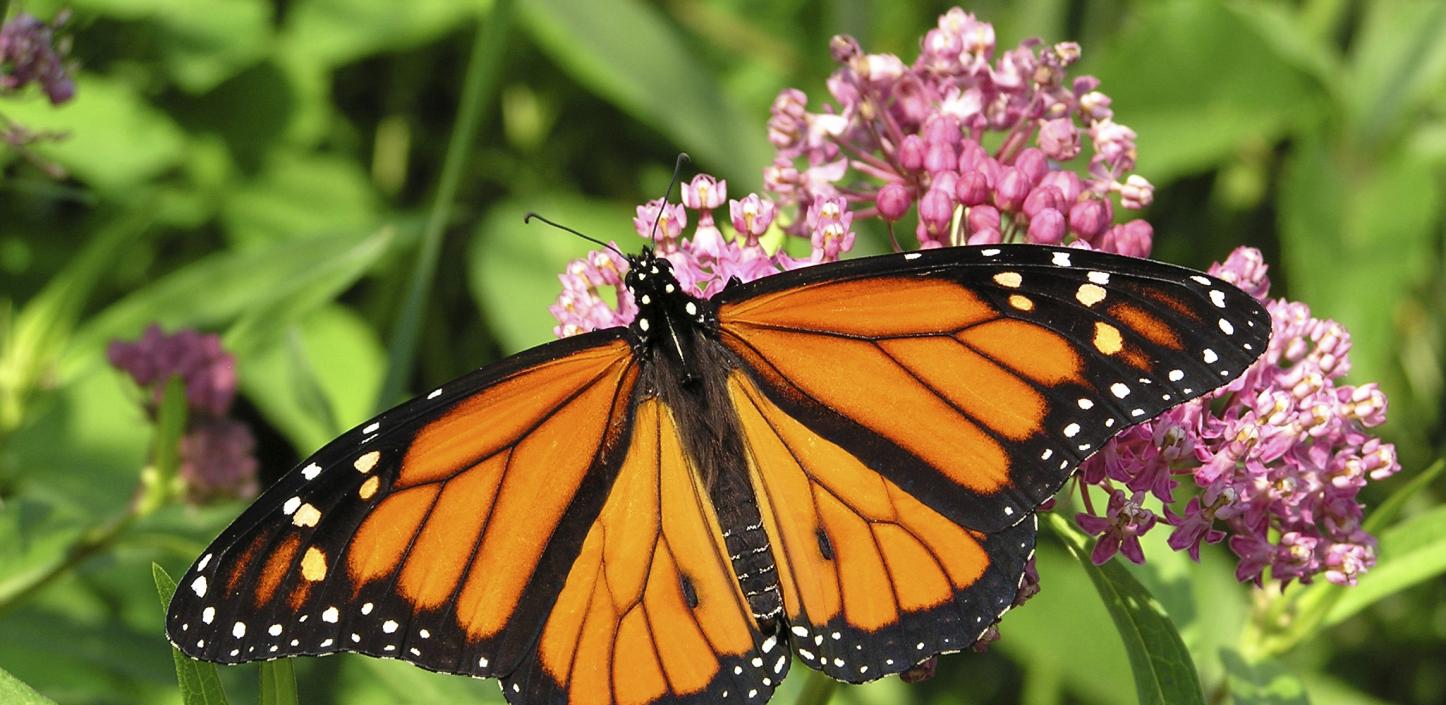 Monarch Butterfly and Pollinators Conservation Fund
The Monarch Butterfly and Pollinators Conservation Fund supports work that advances the conservation of the monarch butterfly and other at-risk native insect pollinators. Originally named the Monarch Butterfly Conservation Fund, the fund added the term 'Pollinators' to its title in 2018 to reflect an increased focus on a broader set of priority species.
Competitive grants for the Monarch Butterfly and Pollinators Conservation Fund are awarded in two categories:
Technical Assistance for Private Working Lands: Grants are awarded to projects that support implementation of technical assistance to increase the number of private landowners engaged in monarch butterfly and pollinator conservation practices on working lands. Priorities include: hiring additional staff or contractors to assist landowners and NRCS with developing pollinator habitat management plans and NRCS financial assistance contracts; and targeting outreach to landowners and other partners to prioritize, plan and deliver financial assistance available through the Environmental Quality Incentives Program (EQIP) and other Farm Bill programs to improve pollinator habitat and support at-risk species.
 
Habitat Improvement: Grants are awarded to projects that create and sustain interconnected monarch and pollinator habitat. Priorities include: restoring and enhancing breeding and migration habitat to support ample milkweed and diverse nectar plants; protecting and improving overwintering habitat; and developing sustainable and affordable supplies of native milkweed and nectar-producing plant seeds and seedlings that support habitat restoration efforts.
Since 2015, the fund has awarded $19.7 million to 123 projects that are helping conserve and recover the monarch butterfly while also benefiting other pollinator species. Grantees have matched this investment with an additional $32.3 million for a total on-the-ground impact of $52 million. This investment has provided support for:
Restoration or enhancement of 352,800 acres
Propagation of 1.1 million native milkweed seedlings
Collection of 3,000 pounds of native milkweed seeds
Coordination of 1,600 workshops and meetings
Director, Central Regional Office
Senior Manager, Pollinator Programs
Coordinator, Regional Programs