Image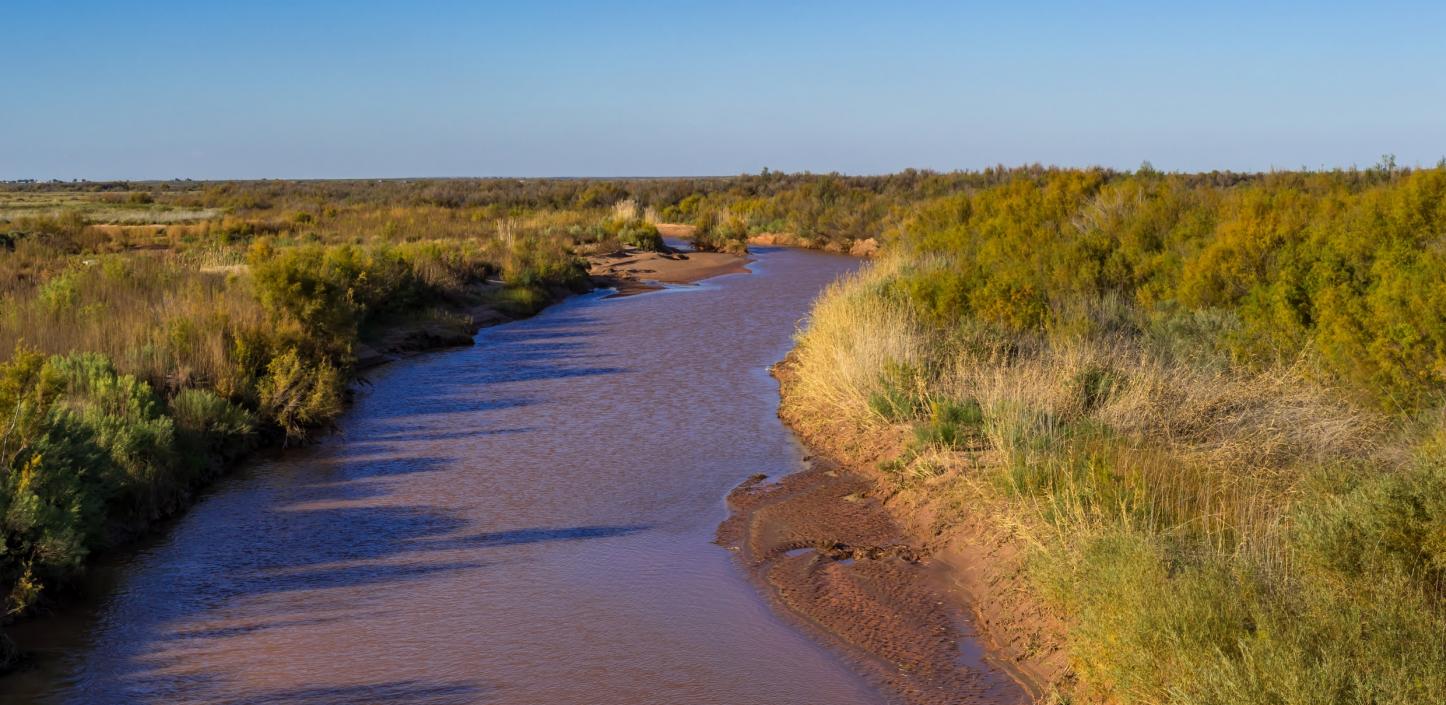 The Southwest Rivers Program was formed through a partnership by the National Fish and Wildlife Foundation (NFWF), public agencies and corporations to develop new strategies and provide additional resources to existing efforts that address the pressing conservation needs of the region. The program is currently focusing on two watersheds; the Pecos watershed in eastern New Mexico and West Texas, and the Rio Grande in New Mexico and southern Colorado.
In the southwestern United States, several iconic rivers, including the Pecos and Rio Grande, define the landscape. These rivers are the lifeblood of this arid region, providing critical resources for local communities and wildlife as they descend from headwaters in lodgepole and ponderosa pine forests through the Chihuahuan, Mohave and Sonoran Deserts. As more and more people are drawn to the Southwest by its natural beauty and abundant sunshine, and droughts grow longer and more frequent, the demands on these watersheds increase, altering habitats and resources for wildlife. 
Wildlife species found in the desert Southwest are uniquely adapted to their harsh but beautiful landscape, and many are found nowhere else on earth. This is particularly true for fish and other species that call the narrow green ribbons surrounding rivers home. Many of these species are now found only in small portions of their historic ranges, as these rivers have been significantly altered by human development and threatened by drought. 
Adjacent to these ribbons of green are dryland habitats supporting a similarly impressive diversity of species that are also at risk. The native grasslands of the Chihuahuan Desert are home to many bird species, such as the Chestnut Collared Longspur, that migrate more than one thousand miles from summer ranges on the Northern Great Plains to very restricted winter ranges. Other grassland species, including the iconic pronghorn, have seen their ranges diminished by fragmentation and historic management practices that have led to encroachment by undesirable brush species.
The Southwest Rivers Program works to:
​Improve stream corridors, riparian systems, and associated habitats from headwaters to mainstem rivers
Improve rangeland for grassland species 
Develop a flow and habitat program with partners in the Middle Rio Grande
The Southwest Rivers Program will fund effective conservation projects that achieve measurable outcomes and fill knowledge gaps where they exist, reinvigorating habitats throughout this unique American landscape.