Image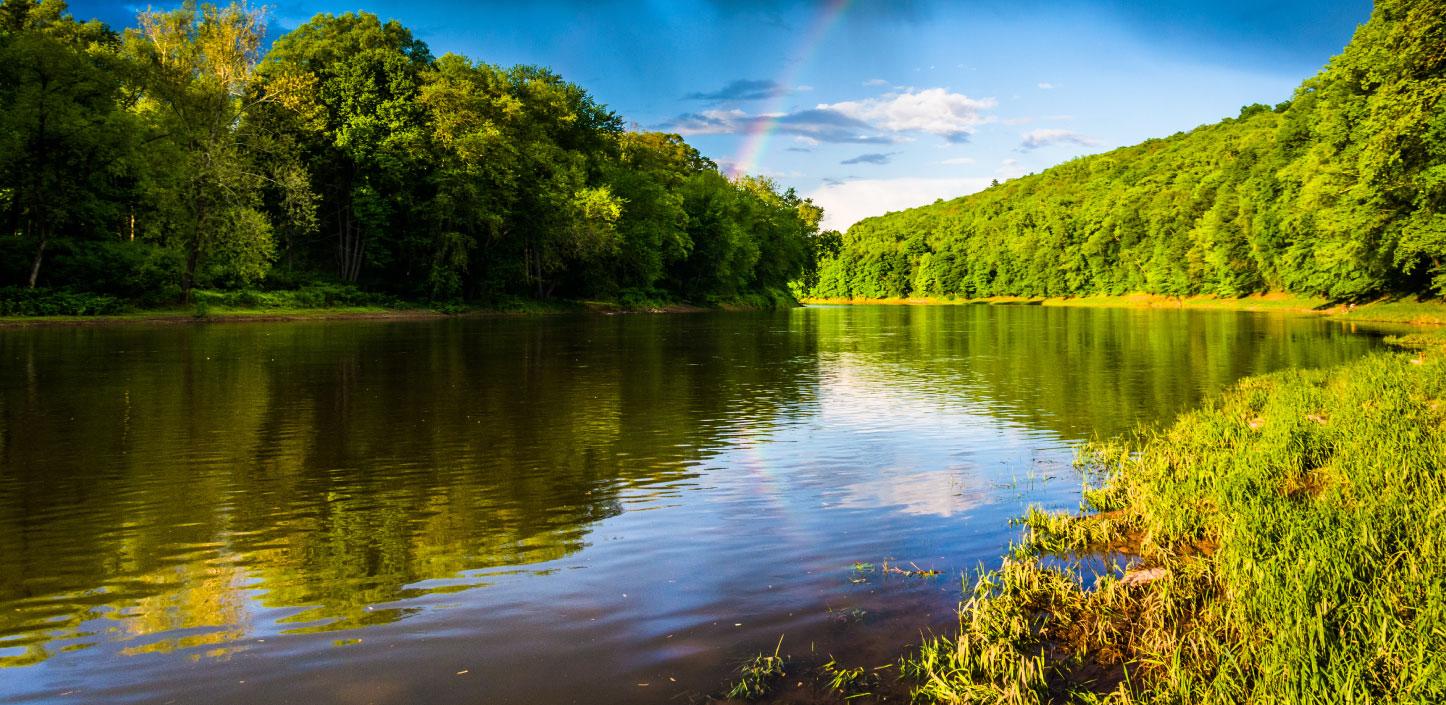 The Delaware River Program is dedicated to restoring the fish and wildlife habitats and water quality of the Delaware River and its tributaries. The Delaware River Program currently awards grants through two competitive funding opportunities - the Delaware Watershed Conservation Fund and Delaware River Restoration Fund.
Delaware Watershed Conservation Fund
​The Delaware Watershed Conservation Fund was launched in 2018 to conserve and restore natural areas, corridors and waterways on public and private lands that support native fish, wildlife and plants, and to contribute to the vitality of the communities in the Delaware River watershed. Priority strategies for on-the-ground implementation include sustaining and enhancing fish and wildlife habitat; improving and maintaining water quality for fish, wildlife and people; sustaining and enhancing water management to benefit fish and wildlife; and improving outdoor recreational opportunities within the Delaware River watershed.
Since 2018, the Delaware Watershed Conservation Fund has awarded $55.1 million to 195 projects, which generated $79.2 million in match, for a total conservation impact of $134.3 million. These projects will collectively restore over 29 miles of riparian habitat and 76 miles of stream habitat, conserve and enhance 1,339 acres of wetland habitat, restore 293 acres of floodplain, improve 29,321 acres of forest habitat and open 6,052 acres for public access.
Major funding for the Delaware Watershed Conservation Fund is provided by the U.S. Fish and Wildlife Service​.
Delaware River Restoration Fund 
The Delaware River Restoration Fund was launched in late 2013 to help community-based nonprofits and government agencies work together to clean up and restore polluted waters and improve habitat for target species, including eastern brook trout and river herring.
The Fund awards approximately $2 million per year in competitive grants, geographically focused on three priority strategies: (1) stewardship of working lands; (2) restoration of wetlands, floodplains and stream corridors; and (3) promoting the adoption of green infrastructure in urban/suburban landscapes.
Since 2014, the Delaware River Restoration Fund has awarded 108 grants totaling roughly $18.6 million. These investments leveraged more than $28.2 million in grantee matching funds to fund agriculture conservation, green stormwater infrastructure and innovative projects to improve the water quality of the Delaware River. To date, the fund has implemented more than 30,000 acres of best management practices to improve water quality, and restored more than 143 acres of wetlands and 62 miles of riparian and instream habitat.
The Delaware River Restoration Fund is administered by NFWF in cooperation with the Delaware River Watershed Initiative, with major funding from the William Penn Foundation.
Application Information
---
| | | |
| --- | --- | --- |
| 11/30/2023 | Delaware River Watershed Field Liaison 2023 Request for Proposals - CLOSED | View Now |
| 03/17/2023 | Delaware Watershed Conservation Fund 2023 Request for Proposals - CLOSED | View Now |
| 01/24/2023 | 2023 Metrics Guidance | View Now |
| 02/07/2023 | 2023 Applicant Webinar Recording | View Now |
| 02/07/2023 | 2023 Applicant Webinar Slides | View Now |
| 01/24/2023 | Letters of Support Best Practices | View Now |
| 01/24/2023 | Delaware Watershed Conservation Fund Toolbox | View Now |
| 04/13/2021 | DWCF Map | View Now |
| 04/13/2021 | DRRF Map | View Now |
| 04/13/2021 | DRRF Cluster Teams | View Now |
Program Director, Delaware River Program
Program Manager, Delaware Bay
Program Coordinator, Northeast Region Programs