Image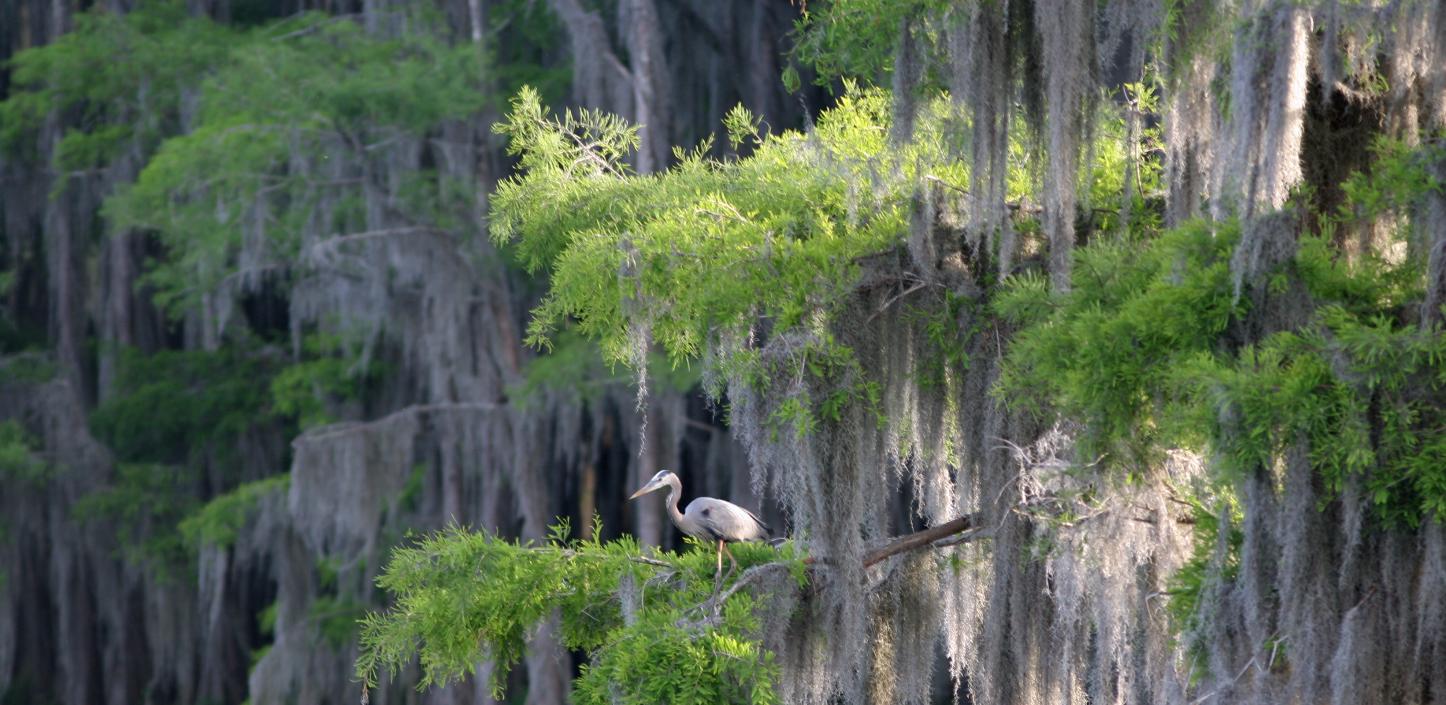 National Coastal Resilience Fund
The National Coastal Resilience Fund restores, increases and strengthens natural infrastructure to protect coastal communities while also enhancing habitats for fish and wildlife. Established in 2018, the National Coastal Resilience Fund invests in conservation projects that restore or expand natural features such as coastal marshes and wetlands, dune and beach systems, oyster and coral reefs, forests, coastal rivers and floodplains, and barrier islands that minimize the impacts of storms and other naturally occurring events on nearby communities.
The cumulative cost of 16 separate weather events in the United States in 2017 was $306.2 billion, breaking the previous cost record of $214.8 billion in 2005, according to the National Oceanic and Atmospheric Administration (NOAA). The year 2018 was not far behind, experiencing the fourth highest total costs. In many coastal areas, in addition to the impacts of major weather events such as hurricanes, communities are experiencing high tide flooding 10 to 20 days or more each year, resulting in public safety and health risks, such as road closures, overwhelmed storm drains, and compromised infrastructure and water quality.
A Regional Focus
The National Coastal Resilience Fund is a national program with a regional focus, and targets specific circumstances, needs and priorities. The National Coastal Resilience Fund aims to:
Benefit coastal communities by reducing the impact of coastal flooding and associated threats to property and key assets, such as hospitals and emergency routes
Benefit fish and wildlife by enhancing the ecological integrity and functionality of coastal and inland ecosystems 
A Scientific Approach
The National Coastal Resilience Fund uses the Regional Coastal Resilience Assessments​ to identify public and private lands ideal for restoration and analyzes projects for their potential to provide maximum benefit for both people and wildlife. The resulting outcome-based approach ultimately minimizes the impacts of natural disasters.
The assessments were developed in partnership with the National Oceanic and Atmospheric Administration, UNC Asheville's National Environmental Modeling Analysis Center and NatureServe, and in consultation with the U.S. Army Corps of Engineers.
 
Application Information
---
| | | |
| --- | --- | --- |
| 04/13/2021 | Request for Proposals: Contract to initiate a coastal resilience prioritization decision-support system to estimate the zone of influence associated with the potential implementation of nature-based solutions in Delaware Bay - CLOSED | View Now |
| 09/10/2021 | National Coastal Resilience Fund 2021 Request for Proposals - CLOSED | View Now |
| 09/10/2021 | Request For Proposals: Contract to evaluate the National Coastal Resilience Fund and the Hurricane Sandy Coastal Resiliency Program | View Now |
| 02/07/2020 | NOAA's Digital Coast Resources (NCRF) | View Now |
| 04/13/2021 | How to Manage Your New Grant Webinar Recording | View Now |
| 04/13/2021 | 10 Tips for Grantees | View Now |
| 04/13/2021 | Interim Programmatic Report Guidance | View Now |
| 04/13/2021 | Final Programmatic Report Guidance | View Now |
| 04/13/2021 | Request for Quotations: Contract to Provide Technical Liaison Support in the National Coastal Resilience Fund - CLOSED | View Now |
Coordinator, Regional Programs
Program Director, Coastal Resilience