Conservation programs funded by the National Fish and Wildlife Foundation benefit hundreds of species and the habitats they depend on across the United States. NFWF has developed conservation strategies with measurable outcomes that track progress for many of these species. These species are good indicators of healthy habitats.
These strategies and metrics can be found in NFWF's business plans developed by scientists and other experts, and approved by the Foundation's Board of Directors. NFWF programs fund conservation grants that implement the strategies and actions identified in the business plan.

Click on the species to learn a little about it, and which programs fund grants to conserve the species and its habitat.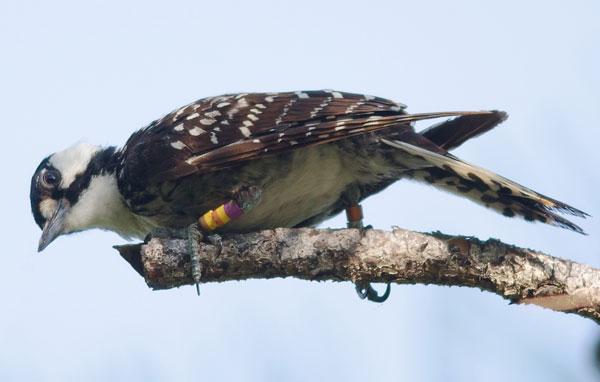 Red-cockaded woodpecker
---
The red-cockaded woodpecker is a territorial, highly social bird that inhabits mature fire maintained mature pine forests throughout the southeastern United States. Population declines coincided with extensive logging of longleaf pine stands in the early 20th Century, and led to the species being placed on the Endangered Species List by 1970.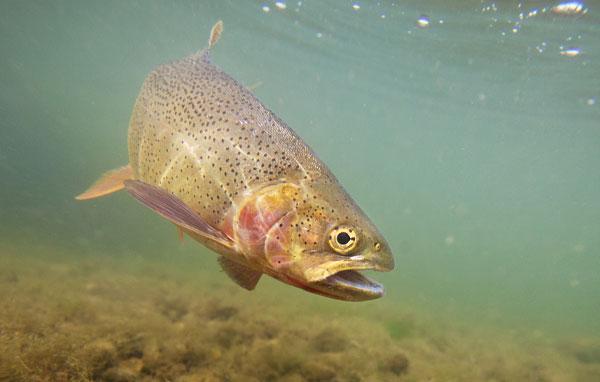 Cutthroat trout
---
Cutthroat trout (Oncorhynchus clarkii) encompass a number of distinct trout subspecies. These are iconic denizens of western landscapes, known for the red "cutthroat" under their jaw. They are associated with cold, highly oxygenated streams, though many of the forms live in lakes and one is anadromous. Cutthroat trout are impacted by stream barriers, invasive fish and de-watering of their habitat.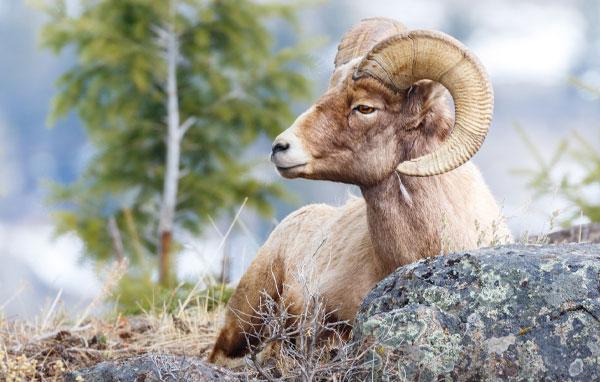 Bighorn sheep
---
Bighorn sheep are agile climbers with specialized hooves that allow them to navigate rugged, rocky slopes where they forage on a variety of seasonal plants and shrubs. Found in the western United States, bighorn sheep live in social groups, but males, or rams, and females, or ewes, only meet to mate.
Bald eagle
---
The majestic bald eagle was chosen as the emblem of the United States in 1782. The species represents a tremendous conservation success story, with population numbers increasing sharply following a ban on the chemical DDT in 1972, which was poisoning bald eagles when they ate contaminated fish.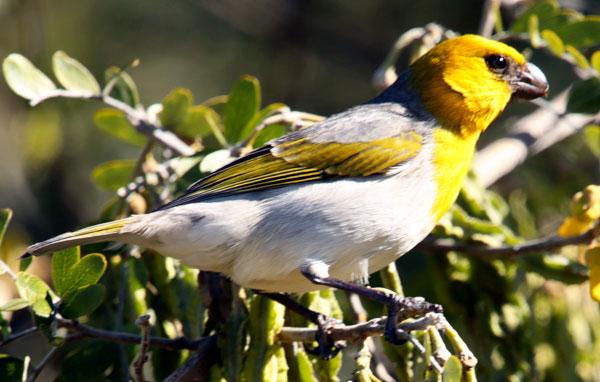 Palila
---
The palila is a unique finch-billed Hawaiian honeycreeper currently restricted to a narrow range of dry-forest forest on the volcano of Mauna Kea on Hawaii's big Island. Palila are ecologically dependent on māmane, an endemic dry-forest tree that produces seed pods which are the primary food source for this species.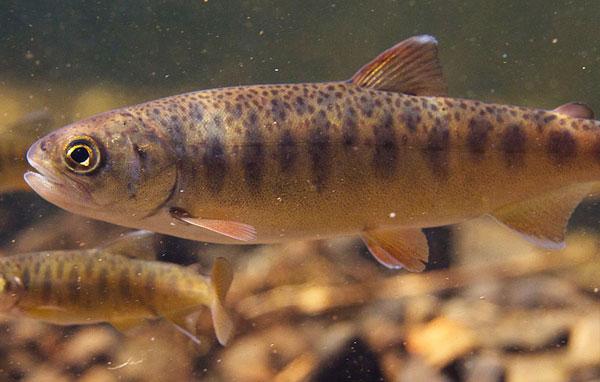 Central California Coast coho salmon
---
The central California coast coho salmon is an evolutionarily significant unit of coho salmon that are found from central California near Punta Gorda to the northern border of California. They are an endangered species that rely on proper timing of streamflows in rivers to allow individuals to spawn and increase juvenile survival.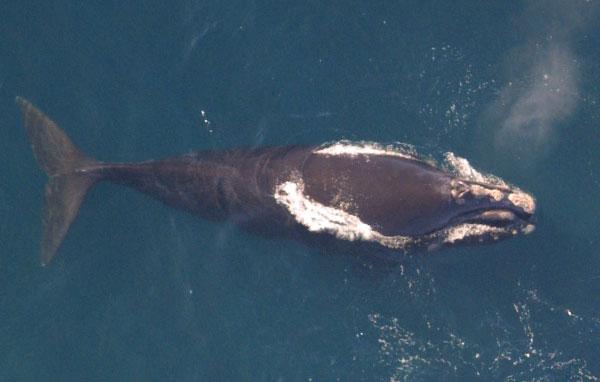 North Atlantic right whale
---
North Atlantic right whales are one of the most endangered large whales in the world, with fewer than 100 breeding females in the entire population. Living up to 70 years, these large baleen whales migrate from New England to the shallow coastal waters of South Carolina, Georgia, and northern Florida, which serve as important feeding and calving areas.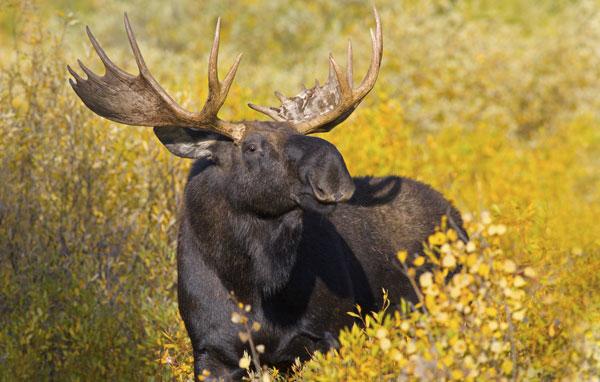 Moose
---
Moose are the largest of the deer species and the tallest mammals in North America. Their populations are limited to the northern forests of the United States and Canada, and they have thick, insulating fur to thermoregulate during the winter months. Moose forage on a variety forest plants and trees, and will also incorporate aquatic vegetation in their diet at certain times of the year.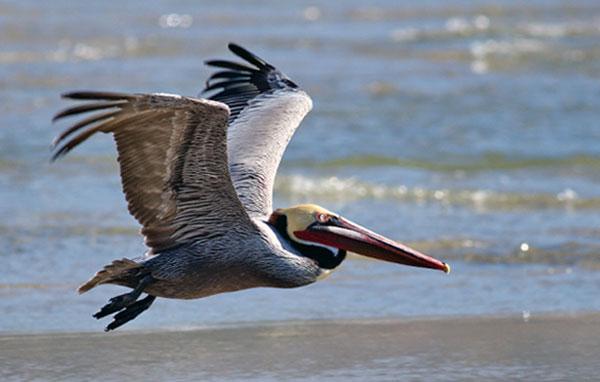 Brown pelican
---
Brown pelicans are a colonial nesting coastal seabird with five recognized subspecies found throughout the Atlantic and Pacific coasts of the Americas. Pelicans are well known for their plunge diving strategy—falling from heights above the sea's surface they stun small fish before scooping them up in their expandable throat pouch.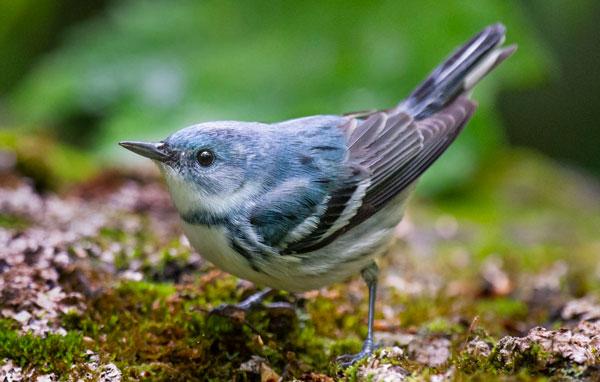 Cerulean warbler
---
The cerulean warbler is a small, migrant songbird named for the male's sky-blue plumage. It is dependent on contiguous tracts of mature, deciduous forest habitat throughout its breeding range in the eastern United States, and is particularly sensitive to the negative effects of forest fragmentation which has contributed to widespread population declines.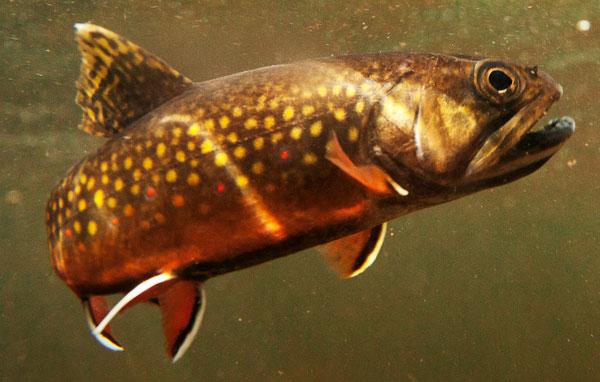 Eastern brook trout
---
The eastern brook trout is the only trout native to the eastern United States and inhabits coldwater rivers and lakes. Sensitive to even small declines in water quality and increases in sedimentation, brook trout can serve as excellent indicators of the health of a stream or river ecosystem.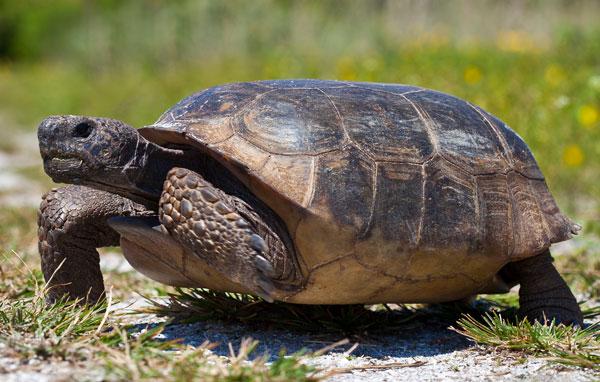 Gopher tortoise
---
Gopher tortoise are long-lived reptiles native to the upland pine forests of the southeastern United States. Considered a keystone species, more than 350 species of wildlife rely on their their complex burrow systems for shelter and protection, which makes widespread population declines of gopher tortoise of special conservation concern.