Conservation programs funded by the National Fish and Wildlife Foundation benefit hundreds of species and the habitats they depend on across the United States. NFWF has developed conservation strategies with measurable outcomes that track progress for many of these species. These species are good indicators of healthy habitats.
These strategies and metrics can be found in NFWF's business plans developed by scientists and other experts, and approved by the Foundation's Board of Directors. NFWF programs fund conservation grants that implement the strategies and actions identified in the business plan.

Click on the species to learn a little about it, and which programs fund grants to conserve the species and its habitat.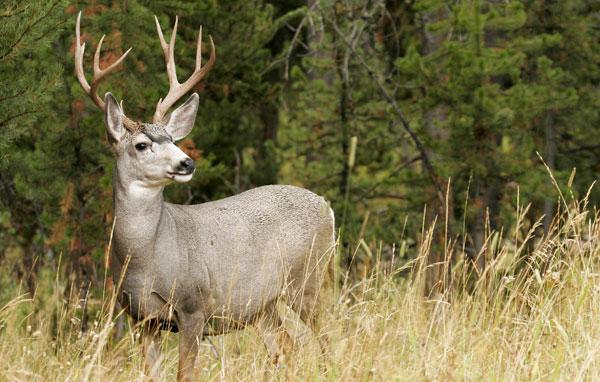 Mule deer
---
Mule deer are a social, migratory ungulate who are named for their large ears that resemble a mule's ears. An iconic species of the western United States, habitat loss and increased fragmentation of the landscape have caused localized declines in mule deer populations and reduced the function of critical migration paths.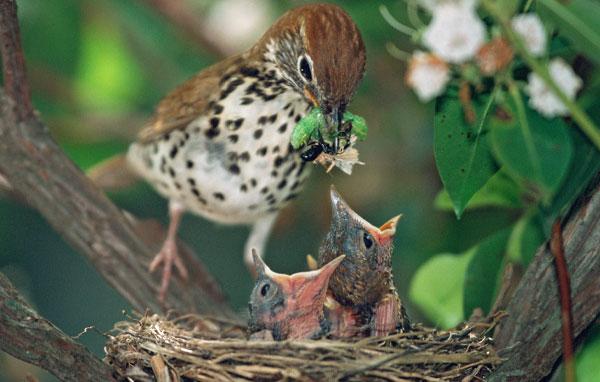 Wood thrush
---
A well-known inhabitant of eastern deciduous forests, the wood thrush is known for it's flute-like song during the mating season. Wood thrush are excellent indicators of moist mature forests with structurally complex mid and understories. Habitat loss and degraded habitat quality on both breeding and wintering grounds have resulted in population declines since at least 1970.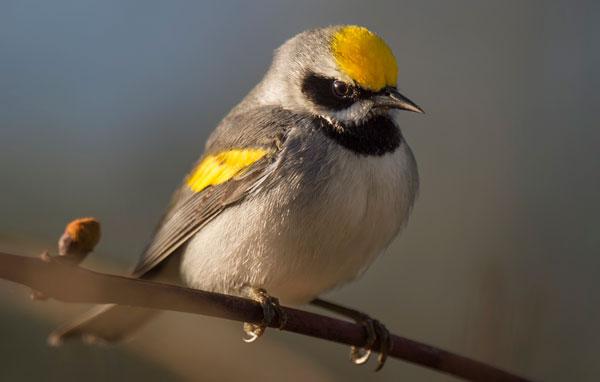 Golden-winged warbler
---
The golden-winged warbler is a striking, neotropical songbird with bright yellow plumage on the crown and wings. Their breeding range formerly extended across the Midwest to the east, but is now restricted to two isolated subpopulations: one in the higher-elevation areas of the Appalachians and the other around the Great Lakes into Manitoba. Loss of early succesional has resulted in population declines especially for the eastern population.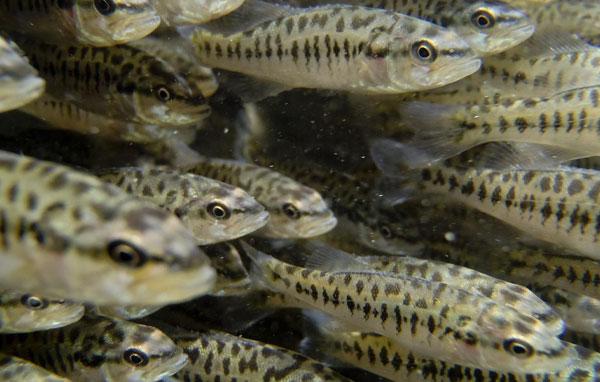 Guadalupe bass
---
The Guadalupe bass is the state fish of Texas - the only place on earth where the species is found. The main threats to the species are reduced stream flow and hybridization with non-native smallmouth bass.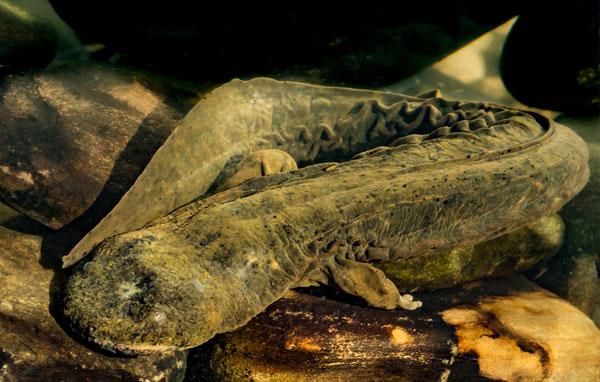 Eastern hellbender
---
The eastern hellbender is a large, fully-aquatic salamander that breathes entirely through their skin making clean, oxygen-rich water critical in sustaining populations. Increased nutrient runoff and sediment desposition has decreased habitat quality for hellbenders leading to widespread population declines.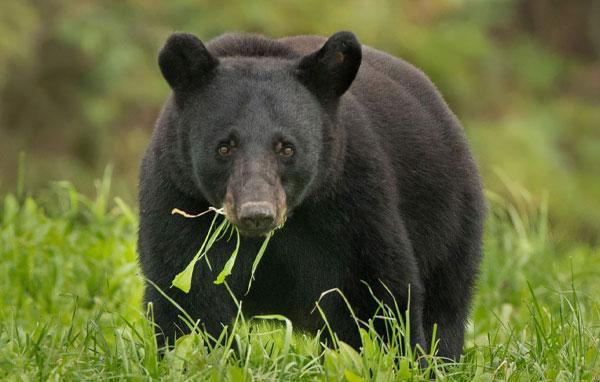 Louisiana black bear
---
One of 16 subspecies of the American black bear, the Louisiana black bear was listed as threatened in 1992 under the Endangered Species Act, citing habitat loss and fragmentation as primary threats to their populations. Significant improvements in population size and habitat achieved through habitat protections, concerted reforestation efforts, and translocations resulted in the Louisiana black bear's removal from the Endangered Species List in 2016.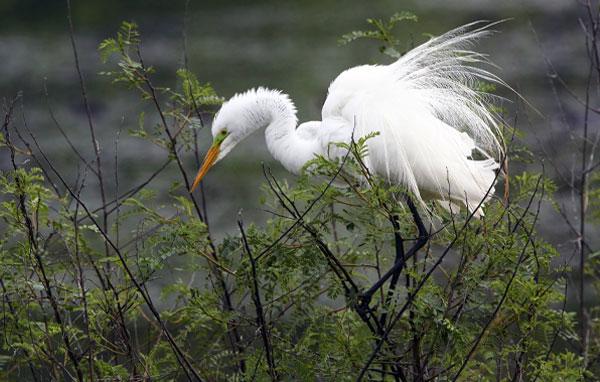 Great egret
---
The great egret is a common breeding species in many wetlands throughout the United States. However, this was not always the case. In the 19th and early 20th centuries, the bird was nearly eliminated from the country because of demand for its feathers as part of a hat trade. Following a ban on hunting the great egret in 1912, and the species has recovered to its former numbers.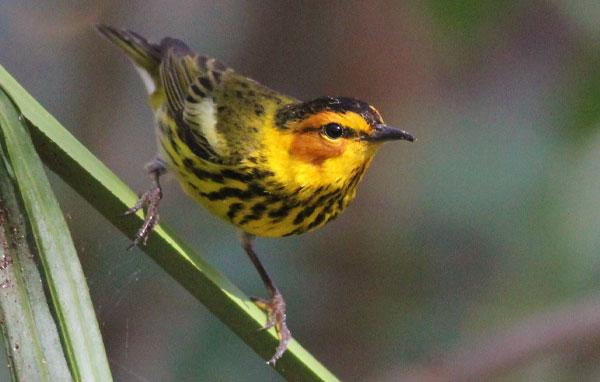 Cape May warbler
---
Cape May warblers are a spruce-fir boreal forest-nesting neotropical migrant that spends the breeding seasion in northern North America and non-breeding period in the Caribbean. They are often seen as a flash of brilliant yellow and rust as they forage actively in the tops of trees where they are dependent on spruce budworm caterpillars.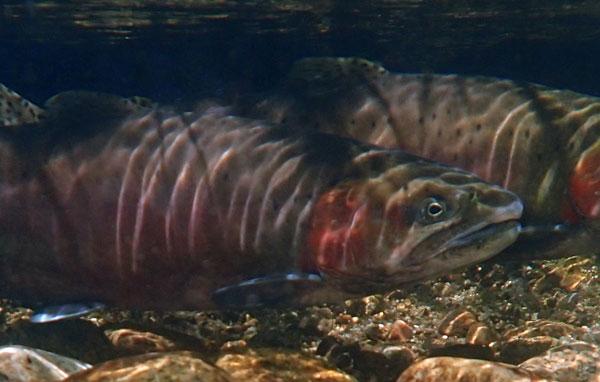 Lahontan cutthroat trout
---
The Lahontan cutthroat trout is a distinct species of cutthroat trout, native to cold-water habitats throughout the Lahontan Basin of northern Nevada, eastern California, and southern Oregon. Lahontan cutthroat trout have been listed as "threatened" under the Endangered Species Act since 1975, with key threats identified as habitat fragmentation and degradation that have led to genetic isolation and increased competition.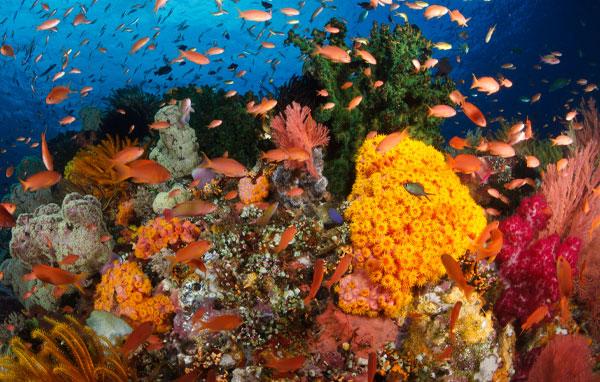 Corals
---
Found in shallow, tropical waters around the world, coral reefs are among the most iconic and diverse ecosystems on earth. Despite covering less than 1 percent of the ocean, 25 percent of marine species rely on coral reefs, which are made up of many different species of coral. While corals are threatened by pollution, overfishing, disease and increasing ocean temperature resulting in widespread mortality, local conservation efforts coupled with advancements in coral restoration show promise for conserving this important ecosystem.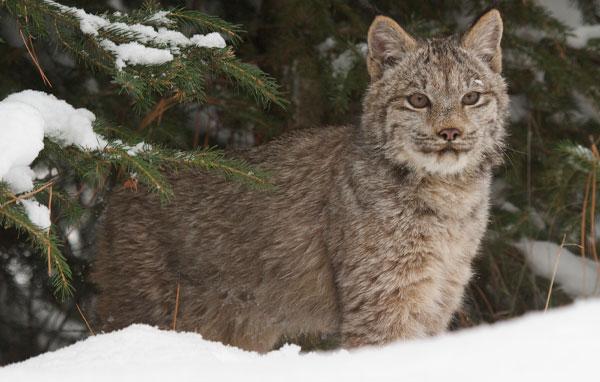 Canada lynx
---
The threatened Canada Lynx is a medium-sized carnivore that inhabits boreal forests where their massive paws make them adapted to traveling through deep snow. These solitary hunters rely on contiguous, structurally diverse forest habitat that support abundant populations of their favorite prey, the snowshoe hare.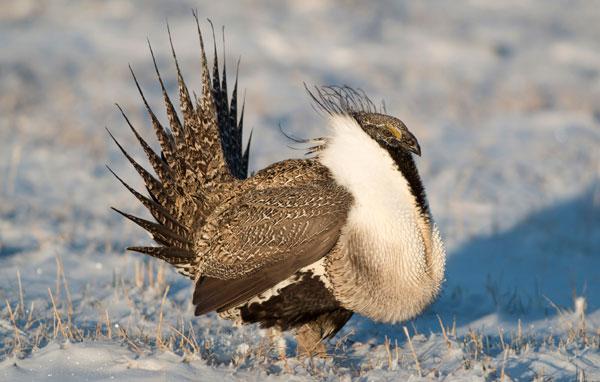 Greater sage-grouse
---
The greater sage-grouse is a sagebrush-dependent upland game bird and largest of the grouse species. Known for its theatrical mating displays on "leks" or breeding grounds, populations have been in decline due to loss of sagebrush habitat, and their ability to serve as an umbrella species for other sagebrush wildlife emphasizes the need to restore and protect their habitats.