Conservation programs funded by the National Fish and Wildlife Foundation benefit hundreds of species and the habitats they depend on across the United States. NFWF has developed conservation strategies with measurable outcomes that track progress for many of these species. These species are good indicators of healthy habitats.
These strategies and metrics can be found in NFWF's business plans developed by scientists and other experts, and approved by the Foundation's Board of Directors. NFWF programs fund conservation grants that implement the strategies and actions identified in the business plan.

Click on the species to learn a little about it, and which programs fund grants to conserve the species and its habitat.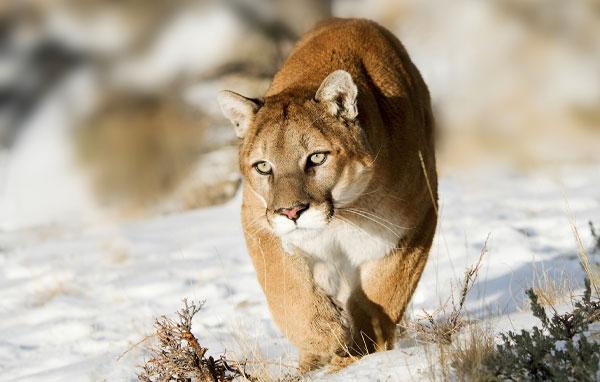 Cougar
---
The cougar, also known as mountain lion or puma, is a powerful predator that is found in a variety of habitat types from Canada into South America. Cougars are stealthy ambush hunters that can exploit many prey types, although their primary food source is deer. Cougars active patrol large home territories and survive in low densities.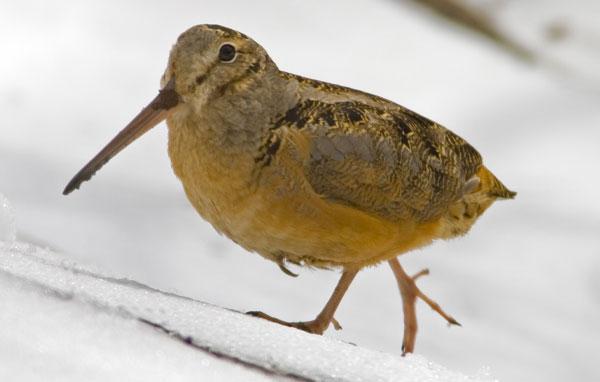 American woodcock
---
The American woodcock is a well-camouflaged migratory woodland shorebird. The bird feeds on earthworms, is a popular game species, and requires early successional forest habitat for feeding and nesting. Woodcocks are harbingers of spring, with returning males conducting elaborate aerial courtship displays along old field edges as the last winter snows recede.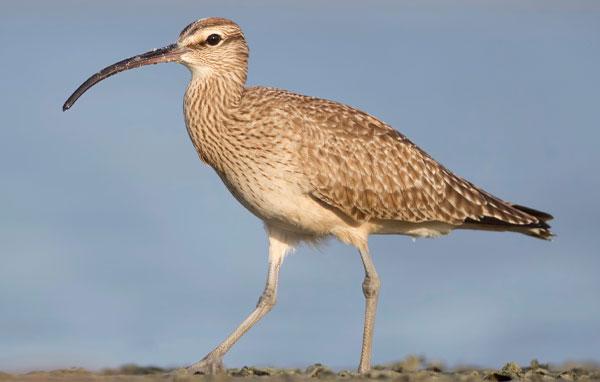 Whimbrel
---
The whimbrel is a large shorebird that uses its long, curved bills to feed on crabs and other invertebrates in the sand or mud. The most widespread of the curlew species, these birds winter throughout the Caribbean and northern South America and nest in the low-Arctic. Restoring and protecting critical foraging sites is an important strategy for maintaining a healthy population.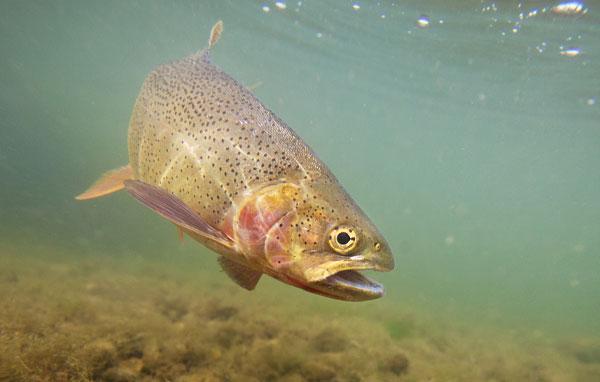 Cutthroat trout
---
Cutthroat trout (Oncorhynchus clarkii) encompass a number of distinct trout subspecies. These are iconic denizens of western landscapes, known for the red "cutthroat" under their jaw. They are associated with cold, highly oxygenated streams, though many of the forms live in lakes and one is anadromous. Cutthroat trout are impacted by stream barriers, invasive fish and de-watering of their habitat.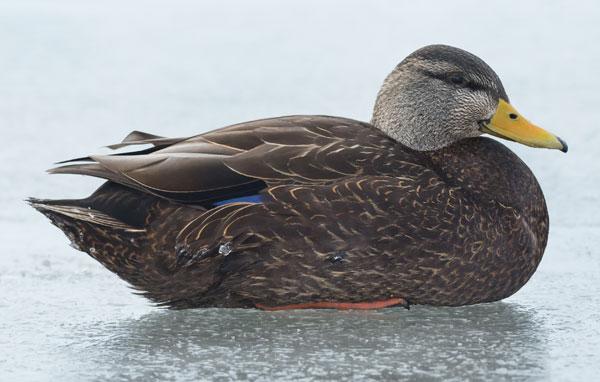 American black duck
---
The American black duck is large dabbling duck who resemble the closely-related mallard, but are darker in appearance and much less common. Black ducks nest in wetlands throughout the Eastern Seaboard, including freshwater and salt marshes where restoration and protection are vitally important to maintaining black duck populations.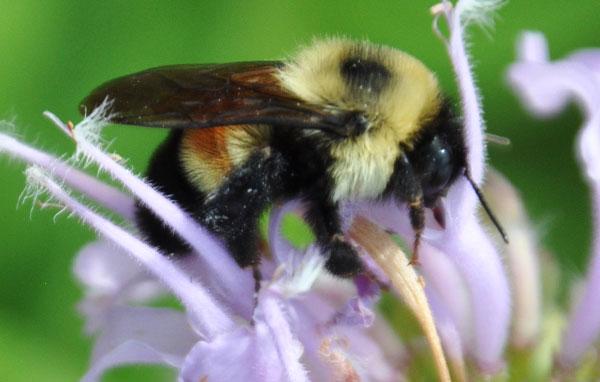 Pollinators
---
Pollinators are a group of insect, avian and mammalian species that fertilize many flowering plants and agricultural crops by transferring pollen from the male structures (anthers) to the female structures (stigma) during foraging. More than 80 percent of flowering plants on earth need pollinators to produce the next generation, and it is estimated that they add hundreds of billions of dollars to the global economy, highlighting their extreme importance to human food security.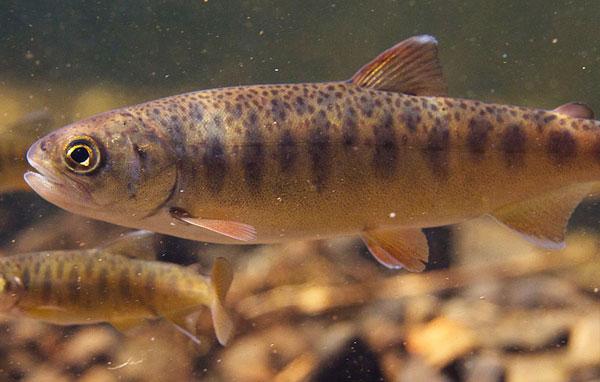 Central California Coast coho salmon
---
The central California coast coho salmon is an evolutionarily significant unit of coho salmon that are found from central California near Punta Gorda to the northern border of California. They are an endangered species that rely on proper timing of streamflows in rivers to allow individuals to spawn and increase juvenile survival.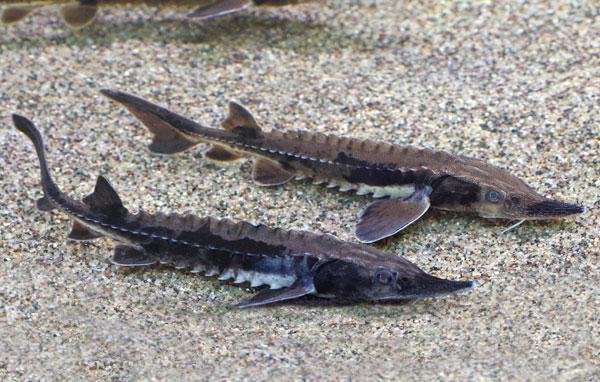 Lake sturgeon
---
The lake sturgeon is native to rivers and lakes from Hudson Bay to the Mississippi River. It is among the longest-living fish, with some individuals living more than 100 years. A species that evolved more than 150 million years ago, overfishing, particularly in the Great Lakes system, has decimated populations and recovery has been slow due to low reproductive rates and other sustained antropogenic threats such as pollution and introduced aquatic species.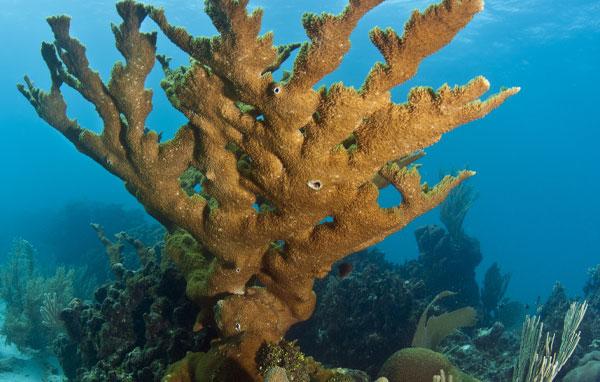 Elkhorn coral
---
Elkhorn coral are one of the most important reef building corals found in the Caribbean, where individual colonies can grow more than 6 feet in height and 12 feet in diameter. Elkhorn coral were listed as threatened following a severe disease outbreak that caused widespread mortality, decimating the population to less than 3 percent of its former abundance. Warming ocean temperatures are a further stress on these corals.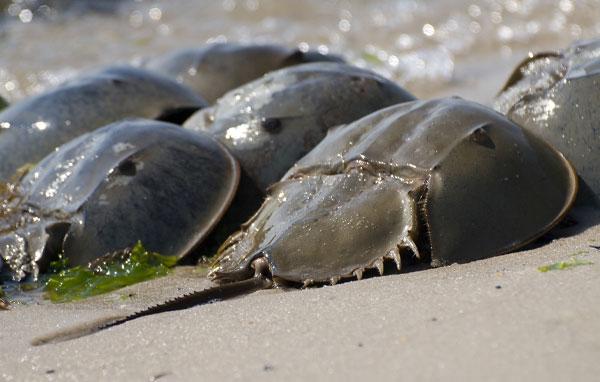 American horseshoe crab
---
The American horseshoe crab plays an integral ecological role, particularly in the Delaware Bay where hundreds of thousands of shorebirds rely on horseshoe crab eggs to build energy reserves for their northward migration. Contrary to their name, horseshoe crabs are in fact not crabs at all. They are arthropods, making them more closely related to spiders and scorpions.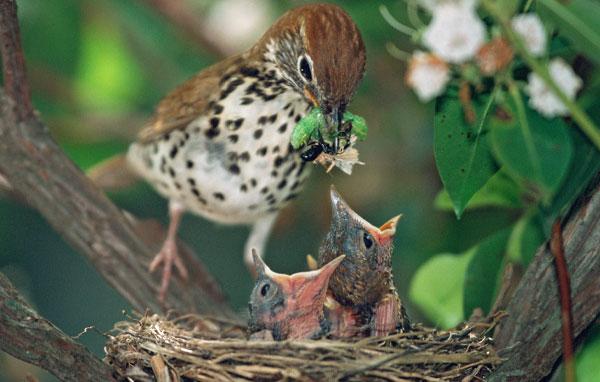 Wood thrush
---
A well-known inhabitant of eastern deciduous forests, the wood thrush is known for it's flute-like song during the mating season. Wood thrush are excellent indicators of moist mature forests with structurally complex mid and understories. Habitat loss and degraded habitat quality on both breeding and wintering grounds have resulted in population declines since at least 1970.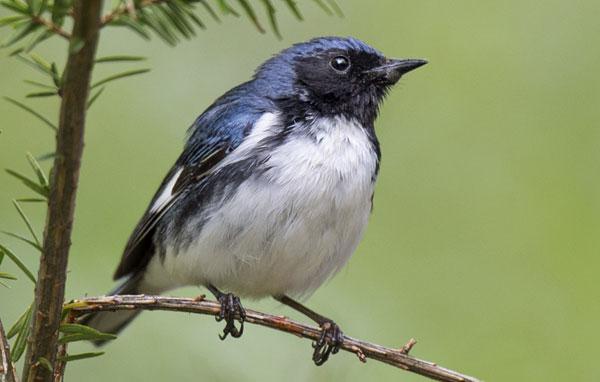 Black-throated blue warbler
---
Black-throated blue warblers are neotropical migrant that nests in the rich deciduous and mixed coniferous forests of eastern North America. Breeding male and females are sexually dimorphic, meaning they have vastly different appearances—so much so that they were originally described as two separate species. While males have a black face and throat with a blue head and back, females are a plain grayish olive color.