Conservation programs funded by the National Fish and Wildlife Foundation benefit hundreds of species and the habitats they depend on across the United States. NFWF has developed conservation strategies with measurable outcomes that track progress for many of these species. These species are good indicators of healthy habitats.
These strategies and metrics can be found in NFWF's business plans developed by scientists and other experts, and approved by the Foundation's Board of Directors. NFWF programs fund conservation grants that implement the strategies and actions identified in the business plan.

Click on the species to learn a little about it, and which programs fund grants to conserve the species and its habitat.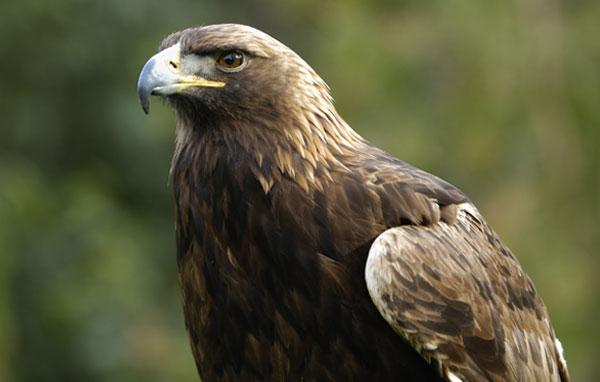 Golden eagle
---
The golden eagle is a Holarctic species that inhabits open country, in either deserts, tundra, high altitudes or rangelands. Although it is widely distributed in the continental United States, its numbers are generally much greater in western states.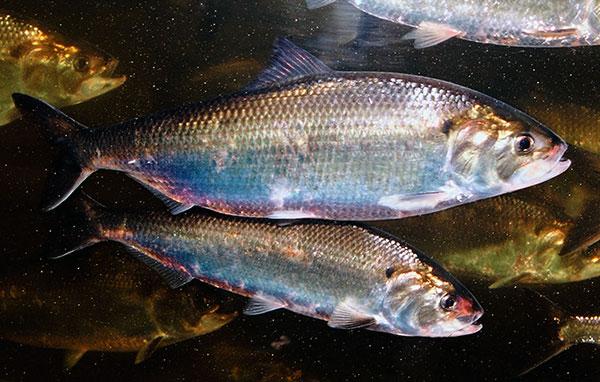 American shad
---
The American shad is an anadromous fish that can be found in rivers and coastal waters along the entire Atlantic coast. Once supporting a large commercial fishery, shad have declined in abundance following decades of overfishing and the construction of dams along migration routes, which reduces access to spawning habitat.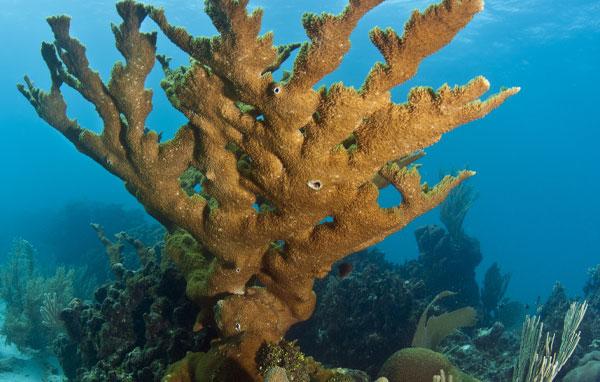 Elkhorn coral
---
Elkhorn coral are one of the most important reef building corals found in the Caribbean, where individual colonies can grow more than 6 feet in height and 12 feet in diameter. Elkhorn coral were listed as threatened following a severe disease outbreak that caused widespread mortality, decimating the population to less than 3 percent of its former abundance. Warming ocean temperatures are a further stress on these corals.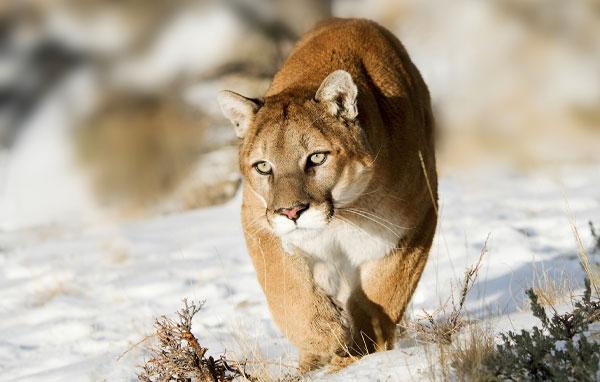 Cougar
---
The cougar, also known as mountain lion or puma, is a powerful predator that is found in a variety of habitat types from Canada into South America. Cougars are stealthy ambush hunters that can exploit many prey types, although their primary food source is deer. Cougars active patrol large home territories and survive in low densities.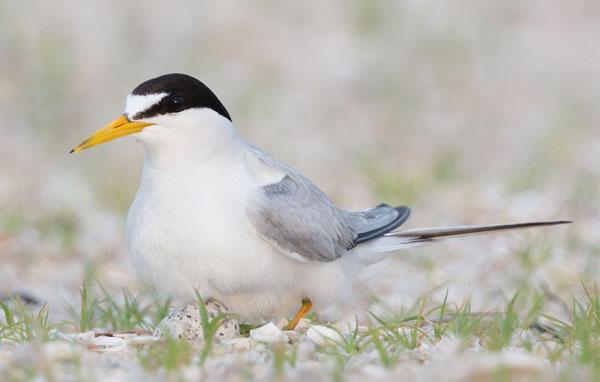 Least tern
---
Least terns are a small migratory North American tern with three distinct populations - Atlantic coastal, interior and southern California. They are a vocal, colonial seabird vulnerable to development, human disturbance and predation on coastal nesting beaches. In some locations, least terns have begun successfully nesting on flat gravel roofs and are in general responsive to management actions.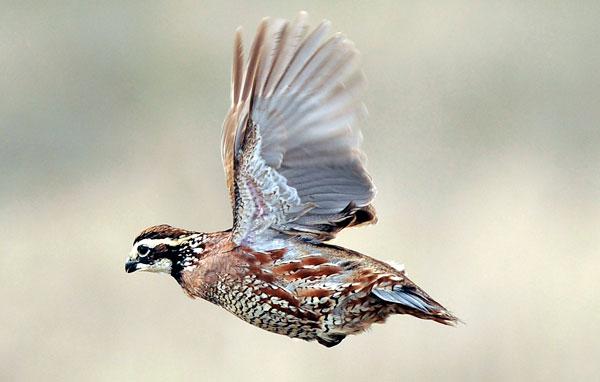 Northern bobwhite quail
---
One of the most economically important game birds, the northern bobwhite quail is named for the distinctive 'bob-white' mating call of males throughout the breeding season. Bobwhite quail prefer shrubby areas surrounding grasslands or agricultural fields and live in groups called "coveys" during the fall and winter.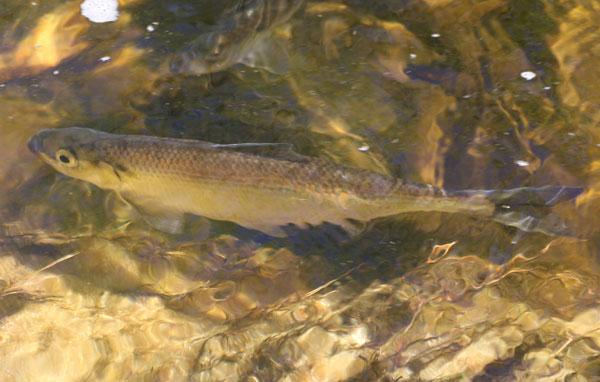 River herring
---
Alewife and blueback herring—collectively known as river herring—are diadromous fishes that spend most of their lives at sea but return to river and streams to spawn. Once abundant throughout the Atlantic seaboard, river herring populations have declined due to overfishing and habitat loss associated with the construction of dams. Recent conservation efforts have seen millions of river herring return to streams throughout New England, a promising sign not just for river herring, but also myriad other species that rely on them as an important food source.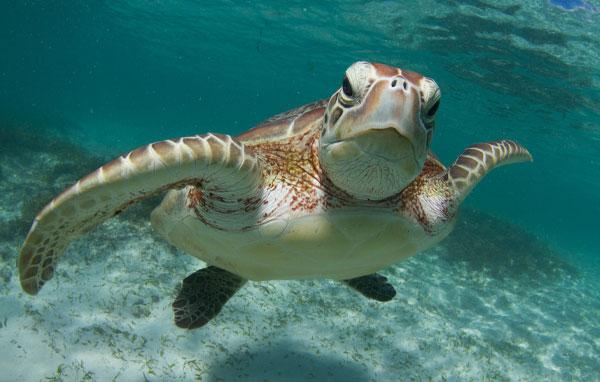 Green sea turtle
---
Green sea turtles are found around the world, nesting in more than 80 counties including on U.S. beaches, where sustained conservation efforts have contributed to increasing populations in Florida, Hawaii and across all five U.S. territories. Reaching more than 300 pounds, these gentle giants feed almost exclusively on seagrasses and algae.
Polar bear
---
Polar bears are found throughout the Arctic, with 19 populations spread across Alaska, Canada, Greenland, Norway and Russia. Due to their reliance on sea ice, and thus vulnerability to the effects of climate change, these large marine mammals are listed as threatened under the Endangered Species Act. Today, there are fewer than 4,000 bears within the U.S. populations.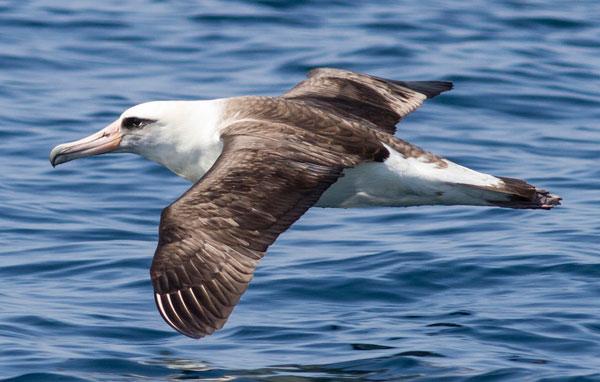 Pacific seabirds
---
Seabirds are a diverse group of species that disperse over vast ocean distances to seek food, often travelling far from breeding colonies on oceanic islands. They are able to live for decades and take three to eight years before starting to breed, after which they produce only 1 to 2 eggs every other year or so. Seabirds are impacted by their interaction with humans both on islands and in the ocean, which has driven many species to the brink of extinction.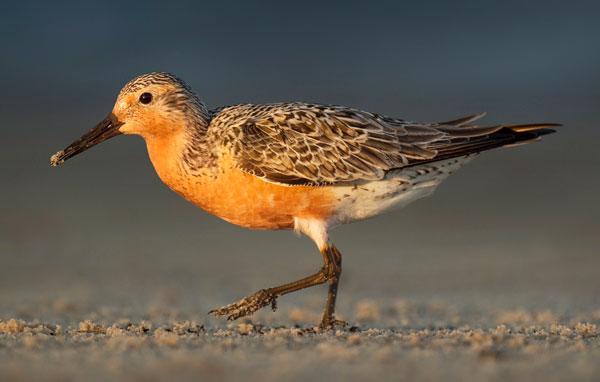 Red knot
---
The red knot is a shorebird known for long-distance migrations, with some populations traveling from Argentina to the Arctic every year. Stopover areas providing high-quality foraging habitat are critically important for the red knot. For example, large numbers of red knots arrive in Delaware Bay during their spring migration to feed upon horseshoe crab eggs, which provide an excellent source of energy that fuels completion of the northward migration and contributes to successful reproduction.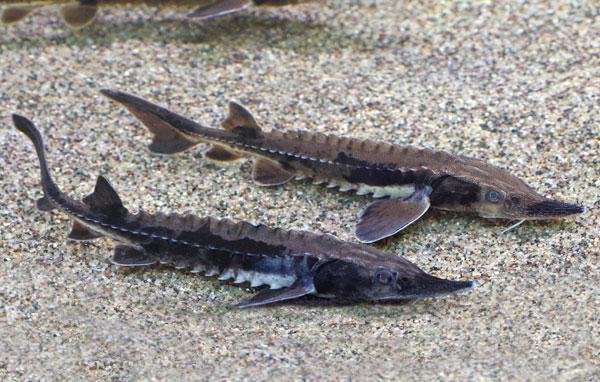 Lake sturgeon
---
The lake sturgeon is native to rivers and lakes from Hudson Bay to the Mississippi River. It is among the longest-living fish, with some individuals living more than 100 years. A species that evolved more than 150 million years ago, overfishing, particularly in the Great Lakes system, has decimated populations and recovery has been slow due to low reproductive rates and other sustained antropogenic threats such as pollution and introduced aquatic species.