Conservation programs funded by the National Fish and Wildlife Foundation benefit hundreds of species and the habitats they depend on across the United States. NFWF has developed conservation strategies with measurable outcomes that track progress for many of these species. These species are good indicators of healthy habitats.
These strategies and metrics can be found in NFWF's business plans developed by scientists and other experts, and approved by the Foundation's Board of Directors. NFWF programs fund conservation grants that implement the strategies and actions identified in the business plan.

Click on the species to learn a little about it, and which programs fund grants to conserve the species and its habitat.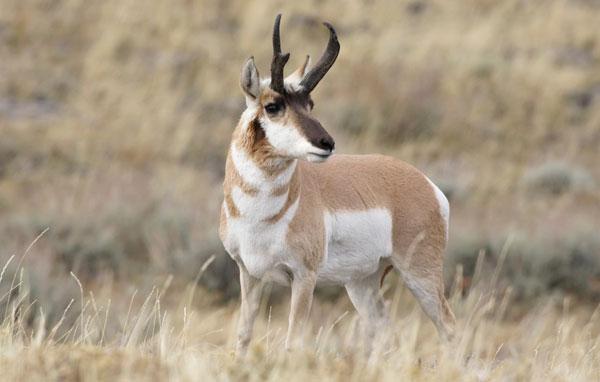 Pronghorn
---
Pronghorn, also known as "antelope," are sagebrush-dependent ungulate known for their incredible speed. They are the sole-surviving member of their taxonomic family. With an evolutionary history rooted in open-grasslands, pronghorn are reluctant to leap over fences that have been constructed across the west for rangeland management, causing disruptions of their ancient migration routes and reducing access to high-quality habitat.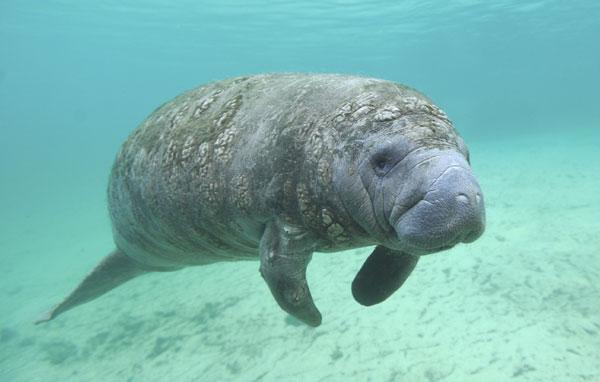 West Indian manatee
---
West Indian manatee have earned their nickname of "sea cows," consuming about 32 pounds of aquatic plants each day and weighing more than 3,000 pounds. Found throughout the Caribbean, manatees are common in Florida where the populations have increased significantly in recent years, resulting in the species being downlisted from endangered to threatened in 2017.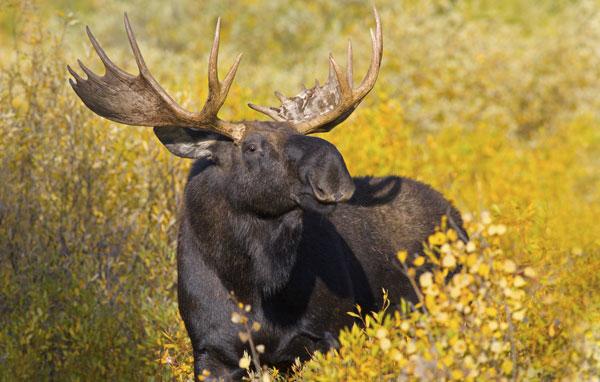 Moose
---
Moose are the largest of the deer species and the tallest mammals in North America. Their populations are limited to the northern forests of the United States and Canada, and they have thick, insulating fur to thermoregulate during the winter months. Moose forage on a variety forest plants and trees, and will also incorporate aquatic vegetation in their diet at certain times of the year.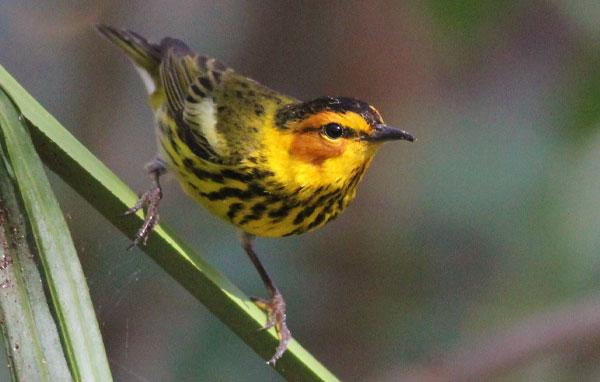 Cape May warbler
---
Cape May warblers are a spruce-fir boreal forest-nesting neotropical migrant that spends the breeding seasion in northern North America and non-breeding period in the Caribbean. They are often seen as a flash of brilliant yellow and rust as they forage actively in the tops of trees where they are dependent on spruce budworm caterpillars.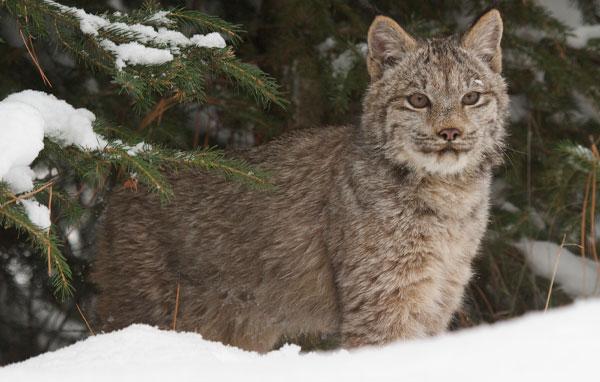 Canada lynx
---
The threatened Canada Lynx is a medium-sized carnivore that inhabits boreal forests where their massive paws make them adapted to traveling through deep snow. These solitary hunters rely on contiguous, structurally diverse forest habitat that support abundant populations of their favorite prey, the snowshoe hare.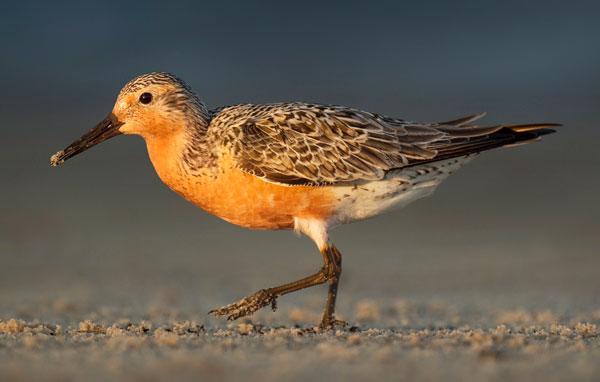 Red knot
---
The red knot is a shorebird known for long-distance migrations, with some populations traveling from Argentina to the Arctic every year. Stopover areas providing high-quality foraging habitat are critically important for the red knot. For example, large numbers of red knots arrive in Delaware Bay during their spring migration to feed upon horseshoe crab eggs, which provide an excellent source of energy that fuels completion of the northward migration and contributes to successful reproduction.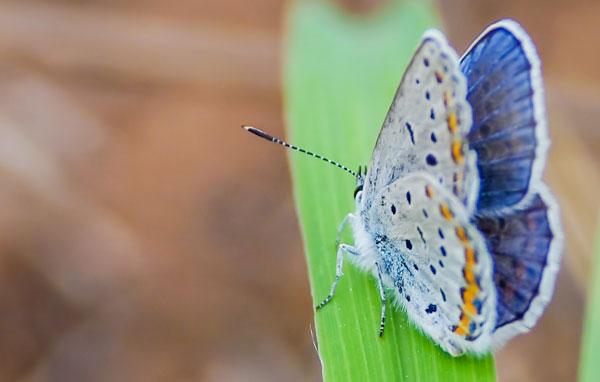 Karner blue butterfly
---
Karner blue butterflies measure only 1 inch wide, and are native to the Oakland Savannahs, stretching from New York to Minnesota. The species requires specialized habitats where wild blue lupine is abundant, the exclusive food plant for Karner caterpillars. Populations were in steep decline following habitat loss and modifications, which prompted their listing as an endangered species in 1992.
Bald eagle
---
The majestic bald eagle was chosen as the emblem of the United States in 1782. The species represents a tremendous conservation success story, with population numbers increasing sharply following a ban on the chemical DDT in 1972, which was poisoning bald eagles when they ate contaminated fish.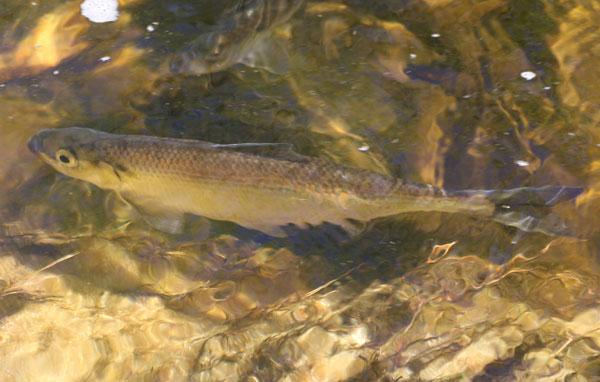 River herring
---
Alewife and blueback herring—collectively known as river herring—are diadromous fishes that spend most of their lives at sea but return to river and streams to spawn. Once abundant throughout the Atlantic seaboard, river herring populations have declined due to overfishing and habitat loss associated with the construction of dams. Recent conservation efforts have seen millions of river herring return to streams throughout New England, a promising sign not just for river herring, but also myriad other species that rely on them as an important food source.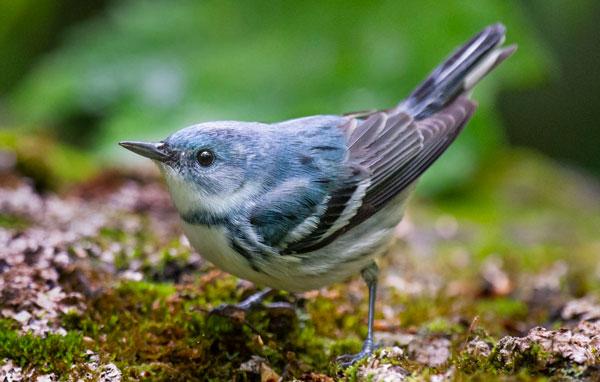 Cerulean warbler
---
The cerulean warbler is a small, migrant songbird named for the male's sky-blue plumage. It is dependent on contiguous tracts of mature, deciduous forest habitat throughout its breeding range in the eastern United States, and is particularly sensitive to the negative effects of forest fragmentation which has contributed to widespread population declines.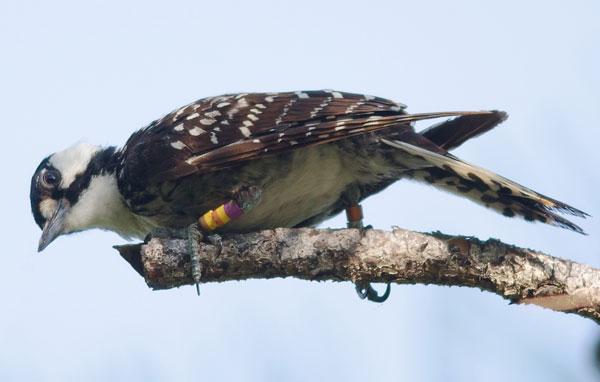 Red-cockaded woodpecker
---
The red-cockaded woodpecker is a territorial, highly social bird that inhabits mature fire maintained mature pine forests throughout the southeastern United States. Population declines coincided with extensive logging of longleaf pine stands in the early 20th Century, and led to the species being placed on the Endangered Species List by 1970.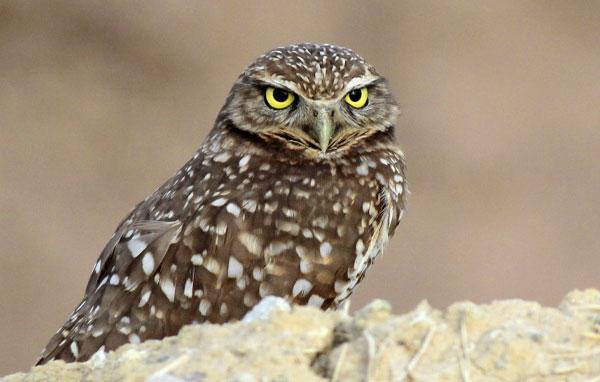 Burrowing owl
---
The burrowing owl is small with long legs, and found in open country throughout the Americas. Within the United States it is largely a western bird, with an isolated population in Florida. While the species is associated with burrowing animals, the Florida population digs its own burrows.