Conservation programs funded by the National Fish and Wildlife Foundation benefit hundreds of species and the habitats they depend on across the United States. NFWF has developed conservation strategies with measurable outcomes that track progress for many of these species. These species are good indicators of healthy habitats.
These strategies and metrics can be found in NFWF's business plans developed by scientists and other experts, and approved by the Foundation's Board of Directors. NFWF programs fund conservation grants that implement the strategies and actions identified in the business plan.

Click on the species to learn a little about it, and which programs fund grants to conserve the species and its habitat.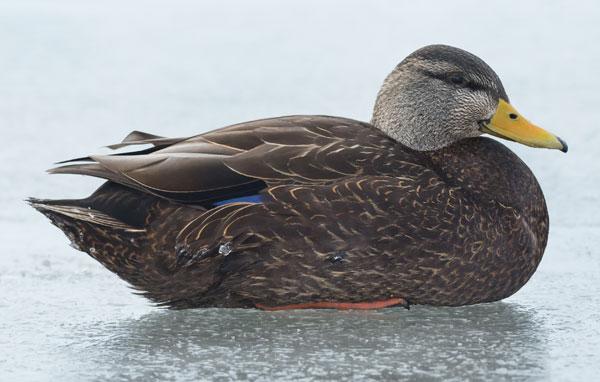 American black duck
---
The American black duck is large dabbling duck who resemble the closely-related mallard, but are darker in appearance and much less common. Black ducks nest in wetlands throughout the Eastern Seaboard, including freshwater and salt marshes where restoration and protection are vitally important to maintaining black duck populations.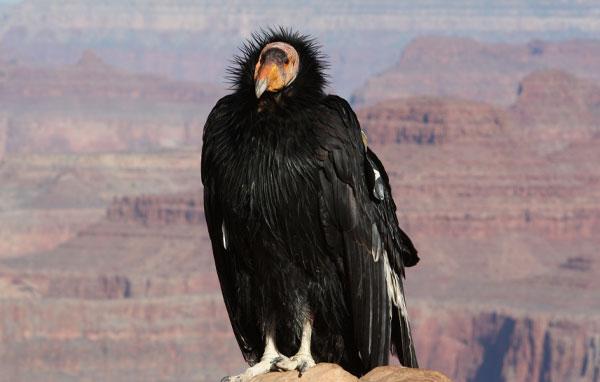 California condor
---
The California condor is the largest land bird in North America. In 1981, there were only 22 individuals remaining, but the species is increasing in numbers after being taken into captivity, bred and released to locations in California, Baja California, and Arizona. However, the California condor still highly threatened and dependent on conservation.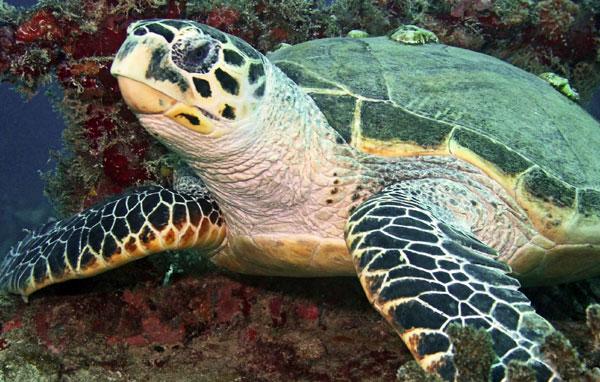 Northwest Atlantic loggerhead
---
Migrating far distances throughout the Atlantic Ocean from the Caribbean to Canada to the Mediterranean Sea, 90 percent of nesting activity for northwest Atlantic loggerhead sea turtles occur in Florida and the southeastern United States. The northwest Atlantic population has grown over the years showing positive signs of recovery, but loggerhead sea turtles continue to face threats from fishing and coastal development.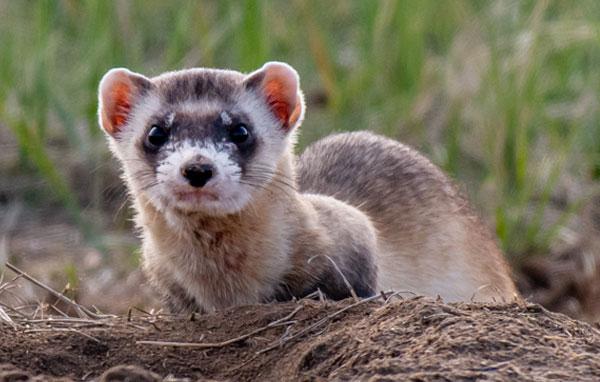 Black-footed ferret
---
Thought to be extinct in the wild until 1981, the critically endangered black-footed ferret is North America's only native ferret species and a member of the weasel family. Loss of native grasslands, disease, and declines in prey abundance contributed heavily to their decline, but captive breeding and reintroduction programs have helped this species reestablish small portions of their historic range.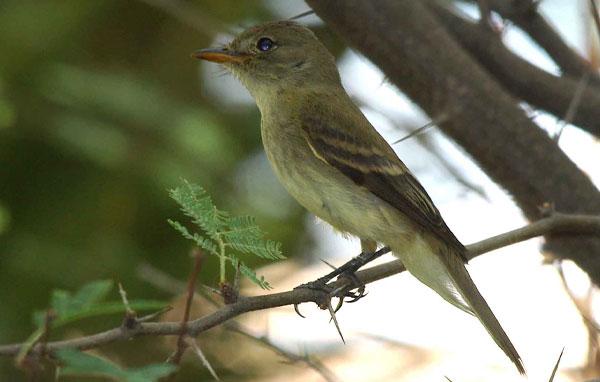 Southwest willow flycatcher
---
The southwestern willow flycatcher, a subspecies of the broadly distributed willow flycatcher, is a small songbird that is currently listed as "Endangered" under the Endangered Species Act and breeds in densely vegetated riparian buffers throughout the southwest. The loss of these native riparian habitats along with water diversion for agriculture, invasive vegetation and brood parasitism by brown-headed cowbirds have caused major declines in abundance for this subspecies.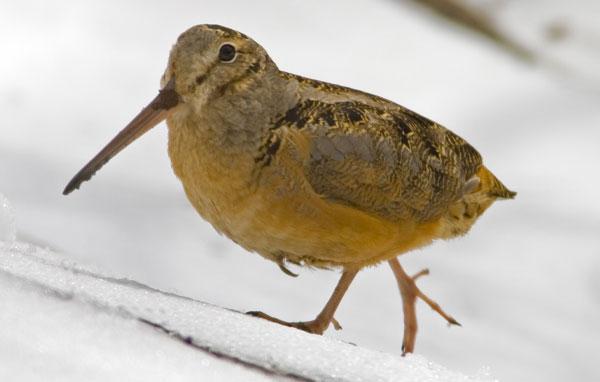 American woodcock
---
The American woodcock is a well-camouflaged migratory woodland shorebird. The bird feeds on earthworms, is a popular game species, and requires early successional forest habitat for feeding and nesting. Woodcocks are harbingers of spring, with returning males conducting elaborate aerial courtship displays along old field edges as the last winter snows recede.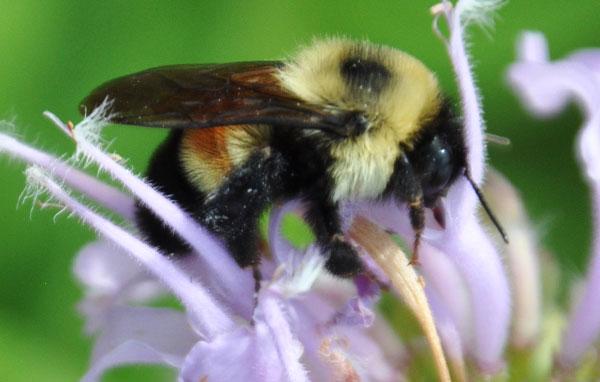 Pollinators
---
Pollinators are a group of insect, avian and mammalian species that fertilize many flowering plants and agricultural crops by transferring pollen from the male structures (anthers) to the female structures (stigma) during foraging. More than 80 percent of flowering plants on earth need pollinators to produce the next generation, and it is estimated that they add hundreds of billions of dollars to the global economy, highlighting their extreme importance to human food security.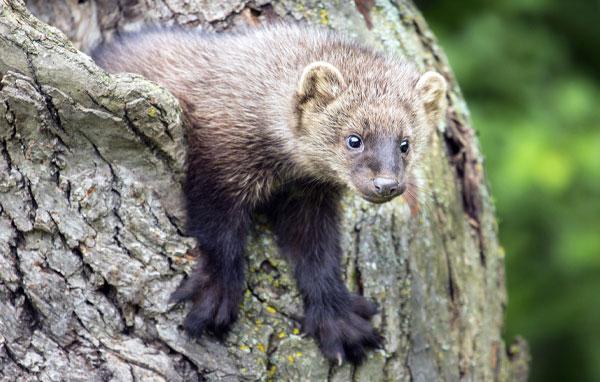 Fisher
---
Fishers are a forest-dwelling member of the Mustelidae, or weasel family, and have reclaimed much of their historic range after unregulated fur trapping and forest clearing caused severe population declines. They are specialized predators of porcupines and the only carnivore species that deliberately target them as prey.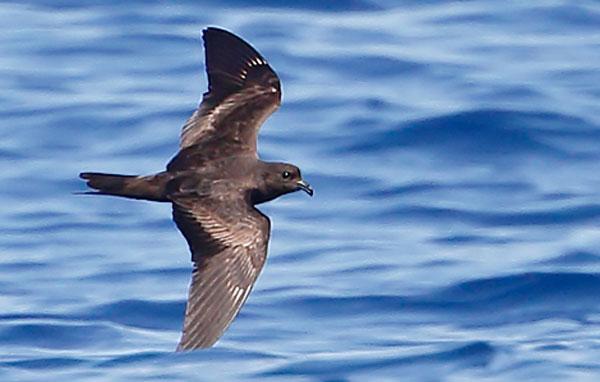 Black storm-petrel
---
Black storm-petrels are an agile, burrow- or crevice-nesting colonial seabird that lay a single egg and nest on offshore islands and rocks from southern California southward along the Baja peninsula of Mexico. Storm-petrels are the smallest members of the Procellariiformes order, an oceanic long-lived seabird group that includes albatrosses, shearwaters and petrels.
Blue crab
---
With their distinctive bright blue claws, blue crabs are one of the most iconic species of the Chesapeake Bay, where an estimated 594 million were found in 2019. These bottom-dwelling omnivores have a very wide geographic distribution that supports an important blue crab fishery in the Gulf of Mexico.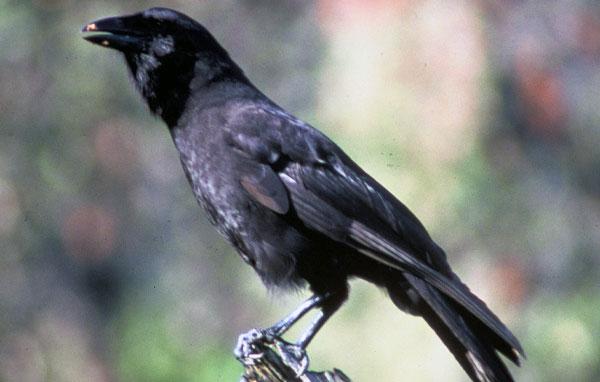 Alalā
---
Fossil record shows that the Alalā, or Hawaiian crow, is the only one of the original five species of crow in Hawaii to survive extinction thus far. While the bird has been extinct in the wild since 20002, a captive rearing program has been successful in growing the global population from 10 to more than 120 individuals. In 2016, an ambitious re-introduction program launched with the goal to re-establish a self-sustaining population of Alalā in native forests on the island of Hawaii.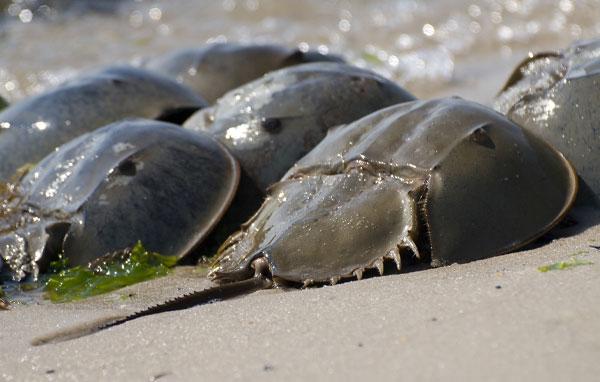 American horseshoe crab
---
The American horseshoe crab plays an integral ecological role, particularly in the Delaware Bay where hundreds of thousands of shorebirds rely on horseshoe crab eggs to build energy reserves for their northward migration. Contrary to their name, horseshoe crabs are in fact not crabs at all. They are arthropods, making them more closely related to spiders and scorpions.