Conservation programs funded by the National Fish and Wildlife Foundation benefit hundreds of species and the habitats they depend on across the United States. NFWF has developed conservation strategies with measurable outcomes that track progress for many of these species. These species are good indicators of healthy habitats.
These strategies and metrics can be found in NFWF's business plans developed by scientists and other experts, and approved by the Foundation's Board of Directors. NFWF programs fund conservation grants that implement the strategies and actions identified in the business plan.

Click on the species to learn a little about it, and which programs fund grants to conserve the species and its habitat.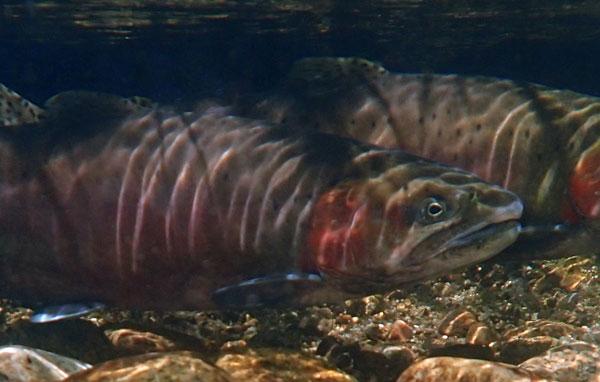 Lahontan cutthroat trout
---
The Lahontan cutthroat trout is a distinct species of cutthroat trout, native to cold-water habitats throughout the Lahontan Basin of northern Nevada, eastern California, and southern Oregon. Lahontan cutthroat trout have been listed as "threatened" under the Endangered Species Act since 1975, with key threats identified as habitat fragmentation and degradation that have led to genetic isolation and increased competition.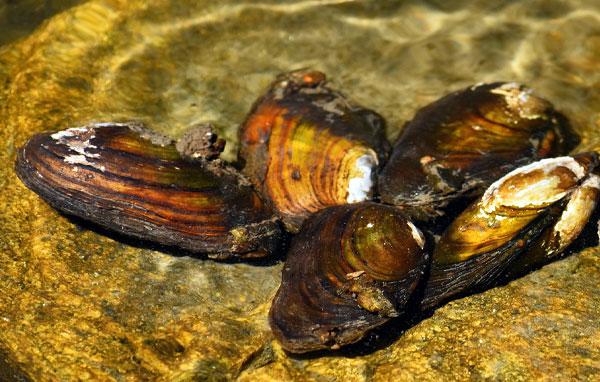 Freshwater mussels
---
Although mostly out of sight, the rivers of the United States are home to more than 300 freshwater mussel species – one of the highest counts in the world. They are beautiful and varied in terms of form, and important as indicators of stream health. Freshwater mussels not only depend on healthy waters, they contribute to that end by filtering vast amounts of water. Unfortunately, these species are at greater risk of extinction than any other group of its size in the nation.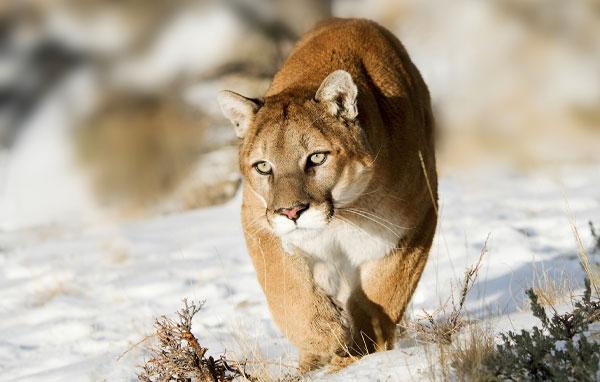 Cougar
---
The cougar, also known as mountain lion or puma, is a powerful predator that is found in a variety of habitat types from Canada into South America. Cougars are stealthy ambush hunters that can exploit many prey types, although their primary food source is deer. Cougars active patrol large home territories and survive in low densities.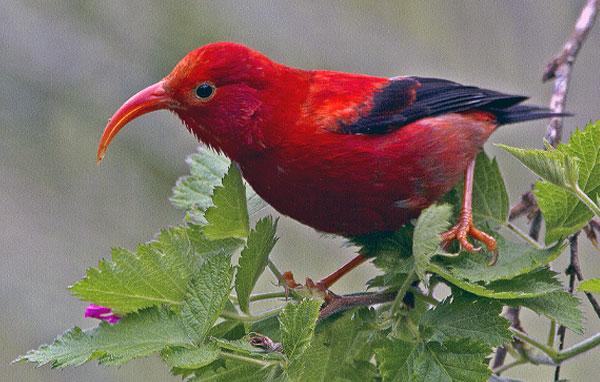 Hawaiian forest birds
---
Due to its geographic isolation, Hawaii has unique fauna and flora that are particularly vulnerable to changes in their environment. In fact, Hawaii is considered the species extinction capital of the United States. This especially true for endemic birds; 98 of 142 known endemic bird species having gone extinct since human arrival to Hawaii. Currently, 33 of Hawaii's remaining 44 endemic birds are listed under the Endangered Species Act. Eleven of those have not been seen for decades and are likely extinct.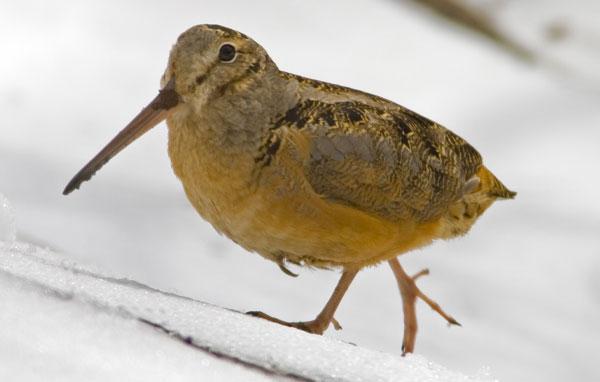 American woodcock
---
The American woodcock is a well-camouflaged migratory woodland shorebird. The bird feeds on earthworms, is a popular game species, and requires early successional forest habitat for feeding and nesting. Woodcocks are harbingers of spring, with returning males conducting elaborate aerial courtship displays along old field edges as the last winter snows recede.