Conservation programs funded by the National Fish and Wildlife Foundation benefit hundreds of species and the habitats they depend on across the United States. NFWF has developed conservation strategies with measurable outcomes that track progress for many of these species. These species are good indicators of healthy habitats.
These strategies and metrics can be found in NFWF's business plans developed by scientists and other experts, and approved by the Foundation's Board of Directors. NFWF programs fund conservation grants that implement the strategies and actions identified in the business plan.

Click on the species to learn a little about it, and which programs fund grants to conserve the species and its habitat.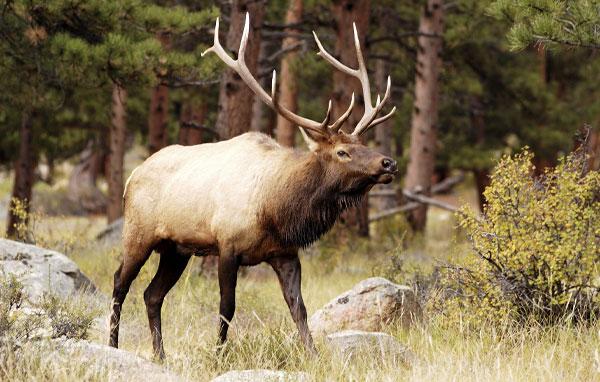 Elk
---
Elk are large herbivores known for the males' widely branching antlers and iconic bugle-call during fall mating season. Elk prefer open woodlands, and some populations migrate long distances between high-altitude summer ranges where they give birth, and low-altitude winter ranges to escape harsh winters.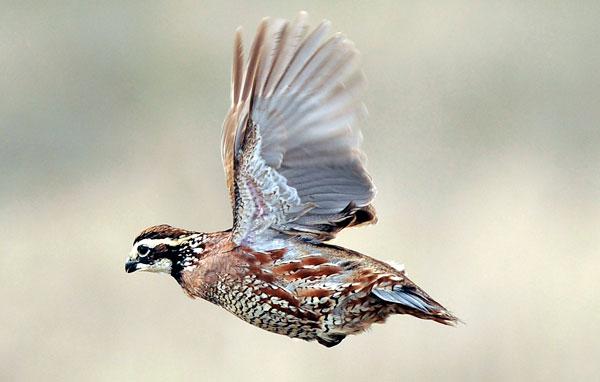 Northern bobwhite quail
---
One of the most economically important game birds, the northern bobwhite quail is named for the distinctive 'bob-white' mating call of males throughout the breeding season. Bobwhite quail prefer shrubby areas surrounding grasslands or agricultural fields and live in groups called "coveys" during the fall and winter.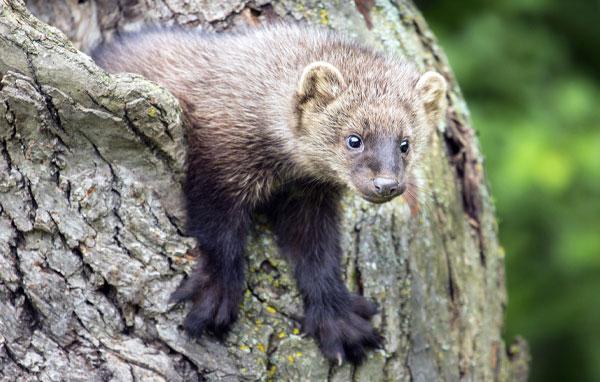 Fisher
---
Fishers are a forest-dwelling member of the Mustelidae, or weasel family, and have reclaimed much of their historic range after unregulated fur trapping and forest clearing caused severe population declines. They are specialized predators of porcupines and the only carnivore species that deliberately target them as prey.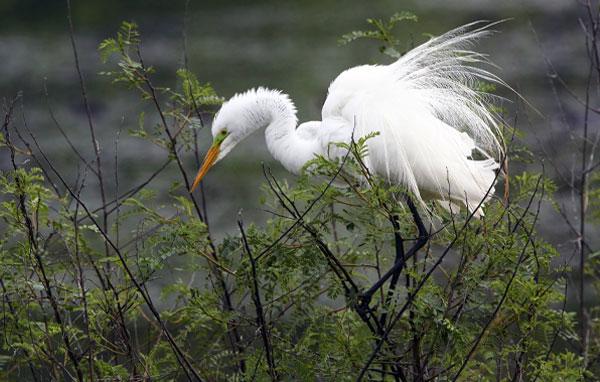 Great egret
---
The great egret is a common breeding species in many wetlands throughout the United States. However, this was not always the case. In the 19th and early 20th centuries, the bird was nearly eliminated from the country because of demand for its feathers as part of a hat trade. Following a ban on hunting the great egret in 1912, and the species has recovered to its former numbers.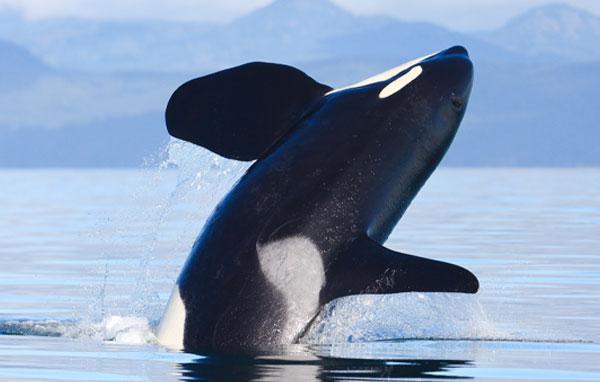 Killer whale
---
Weighing as much as 11 tons and measuring up to 32 feet in length, killer whales are the largest oceanic dolphins and a top marine predator. While they are widely distributed throughout the world's oceans, the endangered Southern Resident population, which spend most of their time in the inland waters of the Salish Sea, is declining significantly with just 73 animals remaining.